Back
Digging Deep: Hidden Gems in Hong Kong
Our team of in-house experts at has rounded up their best-kept secrets, certain to bring out your inner urban adventurer.
When it comes to Hong Kong, there is a lot more than meets the eye. Whether you are a seasoned explorer or simply looking to escape the crowds, let Four Seasons Hotel Hong Kong show you a side of the city that few tourists see.
Hong Kong Island
Aberdeen Fishing Village—Explore this active fishing village on the south side of Hong Kong Island for indoor wet market and sampan rides.
Aberdeen Sam Pan Ride—Lasting between 20 to 30 minutes, you really get to capture the essence of the past through the traditional boats while enjoying the contrast of the mountains against the luxurious yachts and skyscrapers.
Wan Chai Food Crawl—Hop on the double decker streetcar, known as the Ding Ding by locals, and head over to Wan Chai to wander the markets, stalls and eateries of this foodie heaven.
Kowloon
Nan Nian Garden and Chi Nin Nunnery—Established in 1934 and renovated in 1990 in the style of the Tang Dynasty, Chi Lin Nunnery combines Oriental architectural styles and religious elements into one Chinese temple complex.
New Territories
Cantonese Opera—The Sunbeam Theatre is the only theatre in Hong Kong with regular, scheduled Cantonese Opera performances. Do not miss the vibrant costumes and elaborate set design of this unique cultural experience.
Ten Thousand Buddhas—Hike up the hill close to Shatin and find inner peace while admiring the temples filled with wall upon wall of golden Buddhas.
Hong Kong Geopark—Hidden on an archipelago in scenic Sai Kung, discover this mystical chain of islands, home to the largest chain of hexagonal volcano rocks in the world.
Nam Sang Wai—Nestled between the Kam Tin River and the Shan Pui River, this protected wetland area combines picturesque scenery, untouched nature and limitless expanses of grassland for a veritable paradise for nature enthusiasts.
Find out more about the recommended destinations through specially illustrated Destination Books found inside the Hotel guest rooms or suites, or by contacting the Concierge Desk for more details.
---
--- Chu Wong
Director of Public Relations and Marketing Communications
8 Finance Street, Central
Hong Kong,
China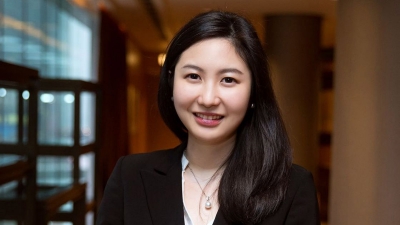 Priscilla Chan
Assistant Public Relations Director
8 Finance Street, Central,
Hong Kong,
China
---
Four Seasons Hotel Hong Kong
PRESS KIT

Visit Four Seasons Hotel Hong Kong Website