Back
Four Seasons Hotel Houston Celebrates the Holiday Season in Style
Exciting festive traditions and experiences on-tap for guests of all ages
November 8, 2023,
Four Seasons Hotel Houston celebrates the holiday season with festive tradition and experiences throughout the Hotel. The exciting lineup of activities and experiences at Houston's downtown destination is sure to make for a memorable holiday season for guests from near and far.
"We love the tradition of celebration and togetherness that the holiday season brings," says Tom Segesta, General Manager of Four Seasons Hotel Houston. "Here at the Hotel, we have curated an array of exciting events and experiences for our guests to enjoy, making this special season one to remember."
Some of these experiences for the 2023-2024 holiday season include:
November 8 and 9 – Midnight Rambler Pop-up at Bandista: To kick-off the holiday season, Bandista welcomes Haley Merritt from the award-winning bar team of Dallas' Midnight Rambler for a special two-night pop-up engagement. Widely recognized as the best bar in Dallas, the subterranean Midnight Rambler will present four house cocktails and one collaboration cocktail, ranging from USD 20 to 40 each. Ninety-minute seatings are available by reservation, with proceeds benefitting Camp H-Town. Bandista popped-up at Midnight Rambler in June at the Texas Lightning Classic, showcasing Texas' best bars.
Through December 25 – Krigler Holiday Scent: Celebrating travel and the ability to be free with movement, Krigler introduces its newest fragrance, BOUDoir 223. This rich, complex scent contains the woody, spicy aroma of oud from Thailand, as well as patchouli from both the Seychelles and the Philippines, raspberry from Poland and the United States, black currant from Wales, cypress from Tuscany, a malt blend from Scotland, tobacco from Argentina, labdanum from Spain, black tea from Kenya, coffee beans from Brazil, and cedar from India. BOUDoir Renaissance 223 boasts a perfume concentration of 40 percent and is available in limited quantities in the 50 ml bottle (USD 810) and 100 ml bottle (USD 1,215) at the Hotel's Krigler boutique.
November 13 – World Kindness Day Pop-Up: Practice the tradition of giving and receiving while shopping the Jenni Kayne lobby pop-up from 2:00 to 7:00 pm. Whether for oneself or loved ones, the brand's luxurious sweaters will make for a treasured gift, while 20 percent of all sales benefit Camp H-Town.
November 17 – Annual Tree Lighting: Light up the season with the Hotel's Annual Tree Lighting, complemented by a TUTS Choir performance, hot chocolate station, and elf-passed Champagne. This complimentary event takes place from 5:00 to 6:00 pm.
November 21 – Give Back, Give Blood: Guests, employees, and community members are invited to participate in the blood drive conducted by the Gulf Coast Regional Blood Center. Participants may reserve their donation time for the drive, which takes place on the GCRBC donor coach from 10:00 am to 2:30 pm.
November 23 – Thanksgiving Day Brunch: Gather at Toro Toro and feast on a lavish buffet of traditional and pan-Latin influenced holiday favourites. Guests will enjoy roast turkey, rosemary-crusted prime rib, Dijon-roasted lamb, cornbread stuffing, a Texas cheese display, seafood tower, omelet station, sushi bar, dessert display, and kid's section. Available from 10:00 am to 3:00 pm, Thanksgiving Brunch is priced at USD 145 (USD 65 for children ages 12 and under.) Reservations are required.
November 25 – December 25 – Cookies & Milk at Bayou & Bean: Guests are invited to stop by Bayou & Bean on Saturdays from 2:00 to 4:00 pm to enjoy the delicious holiday treat of a complimentary cookie, warmed to order, along with a glass of cold milk.
November 24–28 – Bayou & Bottle's Black Friday Locker Sale: Gift a whisky lover with the ultimate showpiece at 50 percent off the normal pricing of USD 1,200 for a full locker and USD 500 for a half locker, allowing owners to store and showcase premium bottles at Bayou & Bottle (including more than 200 whiskies available for purchase.) The guest's bottle(s) are stored and showcased in their exclusive locker, which can only be accessed by themselves and up to four additional users. During subsequent visits, a Certified Bourbon Steward will present the bottle and pour to the guest's preference.
November 24-25; December 21-23, 26-31 – Ben Jackson's Magic, Music & Mayhem: The magic of the holiday season takes on new meaning at this live one-man show - a one-of-a-kind performance that breathes new life into the ancient art by showcasing magic's vitality in a truly immersive, close-up experience. Tickets from USD 55.
December 1 – January 7 – Peppermint Pampering at The Spa: Take a break from the holiday rush and bring body and mind back into balance with a full body aromatherapy massage at The Spa. Available only through the holiday season, Spa guests can enjoy the Peppermint Peace Massage, which features a peppermint essential oil blend developed by Travertine Spa. This relaxing massage includes a choice of a peppermint foot or back scrub exfoliation to revitalize, hydrate and brighten the skin. Guests also receive a travel size peppermint scrub as a gift to continue their holiday spa experience at home. This treatment is available at 50-minutes (USD 250) and 80-minutes (USD 315).
December 1-31 - Holiday Treats: Enjoy a sweet taste of the holidays at Bayou & Bean, where a new seasonal menu takes stage. The festive additions feature housemade pastries such as gingerbread men, pumpkin chocolate chip muffins and cranberry white chocolate scones. For drinks, sip on North Pole-inspired peppermint mochas, caramel apple macchiatos, salted caramel mochas and gingerbread lattes.
December 8, 15, 22, 23 – Holiday Carollers: Soak in the sounds of the season while enjoying carollers from TUTS Choir. The youth carollers will sing holiday favourites in the lobby from 5:00 to 7:00 pm, while guests may choose to enjoy a seasonal beverage and/or dinner at Bayou & Bottle while enjoying their favourite holiday songs.
December 17 – Gingerbread Tea with Santa: Join in a fun and interactive experience, which includes a delicious assortment of teas and pastries, sparkling wine, gingerbread houses to decorate, and a visit from beloved Santa Claus and friends, of course. This event is great for all ages and is the perfect way to celebrate the holiday season. Taking place from 12:00 noon to 2:00 pm at Toro Toro, reservations are available for USD 95 per person (complimentary for children ages 5 and under.)
December 24 and 25 – Christmas Eve and Christmas Night at Toro Toro: Take the night off and enjoy Toro Toro's acclaimed pan-Latin menu, complete with specialty steaks, seafood, ceviche, and sushi. Holiday libations, including an impressive wine list, round out the celebration. Reservations are recommended.
December 25 – Christmas Day Brunch at Toro Toro: Join family and friends for an indulgent brunch buffet at Toro Toro, featuring an extensive buffet of holiday favourites, including an omelet station and housemade pastries; lobster bisque with caviar; bone-in country ham; beef tenderloin; roasted leg of lamb; elaborate seafood station with caviar, Blue Point oysters and PEI mussels; dessert display; and kid's section. Available from 10:00 am to 3:00 pm, Christmas Brunch is priced at USD 145 (USD 65 for children 12 and under) and requires reservations.
December 31 – Bayou & Bottle's New Year's Eve Party: Ring in 2024 at Bayou & Bottle, with dancing to the sounds of a live BELLOSOUND DJ, a midnight Champagne toast, party favours, and photo area. Taking place from 9:00 pm to 1:00 am, reservations for tables and booths are priced from USD 100 per person, while private event rooms are available for groups and those seeking more space.
December 31 – NYE at Bandista: To celebrate the last night of 2023, Bandista is hosting an intimate New Year's Eve gathering. Guests who score one of the 20 seats will enjoy the company and artistry of Houston's best bartenders in the speakeasy bar and lounge. Taking place from 9:00 pm the 1:00 am, the a la carte evening includes party favours and a Champagne toast at midnight. Reservations are priced at USD 50.
Additionally, the Hotel invites guests to experience its season-long offerings of Burger Wednesdays, Weekend Brunch, and Guided Bourbon Tastings at Bayou & Bottle; "Suviche" Making Classes and Guided Agave Tastings at Toro Toro; Mixology Classes; and POWA and Joga fitness classes by Sphere. Hotel guests may also enhance their holiday outfits with luxury accessories from Vivrelle's on-property collection. Additionally, Four Seasons Gift Cards are a wonderful way to give experiences at Four Seasons Hotel Houston and other Four Seasons Hotels and Resorts around the world.
The holiday season is also engagement season, and for those seeking to take a relationship to the next level, the romance experts at Four Seasons Hotel Houston are ready to assist. With a wide variety of venues and customization options from Champagne and rose petals to live musicians, wine tastings, carriage rides, and more, proposal day is sure to be memorable and incredibly special.
With excellent venues for groups of all sizes, there is no better place for hosting holiday parties than Four Seasons Hotel Houston. Unique and customizable options include everything from gala events in the Grand Ballroom and intimate cocktail parties at Bandista, to open-air affairs on the Pool Deck and karaoke, silent disco, or countdown parties in the Topgolf Swing Suites. The Hotel's event professionals handle all details, including menu planning, décor, entertainment, and more, ensuring a most memorable holiday event.
Guests are invited to plan ahead and save with the Advance Purchase offer, which includes up to 25 percent off the room rate when booking at least seven days in advance. For more information, visit online, call 800 734 4114 or contact your travel professional (chain code FS).
---
---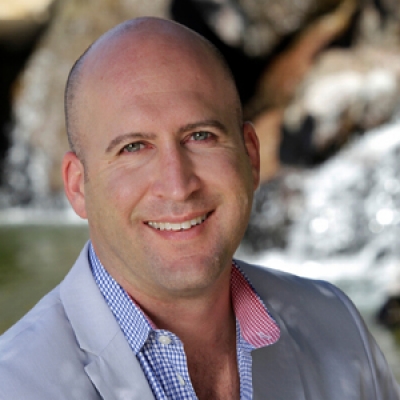 Brad Packer
Senior Director of Public Relations and Communications
1300 Lamar Street
Houston, Texas 77010-3017
USA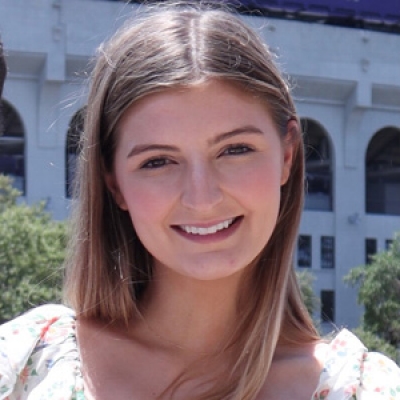 Grace Ryan
Digital Marketing and Communications Manager
1300 Lamar Street
Houston, Texas 77010
USA
---
Four Seasons Hotel Houston
PRESS KIT

Visit Four Seasons Hotel Houston Website