Back
Spring into the Season at Four Seasons Hotel Houston
Season-long offerings at Houston's downtown destination provide an abundance of experiences for guests and locals to enjoy
March 1, 2023,
In welcoming the new year, Four Seasons Hotel Houston, recently named the #1 hotel in Houston and the #19 hotel in the world by Condé Nast Traveler, introduces its program of Spring activities and experiences.
"With the new season comes an exciting collection of experiences for guests and locals to enjoy at Four Seasons," says Tom Segesta, General Manager of Four Seasons Hotel Houston. "We're excited to welcome everyone to Houston's downtown destination, where southern charm and urban elegance collide."
The Hotel's seasonal special events in spring 2023 include:
March 1 – May 31 – Just steps from the Hotel is Discovery Green – the perfect venue for a spring picnic. Picnics in the Park present guests with an effortlessly enjoyable 90-minute personalized picnic experience for two or more. Four Seasons will set the picnic on a blanket in one of Discovery Green's most picturesque areas and provide all the fixings for a memorable picnic (including welcome drinks; traditional, vegetarian, or vegan cuisine options; and bottled water). Enhancements include, but are not limited to, Champagne, wine, and caviar service. Picnics in the Park start at USD 75 per person and must be booked in advance.
March 21 – April 23 - Meaning "Long live bees" in Spanish, Viva Abejas is Toro Toro's month-long campaign designed to spread awareness of the importance of bees to the food system (one in every three bites of food depends on bees for pollination). Guests will enjoy a special menu of cocktails and small plates, featuring honey, agave, and avocado. Reservations are recommended.
March 21, 28; April 4, 11, 18 – Bandista's bartenders will guide guests through an interactive cocktail making class celebrating Viva Abejas. Taking place from 5:00 to 6:30 pm, guests will create two featured cocktails from the Viva Abejas menu and enjoy lite bites. Reservations are required for this experience, priced at USD 95 per person.
March 10, 11, 24, 25; April 7, 8, 21, 22; May 26-28 - Delight the senses at Ben Jackson's live one-man show, Magic, Music & Mayhem. This one-of-a-kind performance breathes new life into the ancient art by showcasing magic's vitality in a truly immersive, close-up experience. Tickets from USD 55.
March 28, 6:30 pm - Join renowned fine dining expert Eric Weiss for a special "Sparkling vs. Still" Wine Dinner at Toro Toro. This five-course dinner features cuisine from Toro Toro's Chef Rafael Villalpando, each dish paired with two wines (one sparkling, one still). Antonio Coelho Lima, owner of BBQ Wine (Best Bubble Quality) will present white, rose, and red sparkling wines from his family estate, Quinta de São Roque, in northern Portugal; while the still wines are selected pairings from famed regions around the world. Guided by Weiss, whose career experience includes Le Moulin de Mougins, The White House, 21 Club, and consulting for the likes of Thomas Keller and Daniel Boulud, guests can compare, contrast, and select favourites with each course. Live Latin music complements this dinner experience, priced at USD 150 per person. Reservations are required.

March 30 – Root, root, root for the home team and join the pre-game fun at Bayou & Bottle for the Astros home opener. Enjoy one of 200 whiskies, or catch the Knuckleball, the Astros-themed home game cocktail. Guests will receive a complimentary order of queso and chips with the purchase of any cocktail.
April 9 - Bring family and friends to Toro Toro for a spectacular Easter Brunch, featuring brunch classics with pan-Latin flair. Easter Brunch is priced at USD 155 for adults and USD 65 for children 12 and under, and is served from 10:00 am - 3:00 pm. Reservations are required.
April 22 – In honour of Earth Day, guests are invited to make a positive impact on the environment while enjoying the delicious flavours of Toro Toro's Viva Abejas menu, spreading awareness of the importance of bees to the food system.
May 3 – A special night out for an amazing cause, the 4th Annual Celebrity H-Town Chefs Against Cancer features Houston's top chefs, serving up their delicious cuisine, alongside incredible wine, cocktails, and music to benefit Camp H-Town. Tickets are now available for one of the year's most anticipated social and philanthropic gatherings.
May 5 - Cinco de Mayo – Celebrate with tequila specials all day and night in Toro Toro with live music and tequila specials to complement the menu of pan-Latin and Asian-inspired dishes. Reservations are recommended.
May 6 – Derby Day Party – Don a hat and seersucker suit while cheering on the horses at the Hotel's Derby Day party. From 3:00 – 7:00 pm, Bayou & Bottle guests will enjoy food and mint julep specials, and a best-dressed competition, making this one of the year's most colourful events.
May 14 – Mother's Day Brunch – Honour thy mother with a special Mother's Day Brunch at Toro Toro, featuring brunch classics, a spectacular seafood tower, and pan-Latin flair. Brunch is priced at USD 155 for adults and USD 65 for children 12 and under and is served from 10:30 am to 3:00 pm. Reservations are required.
Four Seasons Hotel Houston is also offering these season-long offerings:
Weekend Brunch – Bayou & Bottle, the City's best place for catching a game over flavourful cuisine inspired by Houston's melting pot of cultures, is now serving Weekend Brunch. Available Saturdays and Sundays from 11:00 am to 3:00 pm, the menu, created by Chef Godstime Ebeagbor, features big flavours in dishes such as Southern-Style Shrimp & Grits with maple pork belly and cioppino; Chef GT's Fluffy Pancake with lemon-whipped cream, bourbon-maple syrup, and berries; Chicken Fried Steak with housemade biscuit and country gravy; and the Must Have Texas Pecan Sticky Bun, with caramel and choice of ice cream.
Latin Live –Toro Toro features live Latin musical entertainment each Tuesday from 6:30 to 9:30 pm. Alongside the music, guests delight in Restaurant Chef Rafael Villalpando's menu, offering a twist on the contemporary steakhouse experience with pan-Latin influences, Asian dishes, and featured tequila specials. Reservations are recommended.
Wednesday Whimsy – Now open Wednesdays, Bandista, the Hotel's speakeasy bar and lounge, is the perfect place to tuck into and enjoy a midweek cocktail, artistically-crafted with whimsy and surprise by the city's best bartenders. Reservations are required at Bandista, which is open Wednesday through Saturday from 5:00 pm to 12:00 midnight.
Cupping Season – The Spa introduces its new Cupping Therapy Massage. Dating back to ancient Egypt, cupping improves blood circulation, tissue regeneration, and removes toxins. Available as of March 20, 2023, this treatment is available as a 50-minute experience priced at USD 230, and for 80-minutes, priced at USD 290.
The Scent of Spring –Originally created in 1956, Voyage au Paradis 56 is the spring scent of Krigler, eliciting fresh citrus and florals, including bergamot, orange, jasmine, caraway, musk, osmanthus, and frangipani. Handmade in the Hotel's boutique and housed in French handblown coloured glass, the Voyage au Paradis 56 Aquarelle Candle is available all season. This large (56-ounce) scented soy candle, infused with an 18% Krigler perfume base and boasting a burn time of 120 hours, is priced at USD 840.
Burger Wednesdays – Indulge in Bayou & Bottle's famous Brisket Burger for just USD 6 or kick it up with Chef Godstime Ebeagbor's Kicked-Up version for USD 15 Wednesdays from 11:00 am to 2:00 pm.
"Suviche" Making Class - Join Cho, the Toro Toro "Suviche" Chef for a personalized sushi and ceviche making class, where guests will learn (and taste) the expert art of making these delectable favourites. Available Tuesday through Saturday, this private experience starts at USD 200 per person and includes hand-rolled sushi, ceviche, and sake.
Topgolf Happy Hour – Guests of the Hotel's Topgolf Swing Suites are invited to make the most of their virtual sporting experience with a special happy hour offering. Available daily from 3:00 to 5:00 pm, this menu features Bayou & Bottle favourites such as Bourbon-Maple Glazed Chicken Wings, Loaded Carnitas Nachos, Drunken Pulled Pork BBQ Sliders, and Blue Point Oysters.
Mixology Class – With this expert-led private experience, groups up to 12 guests will be led through a creative and interactive mixology class by one of the Hotel's talented bartenders. This 90-minute class includes two cocktails, bar snacks, and an individual takeaway. Available from USD 75 per person.
POWA by Sphere – Take in a fun, high-intensity 30-minute POWA by Sphere workout every Wednesday at 5:30 pm and 6:00 pm and Saturday at 10:00 am and 10:30 am. Created by fitness partner Michael Chabala, sessions are priced at USD 35 per person.
Old Fashioned Welcome – In-house guests are invited to enjoy a complimentary tasting of Bayou & Bottle's signature Dr. Pepper Old Fashioned, guided by one of the Hotel's Certified Bourbon Stewards. This guided tasting takes place each Friday between 2:00 and 4:00 pm adjacent to the reception desk.
Bourbon Tasting Experience – Dive deep into the world of "America's spirit" during a private bourbon tasting at Bayou & Bottle. Led by one of the bar's Certified Bourbon Stewards, guests are guided through a curated tasting from a selection of more than 200 whiskies. This one-hour tasting is customizable and is priced from USD 100 per person.
Guests are invited to make the most of their stay with the H-Town Getaway package, which includes 20 percent off the room rate and overnight valet parking. For more information, visit online, call 800 734 4114 or contact your travel professional (chain code FS). 
---
---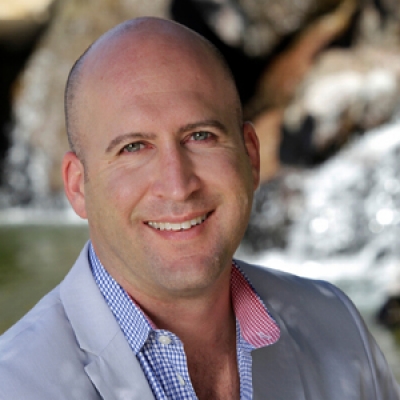 Brad Packer
Director of Public Relations and Communications
1300 Lamar Street
Houston, Texas 77010-3017
USA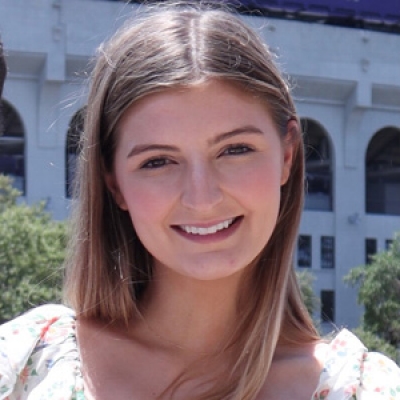 Grace Ryan
Digital Marketing Coordinator
1300 Lamar Street
Houston, Texas 77010
USA
---
Four Seasons Hotel Houston
PRESS KIT

Visit Four Seasons Hotel Houston Website