Back
Endless Summer at Four Seasons Resort Hualalai
The Five-Star, Five-Diamond resort offers bespoke menu of exclusive experiences and special events for guests this fall season
July 24, 2019,
Four Seasons Resort Hualalai offers guests myriad reasons to visit the award-winning Resort this fall season. With long sunny days, balmy breezes and extensive exclusive experiences, guests are invited to enjoy an endless summer at the Forbes Five-Star and AAA Five-Diamond resort. From once-in-a-lifetime "Only at Hualalai" experiences to special events and activities, Four Seasons Resort Hualalai welcomes guests to an expansive oceanfront playground on the premier Kona-Kohala coast of Hawaii Island.
Salt Harvesting Experience
The Resort's Only at Hualalai Salt Harvesting Experience is a favourite for guests travelling as a couple or with friends. The exclusive experience begins with a short hike to nearby salt flats where guests will harvest and collect natural sea salt created by the crashing waves of the ocean. Then, guests will return to the Resort for a Hawaiian sea salt tasting and poke cooking class led by Executive Chef Thomas Bellec. To complete the day, Hualalai Spa pampers guests with the Salts of the Ocean body treatment using Hualalai sea salt as a revitalising scrub followed by a moisturising massage. USD 735 per person.
Iliahi (Sandalwood) Spa Experience
The newest in the series of Only at Hualalai experiences, the Iliahi (Sandalwood) Spa Experience begins with a private tour of Haloa Aina, a native Hawaiian iliahi forest. Here, the proprietor of Haloa Aina will walk guests through how the native tree is sustainably harvested and the healing oil is extracted. In a clearing in the forest, Four Seasons chefs await to provide a locally sourced lunch. Back at the Resort, guests will enjoy the Iliahi Forest Essence treatment using iliahi oil and powder providing mental clarity and anti-inflammatory benefits. USD 2,300 per person and an additional USD 1,500 per person for the helicopter transfer option provided exclusively by Paradise Helicopters.
Pond-to-Table Hualalai Seafood Experience
As one of the only resorts in the world to grow and harvest its own oysters and shrimp, Four Seasons Resort Hualalai offers guests a tour of on-site marine ecosystem led by one of nine marine naturalists. The tour begins at the oyster pond with a pondside tasting of fresh Hualalai oysters paired with champagne. Next guests will see how the Resort's Pacific blue shrimp is grown and harvested. The Pond-to-Table Hualalai Seafood Experience concludes in the evening with a beachfront tasting dinner featuring Hualalai seafood and other local ingredients. USD 385 per person.
Cultural Tour of Hawaii Island by Air
Guests are invited for a truly bucket-list experience of Hawaii Island curated by Four Seasons Resort Hualalai. This personalised tour departs from the Resort's golf course and takes guests though the island's dramatic landscape with 11 of the 13 world climates. Uncle Earl Regidor, Cultural Director at Four Seasons Resort Hualalai, will join guests on their journey sharing his deeply rooted knowledge of Hawaii. Along the way, breathtaking private tours and landings include Hawaii Volcanos National Park and Luana Beach (only accessible via helicopter). To complete the awe-inspiring day, guests will return to the Resort for an exclusive Dinner Under the Stars with stargazing, hula and live music entertainment. USD 24,000 for up to 5 people.
IROMAN Championship Weekend (October 11-13, 2019)
The annual IRONMAN World Championship is an exciting time to be on Hawaii Island as the best triathletes from throughout the world descend on the destination. Four Seasons Resort Hualalai will host exclusive experiences for its guests to ensure they have a front row seat to the action. Dave Scott, six-time IRONMAN Champion and host of the Dave Scott Triathlete Experiences at the Resort, will invite special guests throughout the weekend for a dinner event, radio broadcast and more. Guests who wish to see the race by air may partake in a tour of the island with Paradise Helicopters highlighting the start of the race at Kailua Pier, the bike across the famous Queen Ka'ahumanu Highway, and the 26.2 mile run to the finish.
Joe McNally Photography Experience (October 15-18, 2019)
Award-winning National Geographic photographer Joe McNally hosts a three-day photography experience exclusively for the guests of Four Seasons Resort Hualalai. McNally has created intimate workshops with topics including lighting, movement, and portraits with the unique landscape of the Resort and Hawaii Island in mind. Guests may use their own cameras or try the latest Nikon equipment provided by McNally. USD 1,650 for the three-day experience.
Chef Fest (November 13–16, 2019)
The annual food and wine festival hosted by Four Seasons Resort Hualalai offers a unique and intimate culinary experience featuring the very best local bounty. The 2019 Chef Fest line-up includes nine guests chefs including Gabrielle Hamilton (Prune, New York City); Kris Yenbamroong (Night + Market, Los Angeles); Claude Le Tohic (ONE65, San Francisco); Mashama Bailey (The Grey, Savannah); Jeremiah Stone and Fabian von Hauske Valtierra (Contra, New York City); Charles Phan (The Slated Door, San Francisco); Cyrille Pannier (Four Seasons Hotel San Francisco); and Luca Moriconi (Four Seasons Hotel Los Angeles). The four-day Chef Fest itinerary is chalk full with cooking classes, interactive dinners, mixology showcases, rare wine tastings, and more.
Make the most of a vacation with the Resort's Experience More package including a nightly credit of up to USD 200, which can be used towards dining, activities, spa, and more. For reservations call 808 325 8000 or book online.
---
---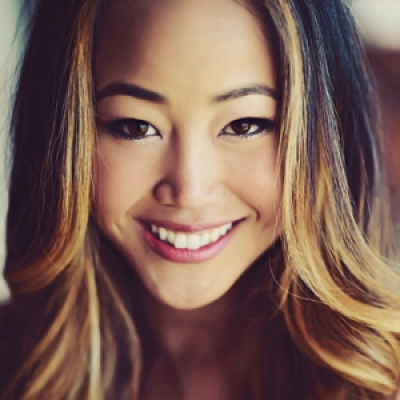 Morgan Suzuki
Director of Public Relations and Communications
72-100 Ka'upulehu Drive
Kailua Kona, HI 96740
U.S.A.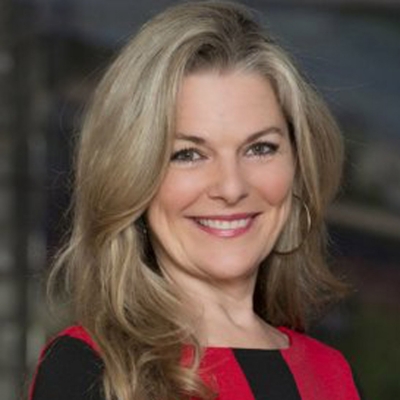 Laura Fairweather
Director of Public Relations, Americas
1165 Leslie Street
Toronto, Ontario M3C 2K8
Canada
---
Four Seasons Resort Hualalai
PRESS KIT

Visit Four Seasons Resort Hualalai Website