Back
Four Seasons Resort Hualalai Celebrates Leap Day with "Take Your Time" Complimentary Experiences
Oceanfront Hawaiian resort encourages guests to take advantage of the extra day in 2020 through mindfulness and intentional activities
February 11, 2020,
Four Seasons Hotels and Resorts highlights the brand-wide, global initiative Take Your Time on Leap Day, February 29, 2020. Leap Day provides a rare opportunity for an extra day in the year and Four Seasons encourages guests to recognise this gift of time and take advantage of it in a meaningful way. Four Seasons Resort Hualalai will participate through offering a series of complimentary experiences throughout the Resort, created to incite connections to each other, this destination, and the people of Hualalai.
On February 29, 2020, Four Seasons Resort Hualalai will offer two one-minute activities and two one-hour activities, which the Resort has created to foster an environment for deeper travel experiences. At Hualalai, guests only need a minute to experience an inimitable, transformational moment. Humpback whales are abound this time of year in Hawaii, and the Resort's team of ocean masters will lead a whale watching off the coast of the Resort. Whales breech only for a few seconds, but this action is a powerful and impactful moment. Additionally, the Resort's mixology team will host a one-minute rum and cocktail tasting featuring the custom Hui Hui Hualalai rum blend. Mixologists will walk guests through the notes of the exclusive rum, made just a few miles from the Resort using 100 percent local cane sugar.
"Uncle" Earl Kamakaonaona Regidor, Manager of the Ka'upulehu Cultural Center, will lead guests in a one-hour talk-story experience at Kumukea Beach, encouraging guests to set intentions, be mindful, and understand the extraordinary mana (strength, energy) of Hawaii. Executive Chef Thomas Bellec leads guests in a one-hour poke cooking class at the beachfront Barefoot Table at Beach Tree Restaurant and Bar. Chef Bellec uses 90 percent local ingredients in his menus throughout the Resort, and presents this commitment to the bounty of Hawaii in an interactive cooking experience. Guests will learn how to make one of Hawaii's staple dishes, poke, using only local ingredients including salt and seaweed harvested from the Resort, freshly caught ahi from local fishermen, and other Hawaiian flavours.
Guests of the Resort are invited to these #FSTakeYourTime experiences complimentary through making a reservation with the concierge. All experiences are first come, first served and have varying capacities. To book a room at Four Seasons Resort Hualalai call 808 325 8000 or book online.
---
---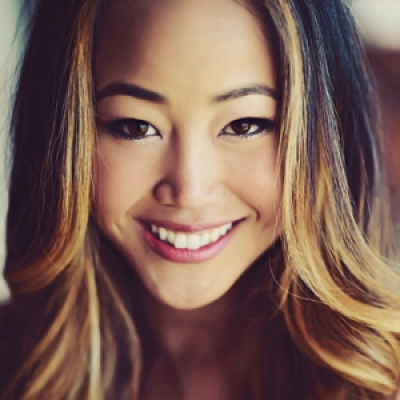 Morgan Suzuki
Director of Public Relations and Communications
72-100 Ka'upulehu Drive
Kailua Kona, HI 96740
U.S.A.
---
Four Seasons Resort Hualalai
PRESS KIT

Visit Four Seasons Resort Hualalai Website