Back
Four Seasons Resort Hualalai Debuts "Only at Hualalai" Exclusive Experience with Internationally Acclaimed Freediver Kimi Werner
In partnership with OluKai, the newly renovated luxury Hawaiian Resort launches once-in-a-lifetime ocean experience with Werner, a celebrated freediver from Maui
December 6, 2021,
Four Seasons Resort Hualalai announces the newest in its series of "Only at Hualalai" experiences, created exclusively for guests of the Resort to provide extraordinary programs connecting guests to people and places throughout Hawaii Island. Guests of the Five-Star, Five-Diamond Resort are invited to partake in a curated freediving adventure with one of the most accoladed freedivers in the world. The Kimi Werner Ocean Experience, in partnership with Hawaiian-inspired footwear brand OluKai, focuses on discovering the wonders of the ocean through the unique skill of freediving.
Freediving is a highly skillful, thrilling, and enlightening experience that involves exploring the depths of the ocean in just one breath. Werner is known and respected throughout the freediving world for her incomparable skills and connection with the ocean and its ability to provide food for her family. Growing up in an isolated part of coastal Maui, Werner began spearfishing with her father to catch dinner at just five years old. As an adult in Oahu, she rediscovered her passion for freediving and has since been crowned a United States National Spearfishing Champion. Werner understands the ocean and is an expert at reading the currents, respecting her surroundings, and identifying the textures of the sand and the reefs, skills continually fine-tuned through her minutes-long drops to the ocean floor. An ambassador to OluKai, a brand that honours the ocean and its community, Kimi is also focused on giving back to her native Hawaii and sharing aloha along the way.
Guests of the Resort are exclusively invited to book the two-day package for a rare opportunity to experience freediving in the ocean waters of Hawaii Island with Werner. The entire journey will be documented by Werner's husband, acclaimed photographer Justin Turkowski. After an initial consultation followed by learning the basics of freediving at the newly renovated King's Pond, guests will hop aboard Maka`ala, the Resort's Ribcraft and discover the underwater world. After the marine adventures, guests will celebrate with a four-course locally sourced private dinner and wine pairing crafted by Executive Chef Richard Polhemus to honour Kimi's lifestyle and foraging focus.
"Connecting to the underwater world gives me a sense of presence that is absolutely invigorating. Immersing myself in this environment on a single breath of air awakens something deep within me that guides my way in life on land," says Werner.
Guests who book this exclusive experience will be gifted shoes from OluKai, as well as photo files of the bucket list experience and the opportunity to receive an eight-by-ten print, framed with local wood. With each booking, a donation will be made to a local non-profit dedicated to protecting and enhancing the cultural and natural landscape of the local coastline.
This new immersive ocean experience reinforces the Resort's commitment to marine preservation and education. Timed to its 25th anniversary, Four Seasons Resort Hualalai recently announced the completion to its USD 100 million property-wide transformation, including the newly debuted Kumu Kai Marine Center at King's Pond, home to six on-site marine biologists.
The Kimi Werner Ocean Experience is bookable exclusively for guests of Four Seasons Resort Hualalai of all ages throughout 2022, based on availability. The price is USD 18,000, excluding accommodations. For more information on this experience or to make a reservation, book online or call 808 325 8000.
---
---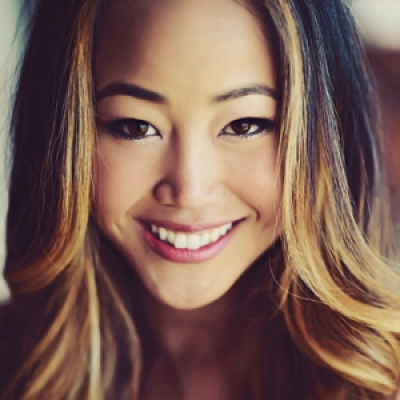 Morgan Suzuki
Regional Director of Public Relations and Communications
72-100 Ka'upulehu Drive
Kailua Kona, Hawaii 96740
USA
---
Four Seasons Resort Hualalai
PRESS KIT

Visit Four Seasons Resort Hualalai Website