Back
Four Seasons Hotels Istanbul Keep the New Year Spirit Alive with Exciting Activities
November 30, 2018,
As the New Year approaches, Four Seasons Hotel Istanbul at the Bosphorus and Four Seasons Hotel Istanbul at Sultanahmet, situated in two of Istanbul's most attractive locations, create a festive mood for their guests with a number of activities, some of which to be introduced for the first time.
Four Seasons Hotel Istanbul at the Bosphorus Welcomes 2019 with Joy
Four Seasons Hotel Bosphorus is preparing to welcome the New Year with magnificent decorations. The Art of Chocolate creations to be placed in the lobby and YALI Lounge are specially designed to instil the holiday spirit of December. Treats made with pomegranate, quince and red apples will be offered to guests on arrival as the striking floral arrangements that reflect the festive mood of the New Year will present a visual feast.
The lobby and YALI Lounge will be filled with holiday specials such as gingerbread cookies, walnuts and New Year treats to create a delicious and aesthetic festive look.
Winter City and Ice Skating Along the Bosphorus
Starting as of December, Four Seasons Hotel Bosphorus will introduce a first this winter with an ice rink on its Atik Pasha terrace and glass igloos specially designed for the Hotel to create a winter fairytale ambiance. The treats offered in the stylish igloos illuminated with Christmas lights will also reflect the excitement of New Year. The ice skating rink, which will become the meeting point of the city from December 1, 2018 to March 1, 2019, will bring the magical spirit of winter as families and friends come together to make happy memories.
Exclusive Tables by Elif Edes Tapan and Chef Savaş Aydemir to Celebrate the New Year
Four Seasons Hotel Bosphorus will organise Happy Hour events at The Bar every Wednesday with tapas, cocktails and live music throughout December, the month of festivities. The buffet, prepared by guest chef and food author Elif Edes Tapan, will offer guests a variety of delicacies and the elegance of festive season.
A Festive Month to Welcome the New Year
Throughout December, Four Seasons Hotel Bosphorus will serve sahlep and hot chocolate from 1:00 to 6:00 pm as the promise of a warm and delicious start to the New Year. During the festive month, Aqua Restaurant and YALI Lounge will offer three-course lunch menus while YALI Lounge will also host a stylish afternoon tea every Thursday with delicious sandwiches, pumpkin pie, warm pastries and petit fours.
Christmas celebrations will start on December 23, 2018 with a festival brunch buffet in Aqua. A three-course lunch and a four-course dinner on Christmas Day, December 25, 2018, will be served in the fairytale atmosphere of Aqua Restaurant to prepare guests for the New Year.
Christmas family celebrations, to be held in Aqua Restaurant on December 24, 2018 from 7:00 to 10:30 pm will start with a welcome cocktail, and after cheese and starters, the evening will continue with a traditional turkey served with sweet potatoes, as well as oven-baked rib steak, lamb loin and veal rack for a real feast. Appetising pies, Christmas pasta station, pumpkin tart, Christmas pudding, Mont Blanc dessert and several other delicacies will be served to guests in the winter garden on the terrace in the company of the New Year's Orchestra.
An Unforgettable New Year's Eve
On New Year's Eve, once again special options in the company of delicious food and music will await guests who wish to welcome the New Year with joy at Four Seasons Hotel Bosphorus. The Frozen Zone Gala Dinner in Aqua, decorated in the Frozen Zone theme, will offer a feast with a six-course New Year's Eve dinner with the special performance of Maral Ataman and her orchestra. In addition to a violin show and DJ performance to entertain the guests during the New Year's Eve party, DJ Tarık Sarul will add colour to the night with his music at YALI and The Bar.
In the Four Seasons Hotel Bosphorus Ballroom, the New Year's Eve celebration will be organised with the Magical Forest Bosphorus Gala Dinner theme and a five-course menu will be served as Brenda and her orchestra will entertain the guests in an unforgettable night. Filled with fun details, the night will continue until the early hours of the New Year with dance shows, DJ sets and a live performance by the Single Ladies Band.
First Brunch of the New Year
Four Seasons Hotel Bosphorus will serve the first brunch of the New Year in Aqua Restaurant with a rich menu of international and Turkish cuisine along with barbecue, doner kebab, cağ kebab and a number of other hot dish options as Hande Ateş and her orchestra entertain the guests.
For reservations: 0212 381 4240
Traditional New Year's Celebration at Four Seasons Hotel Istanbul at Sultanahmet
Four Seasons Hotel Istanbul at Sultanahmet Welcomes its Visitors with a Magnificent Christmas Tree
Located on the historical peninsula, Four Seasons Hotel Sultanahmet will welcome the New Year with its impressive authentic atmosphere and a splendid Christmas tree decorated in a pomegranate and abundance theme. The specially designed giant pine tree invites the guests to experience the festive spirit while offering a visual feast in the Hotel lobby as a happy, warm and magnificent symbol of Christmas.
Four Seasons Hotel Sultanahmet elevates the spirit and happiness of New Year with a specially designed huge gingerbread house to higher levels of fun, as small Christmas houses once again prepare to take their places in the lobby this year. Green apples, quinces, tangerines and candies served every day through December 2018 give guests a delicious welcome.
Daily Surprises for Guests Through December
Through the month, Four Seasons Hotel Sultanahmet will be offering special Christmas treats and serve mulled wine on Mondays and Saturdays, boza and roasted chick peas on Tuesdays and Fridays, sahlep and gingerbread cookies on Wednesdays and Sundays, and roasted chestnuts on Thursdays in festive spirit.
Christmas and New Year Celebrations
On Christmas Eve, December 24, 2018, the Hotel will offer a four-course dinner and a three-course lunch on December 25, 2018. Special options in the style of a celebration dinner will lend to a unique atmosphere for families who wish to spend Christmas together. On December 31, 2018, New Year's Eve, live music and DJ performances will invite the guests to party and welcome the New Year. As always, guests will be able to enjoy an elaborate brunch the next day.
For reservations, SEASONS Restaurant: (0552) 402 3100
---
---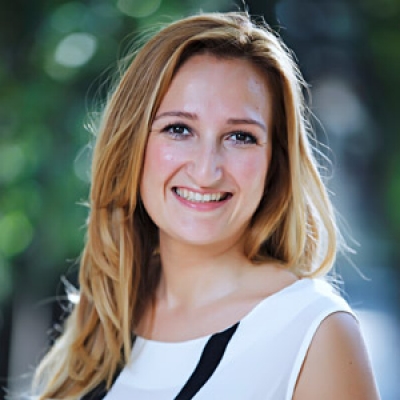 Sibel Benli
Director of Public Relations and Communications
Çırağan Cad. No. 28
Istanbul, Beşiktaş 34349
Turkey
---
Four Seasons Hotel Istanbul at Sultanahmet
PRESS KIT

Visit Four Seasons Hotel Istanbul at Sultanahmet Website
Four Seasons Hotel Istanbul at the Bosphorus
PRESS KIT

Visit Four Seasons Hotel Istanbul at the Bosphorus Website