Back
Art Season is On! Discover Some of the Art Events Not to Miss When Staying with Four Seasons in Istanbul This Fall
September 4, 2019,
One is lucky to be in Istanbul at this time of the year when a series of well regarded art and cultural events will be held. Whether staying at Four Seasons Hotel Istanbul at the Bosphorus or Four Seasons Hotel Istanbul at Sultanahmet, one will discover worthwhile events 15 minutes driving distance from either of the Hotels, or in some cases even 10 minutes walking distance.
An artsy visit to Contemporary Istanbul, Istanbul Biennial or Akbank Jazz Festival can be turned into a great excuse to enjoy a drink with breath-taking views of the Bosphorus or meet with friends at the charming YALI Lounge. Warm and inviting in fall, this all-day venue offers tasty snacks, afternoon tea, champagne and wine served by the glass, classical and contemporary cocktails and cigars in addition to its delicious lunch and dinner menus. Set in the heart of historical peninsula, Four Seasons Hotel Istanbul at Sultanahmet has a convenient location due to its proximity to Hagia Irene, which is the venue for thriving concerts of local and international artists.
Art lovers should mark their calendars for these events to experience Istanbul's essential cultural vibe. For those interested, further tour information will be provided by Hotel's Concierge teams.
Contemporary Istanbul – September 12-15, 2019
Istanbul Congress Center: Harbiye Mahallesi Darülbedai Caddesi No:3 Şişli
The 14th Contemporary Istanbul fair, curated by Anissa Touati, will feature more than 75 galleries and 510 artists with more than 400 art works from 22 countries. Contemporary Istanbul takes place each September and offers a platform for the city's thriving art scene, growing art market and collector base, as well as an access point to the best contemporary art from the wider region.
Istanbul Biennial – September 14 – November 10, 2019
Antrepo 5, located on a prime site on the waterfront in the Tophane district of central Istanbul, a 5 minute drive from Four Seasons Hotel Istanbul at the Bosphorus, is a former warehouse space; over the last eight years, the building has been undergoing a transformation into a museum for the painting and sculpture collection of the Mimar Sinan Fine Arts University, Istanbul Painting and Sculpture Museum, which is due to open to the public in 2020
Pera Museum
Büyükada Island
The Istanbul Biennial organised by the Istanbul Foundation for Culture and Arts (İKSV), sponsored by Koç Holding and curated by Nicolas Bourriaud, will feature the work of more than 60 artists.
The biennial, titled The Seventh Continent, presents free exhibitions, public program events, film screenings, exclusive educational programs for children and teenagers as well as programs for those who wish to discover the biennial in-depth.
Akbank Jazz Festival – October 17-27, 2019
Akbank Sanat: İstiklal Caddesi No: 8 Beyoğlu
Babylon: Tarihi Bomonti Bira Fabrikası, Birahane Sokak No: 1 Bomonti-Şişli
Cemal Reşit Rey Concert Hall: Darülbedayi Caddesi Harbiye Şişli
Residence of the Consulate General of Austria, Köybaşı Cad. No:46 Yeniköy- Sarıyer
Nardis: Bereketzade Mahallesi Kuledibi Sokak No: 8 Beyoğlu
Feriye: Çırağan Cad. No:44, Ortaköy
Zorlu Performing Arts Center, Drama Stage: Zorlu Center - Zincirlikuyu Caddesi Beşiktaş-Şişli
"Jazz state of the city" Akbank Jazz Festival is being held for the 29th time. The festival will bring life the unique melodies of jazz with the participation of many local and international artists and bands such as Alfa Mist, Art Ensemble of Chicago, Bebop Project, Kerem Görsev Trio, Kokoroko, Maisha, Sarah McCoy, Nes, The James Carter Organ Trio and more.
Turkcell Platinum Istanbul Night Flight
One of the best ways to experience Haghia Irene (Aya Irini), Justinian's church of the Holy Peace in the first courtyard of The Topkapı Palace and now a museum, is to go to a concert. A visit to the Old Town during Istanbul Night Flight can be turned into an enjoyable excuse to pay a visit to Four Seasons Hotel Istanbul at Sultanahmet, which is just a few steps away from this magical venue.
Here are three of the Istanbul Night Flight concerts where one can experience the most magnificent atmosphere in Istanbul:
Ye-Eun Choi and Dmitry Shishkin – September 28, 2019 at 8:30 pm: South Korean Ye-Eun Choi is coming to Istanbul to play with the young Russian pianist Dmitry Shishkin; after hearing him play at the Palermo Classica Festival in 2017, she was quick to request collaboration; Shishkin is studying at the Moscow Conservatory, in addition to his extensive concert activities worldwide
Olga Scheps – October 12, 2019 at 8:30 pm: A German-Russian pianist, who currently resides in Cologne, Germany, will be in Istanbul for a special performance.
Berlin Staatskapelle String Quartet – October 26, 2019 at 8:30 pm: The renowned quartet will be Istanbul for a special performance at Hagia Irene
---
---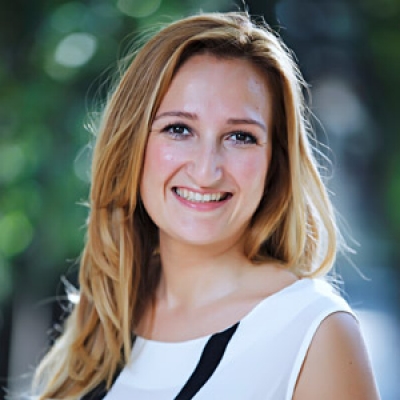 Sibel Benli
Senior Director of Public Relations and Communications
Çırağan Cad. No. 28
Istanbul, Beşiktaş 34349
Turkey
---
Four Seasons Hotel Istanbul at Sultanahmet
PRESS KIT

Visit Four Seasons Hotel Istanbul at Sultanahmet Website
Four Seasons Hotel Istanbul at the Bosphorus
PRESS KIT

Visit Four Seasons Hotel Istanbul at the Bosphorus Website