Back
Top 7 Things to Do with Family and Kids in Istanbul
Istanbul at Sultanahmet, Turkey
Set in the historical peninsula, Four Seasons Hotel Istanbul at Sultanahmet has a convenient location for culture-oriented families with kids due to its close proximity to city's famous historical landmarks. The Concierge team at Four Seasons recommends the top 7 places to visit for families and kids while in the city.
1. Relive history: Topkapı Palace
Welcome to what has been the heart of the Ottoman Empire. It has served as the residence of the sultans and their women for centuries. With its mystical harem, countless chambers, spacious grounds and courtyards, the exquisite jewel collection and much more, this glorious palace is undoubtedly one of Istanbul's top offerings.
5 minutes walking distance
2. Basilica Cistern / Yerebatan Cistern
With its 336 columns and a capacity to store up to 80,000 cubic metres (2.8 million cubic feet) of water, Basilica Cistern is the largest surviving Byzantine cistern. Since its renovation in the 1980s, it is one of most impressive and mesmerising historical landmarks Istanbul has to offer.
5 minutes walking distance
3. Istanbul Aquarium (Istanbul Akvaryum Florya)
It is a two story building of no less than 22,000 square metres (235,000 square feet). What makes Istanbul Aquarium unique is that they categorised everything neatly according to 16 themes. You will be able to witness the life under water and learn about the cultural, historical and architectural characteristics of aquatic species.
Approximately 30 minutes drive
4. Rahmi Koc Museum
It is a private museum dedicated to history of transport, industry and communications. A superb collection of models and toys are mostly housed in Lengerhane building. Cars, lorries, ships, locomotives, a submarine (suitable to visit for 8 years old and older), helicopters, planes, tanks and carriages are represented. An extensive and important collection of toys through the ages can also be seen in the replica toyshop.
Approximately 30 minutes drive
5. Istanbul Oyuncak Muzesi (Istanbul Toy Museum)
The museum was founded by Turkish poet and novelist Sunay Akin in 2005 on the Asian side. The Toy Museum has a collection of more than 4,000 mostly European and American antique toys including Akin's own collection from around the world.
Approximately 60 minutes drive
6. Vialand
Vialand is Turkey's first international mega theme park, exhibition centre and shopping centre providing options suitable for any age and preference. Vialand houses have three zones: Adventure Zone (Mega coaster, Family coaster, 360, Crazy River, Safari Tunnel and more); Play Zone (Small World, Happy Farm, fire brigade, bumper cars, driving school and more); and History Zone (Once Upon a Time in Istanbul).
Approximately 30 minutes drive
7. Bosphorus Cruise
One of the popular and fantastic forms of entertainment during your Istanbul visit is the classic Bosphorus cruise. The cruise begins slightly to the east of the famous Galata Bridge and continues to Anadolu Kavagi, which is the Bosphorus' entrance to the Black Sea, making numerous sightseeing stops along the strait.
---
---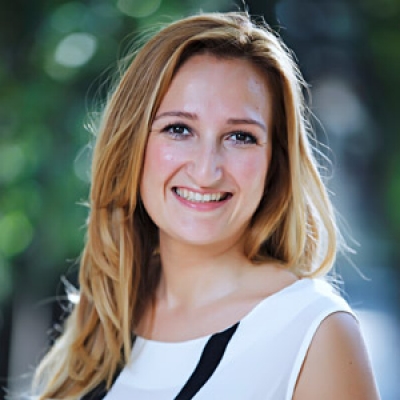 Sibel Benli
Senior Director of Public Relations and Communications
Çırağan Cad. No. 28
Istanbul, Beşiktaş 34349
Turkey
---
Four Seasons Hotel Istanbul at Sultanahmet
PRESS KIT

Visit Four Seasons Hotel Istanbul at Sultanahmet Website