Back
The House of Chocolate: Art Pieces, Afternoon Tea and Spa Treatments, One Full Month Covered in Chocolate at Four Seasons Hotel Jakarta
March 13, 2018,
Who doesn't love chocolate? Aren't we always dreaming of chocolate? This Easter, dreams come true at Four Seasons Hotel Jakarta. For one month, the Hotel is transformed to chocolate heaven. Partnering up with Callebaut, where the finest Belgian chocolate that has been expertly crafted for more than 100 years in the heart of Belgium.
"Four Seasons Hotel Jakarta continues to establish itself among the finest hotels by innovating and dedicating itself to the highest culinary standards," says Christian Poda, General Manager of Four Seasons Hotel Jakarta. "Partnering up with Callebaut was a natural choice, because we share the same vision about quality and innovation."
"As the maker of the finest Belgian chocolate with over 100 years of history, Callebaut is proud to partner with Four Seasons Hotel Jakarta and share together our passion for high-quality chocolate and pastry," adds Erni Juliana, General Manager Marketing of PT. Pangan Lestari, distributor of Callebaut in Indonesia.
There is no better way to indulge than with an array of extraordinary offers to enjoy with nearest and dearest.
Chocolate Library
The Library at Four Seasons Hotel Jakarta has been transformed into a Chocolate Museum. Executive Pastry Chef Lorenzo Sollecito and his skillful team have spent more than two months from brainstorming and planning to finally creating the chocolate egg pieces. Each piece is handcrafted to perfection. Themes include Indonesian batik, modern art, musical notes, Four Seasons hotels around the world and many more.
Executive Pastry Chef Lorenzo Sollecito is absolutely thrilled about this project, "We want to give something to our guests, something that has never been done before within the city. To coincide with Easter celebrations, we have elevated the traditional chocolate egg into different art forms and shapes that each guest would be able to relate to. In total, there will be an exhibit of more than 60 eggs and one extravagant centrepiece."
Using more than 200 kilograms (440 pounds) of chocolate, the Chocolate Library is truly something no one would want to miss.
Chocolate Afternoon Tea at Palm Court
Chocolate is perhaps the most interesting and popular ingredient in the world. Because the culinary team understands chocolate lovers, Palm Court's afternoon tea specials for this month are made especially for gourmands. The pastry team has created special chocolate treats that will engulf guests in its taste and carry them on a wave of pure bliss. Available daily at Palm Court and La Patisserie, make sure to come prepared for a true chocolate indulgence experience.
Afternoon Tea Set at IDR 418,000++
Egg-citing Gift at La Patisserie
Admiring one's work at The Library is one thing, but to bring it home or as a gift, that's another thing. All of the chocolates are handcrafted at the Hotel by its masterful team of chefs using the freshest ingredients and the best cocoa by Callebaut. Surprise a loved one by giving a surprise inside the egg (yes we can do that!). Because there's nothing better than a friend; unless it's a friend with chocolate. And Four Seasons agrees choco-heartedly.
Chocolate Me Time at The Spa
Chocolate heaven delivers the very best experience to its devotees, as one can indulge from head to toe the innovative chocolate treatment. Chocolate, as proven through scientific research, has anti-ageing properties as it increases blood circulation, hydrates and soothes the skin with its excellent lubricating qualities and emollient virtues.
Start the delicious journey with a choice of chocolate body scrub at The Spa, followed by a chocolicious body massage and end the journey with choco bath or body wrap.
120 minutes Spa Package at IDR 2,250,000 ++
House of Chocolate
This Easter, Four Seasons Hotel Jakarta wants to spoil guests with a chocolate holiday. Enjoy daily breakfast at Palm Court, a chocolate-themed afternoon tea at La Patisserie and a ChocoTherapy Massage at the Spa. Create a lasting memorable experience by visiting the Easter Egg collection at the Chocolate Library. Complimentary late check out until 4:00 pm is included so that guests can fulfill all their chocolate cravings.
The House of Chocolate room package can be booked online.
This promotion is available on March 15 to April 15, 2018. For reservations call +62-21 2277 1888.

---
---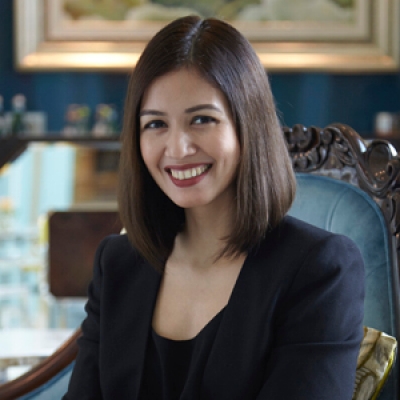 Rumman Amanda
Public Relations Manager
Jalan Jenderal Gatot Subroto Kav. 18
Jakarta, 12710
Indonesia
---
Four Seasons Hotel Jakarta
PRESS KIT

Visit Four Seasons Hotel Jakarta Website