Back
Celebrating Indonesia's 74th Independence Day with a Taste of Noesantara at Four Seasons Hotel Jakarta
July 29, 2019,
In the spirit of celebrating the Indonesia's 74th Independence Day, Four Seasons Hotel Jakarta invites guest to savour the great flavours, colours and culture of Indonesia's diversity through the Hotel's dining outlets and visual journey through time from their artworks, from a street food fair at Palm Court to fresh rolled Indonesian cigars at Nautilus Bar, exquisite Indonesian desserts at La Patisserie and an Indonesian-inspired dish at Alto Restaurant and Bar.
Palm Court
Indonesia's dining culture is very strong, especially the street food, and Palm Court bring the authentic experience for guests. Palm Court invites guests to savour the authentic flavours from the most-loved street food such as siomay bandung, an Indonesian steamed dumpling in peanut sauce; empal gentong, a spicy curry-like beef soup from Cirebon, West Java; and the sweet and decadent serabi solo, a local-inspired pancake made from rice flour and coconut milk.
The promotion available during breakfast and lunch time daily from August 12 to 25, 2019.
Nautilus Bar
Nautilus Bar is an ode to Jakarta's rich history, where guests can explore the rich flavours of Indonesian spices through the finest handcrafted cocktails. To enhance the experience, Wismilak, Indonesia's finest cigar, will share their story and a fresh rolled cigar for the Hotel's guests. Enjoy the fresh rolled cigar with a selection of whiskey along with the special tunes by Darah Biru.
Cigar experience available August 12-25 2019.
Whiskey tasting flight available throughout the month.
La Patisserie
Indonesia's rich culture of desserts inspire the Hotel's Executive Pastry Chef Lorenzo Sollecito to reinvent es pisang ijo, a traditional dessert from Makassar, into a French style cake. Pisang ijo cake is made from an almond sable cake with coco pandan light mousse and filled with banana and pandan. Just like the original dessert, La Patisserie's version is something that mustn't be missed.
Pisang ijo cake is available throughout the month of August 2019.
Alto Restaurant & Bar
The Hotel's award winning Italian restaurant Alto Restaurant & Bar is portraying Indonesian cuisine with a twist. The restaurant's Chef de Cuisine Mario Libreght Aipassa has curated a three-course set of distinctive Italian menu with a twist of Indonesia's most favourite ingredients and spices, symbolising the harmony of Indonesia and other countries around the world, especially Italy, through culinary experience. It start with Norwegian salmon carpaccio with Balinese sambal matah; continuing through house-made agnolotti with stuffed spicy chicken in asam ke'eung sauce; braised oxtail osso buco with coconut flavour risotto; and dadar gulung with melaka crémeux, a dessert creation by Executive Pastry Chef Lorenzo Solecito. The Indonesian-inspired dishes at Alto can be ordered by set or individually.
The promotion available for lunch and dinner daily from 2019August 12 to 25, 2019.
Dolcetto
Known as one of the best coffee beans in the world, Indonesian coffee is a must try. Dolcetto, the Hotel's grab-and-go concept, is highlighting the local coffee in the month of August, Java arabica beans. Guests can have espresso coffee, or drink it the local way, with the kopi tubruk (literally translated as "collision coffee") method. For non-coffee drinkers, Dolcetto provides fresh mango smoothies and a Mango Mimosa to celebrate mango season.
The promotion runs August 12-25, 2019.
Pool
Come and relaxed at the Hotel's resort-styled outdoor pool designed by Bill Bensley and quench thirst with a traditional popsicle or es potong that are dipped into special Mojito to cool down during the hot days.
Spa
Experience an ancient Javanese beauty ritual designed to gently exfoliate the skin, The Luxury of Lulur will take guests on a journey fragrant with white turmeric, lemongrass and cloves. Choose from Lulur Kuning Jawa or Lulur Bangkoang for desired skin results, followed by a yoghurt mask to nourish new skin cells and an aromatic floral bath that leaves the body fragrant and glowing.
Used to cleanse, soften and purify the skin, the Javanese Lulur is a royal ritual originally began in the palaces of Yogyakarta (on the island of Java, Indonesia) around the 17th century and has been used by the ladies of the royal families for centuries. This luxurious body scrub is believed to be one of nature's best exfoliating methods. Enjoy this ancient Javanese beauty ritual designed to gently exfoliate the skin, leaving it glowing with health at The Spa.
For more information, call +62-21 2277 1888, or download the Four Seasons App on iTunes or Google Play Store and use the #FSChat.
---
---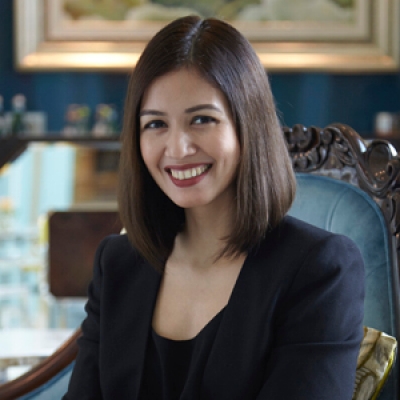 Rumman Amanda
Director of Public Relations and Communications
Jalan Jenderal Gatot Subroto Kav. 18
Jakarta, 12710
Indonesia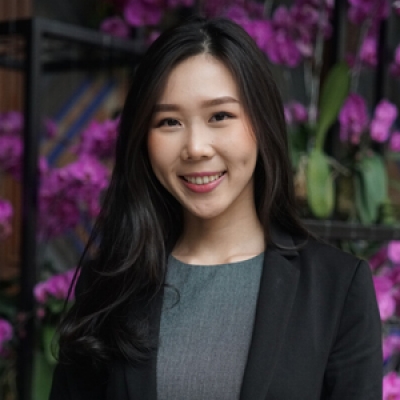 Cindy Yuwono
Public Relations and Communications Executive
Jalan Jenderal Gatot Subroto Kav. 18
Jakarta, 12710
Indonesia
---
Four Seasons Hotel Jakarta
PRESS KIT

Visit Four Seasons Hotel Jakarta Website