Back
Nautilus Drops Anchor Once Again: The Destination Bar at Four Seasons Hotel Jakarta Reopens with a Fascinating New Theme and Menu
Discover storied cocktails inspired by 20,000 Leagues Under the Sea, the classic adventure story by 19th century author Jules Verne
November 23, 2021,
Set to reveal its mysterious secrets on November 24, 2021, Nautilus Bar at Four Seasons Hotel Jakarta welcomes guests back with a new theme, an interactive way to choose their Gin & Tonic, and a cocktail list brimming with stories.
Menu Inspired by 20,000 Leagues Under the Sea
The new cocktail menu by Bar Manager Henry Maraben Siktimu (better known as Ale) captures the vivid genius of Jules Verne distilled into inventive cocktails. Story-inspired elements and sustainable ingredients are layered with modern mixology techniques and premium spirits. "Along with creating wholly original signature drinks, we have also given all-time classics an exciting nautical twist," says Ale with a smile.
Sample tip-of-the-hat tribute specials such as Captain Nemo #1, crafted with dill-infused vodka, homemade clamato juice, lemon juice and lemongrass syrup, garnished with celery and clam. The Nautilus Martini reimagines the classic with vodka, vermouth infused with oyster shell and orange bitters, stirred (not shaken). Eight more signature cocktails take their origin stories from the submarine adventures and oceanic intrigues of the book. Discover innovations such as Mobilis in Mobili, The Black River and Aegri Somnia, among others.
Commenting on the new concept, Ale says: "We want our guests to join us on a voyage back to 1866. Together, we will discover wonders under the sea, explore deserted islands and have all kinds of thrilling adventures, from the Mediterranean to Papua."
A masterpiece by Jules Verne, 20,000 Leagues Under the Sea is beloved around the world even 150 years after its publication. The action-packed story brings together themes such as exploration, oceanography, science, invention, marine wildlife, and the industrial revolution.
A Sanctuary for Those in the Know
With the bartender set to once again be the main show behind the bar, Nautilus is set to elevate Jakarta's evenings with a new energy and vibrancy. Whether stopping by for an after-work drink or sharing an intimate celebration with close friends, the bar provides the ideal setting for crafted cocktails and free flowing conversation.
A new entrance leads first into The Library, where a collection of maps and books sets the tone for discovery. Open another door to reveal Nautilus Bar, a "hidden gem" in more ways than one.
The drinking destination now features swing-electro music, thematic mood lighting, and a no-smoking area allowing tipplers to really sip, savour and enjoy their favourite drinks. Lounge in leather chairs and reminisce the nostalgia of a century gone by while partaking in bespoke cocktails, artisanal single-malt whiskies and a small plate menu created exclusively for Nautilus by Executive Chef Marco Violano. Taste delightful bites such as Chipsy Dippy Do (spicy Cajun potato chips with cheese fondue) and Pacific Falls (ocean salmon fish cake with Javanese curry sauce).
Curate Your Own Gin & Tonic
A new Gin & Tonic coaster allows guests to personalise their G&T in unique style. Choose the perfect combination of artisanal gin, homemade tonic and a fresh garnish. For inspiration or insider recommendations, have a chat with Ale or any of the knowledgeable bar staff.
Also on the cards is a new Welcome Surprise drink. A blend of nostalgia and innovation, this unique creation boasts an unusual colour and features a secret ingredient. "The rest shall be revealed only within the four walls of Nautilus," says Ale with a twinkle in his eye.
Nautilus Bar reopens on November 24, 2021, and will be open weekly from Tuesday to Saturday, 12:00 noon – 11:00 pm. To reserve a table, call +62 21 2277-1888 or contact the Hotel via FS Chat.
---
---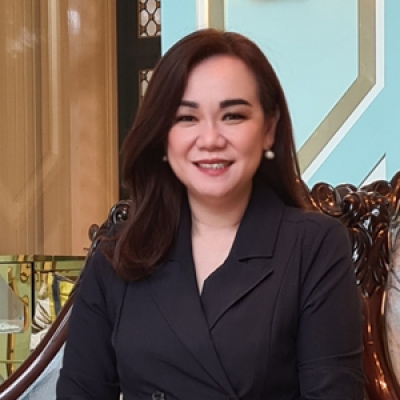 Desiree Merlina
Director of Public Relations and Marketing Communications
Jalan Jenderal Gatot Subroto Kav. 18
Jakarta, 12710
Indonesia
---
Four Seasons Hotel Jakarta
PRESS KIT

Visit Four Seasons Hotel Jakarta Website