Back
Four Seasons Hotel Jakarta Welcomes New Director of Rooms Maximilian Schillik
December 28, 2021,
Four Seasons Hotel Jakarta welcomes Maximilian Schillik as its new Director of Rooms. Making the move from Four Seasons Resort Maldives at Kuda Huraa, Maximilian brings an exciting international flair to the Hotel and is looking forward to further elevating the guest experience at this vibrant urban retreat.
In his new role, Maximilian will oversee several departments, including Concierge, Front Office, Housekeeping and Spa. His ultimate vision is to ensure a sublime guest experience – "the most enjoyable in all of Jakarta!" – and create a sanctuary of elegance amid the hustle and bustle of the Indonesian capital.
In addition to elevating the guest journey at Four Seasons, Maximilian plans to implement sustainability initiatives aimed at eliminating the use of single-use plastic: "We will switch to ceramic and glass containers for all our toiletries. We are also in the process of building a glass water bottling plant on the premises itself."
As a leader, he places enormous importance on his team's happiness, striving to make the workplace environment as enjoyable and growth-oriented as possible. When a colleague he previously took under his wing gets a promotion, he considers that to be his greatest achievement. "Seeing their accomplishments and knowing I was part of their journey makes me so proud," he says with a smile.
Born in Munich, Bavaria, young Max spent his childhood between Germany and Italy, straddling two distinct cultures. Inspired by his parents' superb hosting skills, he learned the value of setting a beautiful table, keeping a well-stocked pantry and wine cellar, and creating an "atmosphere" for guests.
After studying law for a few years, Maximilian realised that his true passion lay in hospitality. He officially made his foray into the world of hotels as a management trainee at Seehotel Überfahrt in Bavaria. In 2011, he joined a luxury hotel brand and steadily climbed the ranks, moving from front office supervisor in Munich to managerial roles across China, Germany and Myanmar. In 2019, he joined the Four Seasons family in the Maldives, coming on board as Director of Rooms.
Having spent much of his professional life abroad, Maximilian views the experience as hugely educational and humbling. "I begin by learning from my host country, then think about what I can offer to make things just a little bit better. If we can merge the qualities of our cultures, we can get the best of both worlds," he explains, noting his own personal balance between warmth and efficiency. This open-minded approach has allowed him to learn new perspectives and widen his horizons vastly over the past several years.
When asked what he enjoys most about his job, he says, "The satisfaction of making people smile on a daily basis is incomparable. We get to create joy, inspire delight and help to build new memories for our guests."
Now in Jakarta, Maximilian is looking forward to exploring the city's flavourful culinary landscape and sampling local specialties. A culture buff, he is also excited to learn about Jakarta's rich history and craftsmanship by visiting its various museums and landmarks.
---
---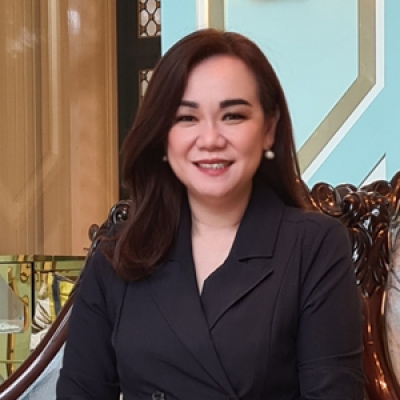 Desiree Merlina
Director of Public Relations and Marketing Communications
Jalan Jenderal Gatot Subroto Kav. 18
Jakarta, 12710
Indonesia
---
Four Seasons Hotel Jakarta
PRESS KIT

Visit Four Seasons Hotel Jakarta Website