Back
Mixology Masters at Nautilus Bar: Takeover Fridays at Four Seasons Hotel Jakarta
Experience curated cocktails by Jakarta's most talented bartenders
June 2, 2022,
This summer, Nautilus Bar at Four Seasons Hotel Jakarta is set to host a series of cocktail takeovers by five of Jakarta's most talented mixologists.
Starting June 3, 2022 the destination bar will feature a different visiting bartender on alternating Friday nights, until the end of July. Joining storyteller and Head Bartender Henry "Ale" Maraben Siktimu, each guest mixologist will bring two of their most storied and creative cocktails to the bar – available for one night only.
"We're very excited to be hosting these five incredible local bartenders," says Ale with a smile. "Nautilus Bar is a place for cocktail connoisseurs and mixologists to come together. We want to showcase and celebrate Jakarta's increasingly vibrant cocktail culture."
Mixology Masters at Nautilus Bar
June 3: Amel
The series kicks off with Mega Amelia Kurniasih (Amel), a former Marie Brizard Bartender of the Year, Dubai, who has been swirling and shaking behind a bar since she was 17. Amel's signature cocktails are truly superb creations and she will feature two of the finest for this takeover. New Geunie Rob Roy pays homage to the massoia – a tropical tree with a pleasant, sweet coconut-like flavour from Papua, while the Highball for Johnnie uses clarified oat milk soda and coffee honey to complement the taste of whiskey.
June 17: Zio
Meet Trendy Lazio (Zio) behind the bar. With guest shifts at some of the most prestigious bars in Asia, Zio strongly believes in the amalgamation of different cultures – and his curated cocktails reflect this passion. Mandarin Highball is a subtle creation inspired by the Chinese symbol of good fortune, mixed with hints of coconut, white chocolate and the finest Scotch. The Caesar Salad is much more complex than it looks (just like the famous dish it's named after), featuring osmanthus, orange liqueur and carbonated truffle on a Scotch base.
July 1: Warra
Celebrate the first Friday night of a new month with Mochamad Warra, who is set to display his superb mixology skills. Warra has a wide range of bartending experience across Bandung, Surabaya, Bali and Jakarta. Each of his cocktails for the night star a special, homemade, small-batch ingredient. The Ramoz Margarita Fizz is a take on the classic New Orleans fizz and uses Espolon Blanco tequila with sous-vide pandan, while the Agave & Coconut uses clarified milk made with agave syrup and hydro coco.
July 15: Darren
On this very special night, welcome back Nautilus alum and winner of the IBA Asia Cocktail Competition Darren De Fretes. An exciting and flavourful evening awaits cocktail connoisseurs. Darren will be showcasing Archipelago Paradise, a creation that celebrates the richness of Indonesian spices, using ingredients such as kecombrang, andaliman and jeruk bali peel. Those who love coffee must try his Yuzantara Tonic, a coffee-inspired fizzy cocktail packed with the goodness of nusantara cold brew.
July 29: Agung
The grand finale of this tremendous takeover series features Agung Satria Wibawa. The former Angostura Global Cocktail Competition Asia Winner is set to present two of his masterful creations. The Strawberry Milk is a playful nod to his favourite drink from childhood, with strawberry infused scotch, oolong tea and almond milk. The Native Apertive is Agung's personal trilogy-built cocktail using serundeng sous-vide scotch and pandan sous-vide Campari, along with red vermouth.
About Nautilus Bar
Journey 20,000 leagues under the sea at this Jules Verne-inspired drinking destination. Taste the spirit of 19th-century exploration with innovative cocktails by Henry "Ale" Maraben Siktimu. Whether stopping by for an after-work drink or sharing an intimate celebration with close friends, this destination bar provides the ideal setting for crafted cocktails and free flowing conversation.
To reserve a table at Nautilus Bar, call or FS Chat via Whatsapp on +62 21 2277 1888.
---
---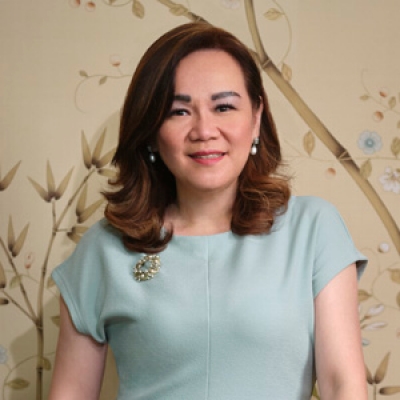 Desiree Merlina
Director of Public Relations and Marketing Communications
Jalan Jenderal Gatot Subroto Kav. 18
Jakarta, 12710
Indonesia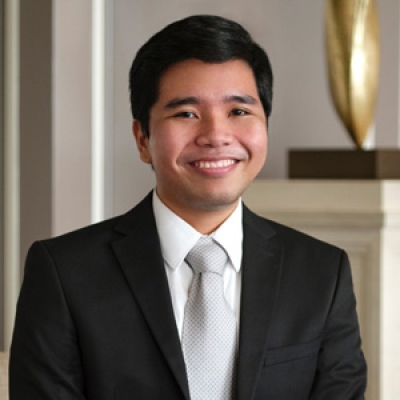 Felix Hariyanto
Marketing Communications Coordinator
Jalan Jenderal Gatot Subroto Kav. 18
Jakarta, 12710
Indonesia
---
Four Seasons Hotel Jakarta
PRESS KIT

Visit Four Seasons Hotel Jakarta Website