Back
Four Seasons Hotel Jakarta Joins Millions in Global Earth Hour 2023 Movement to Raise Awareness on Climate Change
March 16, 2023,
Four Seasons Hotel Jakarta participates in this annual event organized by the World Wildlife Fund international organization, demonstrating its commitment to protecting the environment. This year, Earth Hour will take place on Saturday, March 25, 2023, from 8:30 to 9:30 pm.
During this time, Four Seasons Hotel Jakarta will be encouraging guests to turn off non-essential lights in their rooms, dimming lights in public areas, and turning off unnecessary lights in back-office areas. "I am proud to reaffirm our commitment to sustainability through this important environmental initiative," says Simon Barnett, General Manager.
In addition to turning off lights, Four Seasons Hotel Jakarta will be hosting a health activity called "Yin Yoga" during Earth Hour in the Hotel's outdoor area. This yoga activity promotes a connection between the body and the Earth and is known to bring a sense of gratitude and love for our planet. "Yoga is a holistic practice that unites the body and the Earth. By grounding ourselves, we have time to feel gratitude and love for our home," says Diana Fikri, a Yoga Expert, when interviewed at the Hotel's outdoor area.
The event is supported by Soul Activ, a local brand from Indonesia that creates practical and comfortable athleisure wear for women. "We are delighted to be part of this remarkable event that shares our common values. Our apparel is designed to understand the female body, using advanced technology and the most suitable fabrics. We aim not only to restore ecological balance and safeguard human health throughout the production process but also to bring value to the customer," says Ena Nugroho, Co-Founder and Creative Director.
About Soul Activ
The global rise of wellness mindsets and healthy lifestyles has transformed the fashion industry. Athleisure, a new trend that blends casual, relaxed sportswear with stylish ready-to-wear, has emerged and greatly influenced every season of major fashion brands. SoulActiv is a local brand from Indonesia, backed up by its mother company, PT WinnerSumbiri Knitting Factory, which is equipped with high technology to create high-quality athleisure for women.
---
---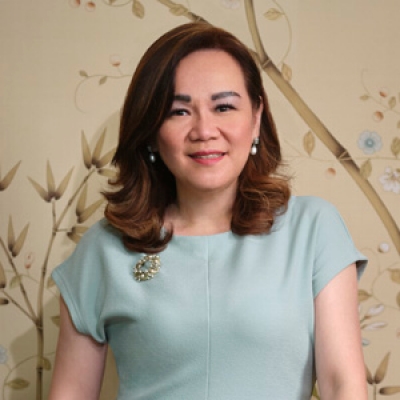 Desiree Merlina
Director of Public Relations and Marketing Communications
Jalan Jenderal Gatot Subroto Kav. 18
Jakarta, 12710
Indonesia
---
Four Seasons Hotel Jakarta
PRESS KIT

Visit Four Seasons Hotel Jakarta Website