Back
You Had Me: Four Seasons Hotel Jakarta Hosts Indonesia's Premier Virtual Wedding Exhibition
The comprehensive event brings together award-winning wedding organisers, decorators and photographers with the Hotel's own dedicated wedding specialists, catering experts and culinary maestros
September 23, 2021,
A star-studded line-up of the who's who in weddings awaits viewers and guests at the 2021 Virtual Wedding Exhibition at Four Seasons Hotel Jakarta. Broadcast live from the Hotel's magnificent Grand Ballroom, featuring international themed décor from Stupa Caspea, the highly anticipated event will take place over September 27-29, 2021.
Hear from the foremost tastemakers and trendsetters in the industry, moderated by guest MCs Daddo Parus and Allan Stevens. Viewers will also have a chance to win exciting prizes and giveaways over the course of the exhibition.
Join lively discussions on wedding trends with global and Indonesian wedding decorators, featured speakers include a number of celebrated decorators and wedding stylists:
Eka Deniartie from Stupa Caspea, Nefianto Setiono & Ery Touwani from Nefi Décor and Dina Touwani from Flora Lines, Yu Cien from Lotus Design, Alexander Gotama from LXE Moments
Wedding organisers share their experience of hosting events at Four Seasons, and how they think the future of weddings has changed. Featured speakers include:
Fenny Palijama from Kenisha WO, Emil Eriyanto from MKE WO, Abi Farman from SML Wedding Premium Events, Tiara D Josodirjo from TJ&A and Shellia Regina from Flair WO, Dhanny Iskandar from Des Iskandar Wedding, Santy Rahardja from Red WO, Bigson Allandro from BIG Enterprise, Magdalena Lolita from ByFaith Planner
There will also be an interactive session media partner with Weddingku Reza Paramita who will talk about recent wedding trends.
Join interactive sessions with photographers and videographers as they talk about recent trends and what makes a dream wedding ensemble and photoshoot. Featured speakers include:
Wedding photographers and videographers: Indra Leonardi from The Leonardi, David Soong from AXIOO, Candi Soeleman from Soe and Su
As a very special treat, viewers can also hear testimonials from some of the most glamorous weddings to take place at Four Seasons Hotel Jakarta, including actor Nikita Willy-Indra, and fashion stylist, editor and digital creator Ayla Dimitri.
Event Details
This exciting extravaganza will be hosted on Instagram LIVE from September 27-29, 2021. It will be broadcasted LIVE on @fsjakarta and @weddingku IG Live and also Soe & Su YouTube channel so no one will miss out.
To stay updated, follow @fsjakarta and @fsjakartadreams.
To know more, contact the Hotel at 021-277881188.
The Hotel also opens for public viewing during this exhibition, by appointments only. For guests who book their wedding at Four Seasons Hotel Jakarta during the virtual exhibition, there are special price offers* and prizes including a night stay in Presidential Suite.
Weddings at Four Seasons Hotel Jakarta

What makes Four Seasons Hotel Jakarta the premier wedding destination in the city?
Strategic Location Blends Convenience and Glamour - Strategically located on one of Jakarta's central roads, Jalan Gatot Subroto, Four Seasons Hotel Jakarta is a light-filled oasis of personalised luxury. With a private entrance from Widya Chandra, the Hotel offers both ease of access and glamour as a venue of choice right in the heart of the city.
Boutique Luxury Elevates High-End Weddings - Staying true to its luxurious boutique approach, the Hotel's wedding specialists and culinary experts bring a high degree of personalisation to high-end wedding experiences for celebrities, socialites, high-ranking state officials and corporate tsars. The talented team is equally at ease delivering large-scale gala celebrations and small intimate ceremonies.
Superbly Crafted Culinary Creations Impress Guests - Led by Executive Sous Chef Tri Priyanto and supported by Chef Darius Tjahja, the Four Seasons culinary team is renowned for their innovative and customisable menus, delectable flavours, and sophisticated presentation. Executive Pastry Chef Lorenzo Sollecito and his team make sure that every celebration ends on a beautifully sweet note. Under the overall guidance of Executive Chef Marco Violano, the Hotel maintains the highest standards of hygiene and ensures same-day cooking for the freshest of banqueting delights.
Lead with Care Reinforces Care and Safety - Grounded in healthcare expertise and guided by leading technologies and tools, Four Seasons Lead With Care program focuses on providing care, confidence and comfort within the new COVID-19 environment and beyond.
*Terms and conditions apply.
---
---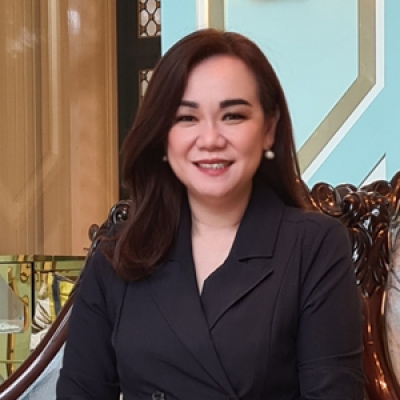 Desiree Merlina
Director of Public Relations and Marketing Communications
Jalan Jenderal Gatot Subroto Kav. 18
Jakarta, 12710
Indonesia
---
Four Seasons Hotel Jakarta
PRESS KIT

Visit Four Seasons Hotel Jakarta Website