Back
Work, Stay, Play: Rediscover Japan on Extended Business Trips with Four Seasons
Business travellers can explore the treasures of Tokyo and Kyoto with extended stays at any of three inspiring Four Seasons properties
Each Hotel also offers bespoke amenities and services to enhance productivity
May 9, 2022,
Japan has fascinated travellers for millennia, with its vibrant amalgamation of ancient tradition and modern culture. On the next planned trip to Japan, business travellers can extend their stay for pre- or post-work adventures. The twin cities of Tokyo and Kyoto have so much to offer in themselves, along with great connectivity via the iconic Shinkansen bullet train.
To make the experience even more luxurious, memorable and productive, choose to stay at one of three superb Four Seasons properties, with curated Work at Leisure programs and Hybrid Meeting offerings to enhance workday routines.
Four Seasons Hotel Tokyo at Marunouchi is an intimate urban retreat situated just steps away from Tokyo Station, while Four Seasons Hotel Tokyo at Otemachi, the brand's latest addition to its portfolio in the Land of the Rising Sun, offers a sky-high sanctuary in the core of the city's financial centre. In the ancient capital, discover Four Seasons Hotel Kyoto, an enchanting garden haven draped in history and artistry.
Tokyo: A Mesmerising Modern Metropolis
With easy access to a wide network of commuter trainlines, both Four Seasons properties offer an ideal home base to immerse in Japan's captivating capital – and beyond. Besides nearby and major tourist attractions, the knowledgeable Concierge teams can help visitors access the city's best-kept secrets and craft tailormade itineraries. Choose from myriad incredible experiences from Marunouchi and Otemachi suitable for solo business travellers.
Explore an abundance of solo dining options, ranging from tantalizing ramen shops and local izakayas to high-end teppanyaki and single-seater bars.
With 267 Michelin stars across 202 restaurants, Tokyo is undoubtedly the Michelin capital of the world. Connect with business partners or unwind after work at award-winning venues, from hidden gems to legendary establishments. Be sure to also visit Four Seasons very own SÉZANNE* and est* restaurants.
During hours of leisure, visit iconic landmarks such as the world's busiest pedestrian crossing in Shibuya, the vermillion gates at Asakusa's Sensoji temple and the 634 metre (2,080 foot) Tokyo Skytree.
Tokyo offers an exciting nightlife to rival any of the great cities of the world. Savour customized drinks at Ginza's menu-less bars, or sip creative cocktails at drinking destinations ranked among the World's 50 Best Bars. Don't forget to sample a micro-seasonal cocktail at VIRTÙ, the Paris-meets-Tokyo bar at Four Seasons Hotel Tokyo at Otemachi. For access to locals-only spots or secret speakeasys, ask the Four Seasons concierge.
World-class galleries such as Mori Art Museum and The National Museum of Western Art – designed by Le Corbusier and listed as a UNESCO World Heritage Site – are just a fraction of what the city has to offer art aficionados.
Browse homegrown designers and international labels alike in fashionable Ginza. The luxury shopping district has more flagship stores than any other city in Asia, with big-name brands including Gucci, Louis Vuitton, Chanel, Muji and Bottega Veneta operating one-of-a-kind, multi-storey stores with an overwhelming selection.
Kyoto: The City of Ten Thousand Shrines
From Tokyo, take a quick Shinkansen ride to the enigmatic ancient capital of Japan. Here, revisit both historical wonders and modern pleasures with a memorable stay at Four Seasons. Situated in the Higashiyama temple district, this urban sanctuary puts guests within easy reach of Kyoto's brightest treasures. The dedicated Concierge team opens doors to the city's most closely guarded and hard-to-access sites, along with creating seasonal tours for Spring, Autumn and Winter.
Sit in serene meditation by the gardens of Ryosoku-in Temple, the oldest Zen temple in Kyoto, located just a 20-minute walk from Four Seasons. A short meditation session provides the ideal start to the day.
Kyoto offers a multitude of breakfast options at its ever-popular coffeehouses spread across the city. Hop into any of these to breakfast like a local – or head to the pondside terrace at Four Seasons for gourmet favourites such as the truffle free-range onsen eggs.
Noryo yuka, the raised wooden platforms found at many local restaurants, offer a lovely spot for alfresco lunch in the summertime. More than 100 dining outlets can be found along the Kamo river, many of which were originally installed during the 16th century Azuchi Momoyama period.
Japan is famous for its gardens, and Kyoto is the best place in the country to experience this particular national pleasure. These intricately designed and exquisitely maintained landscape gardens are inspired by cultural and spiritual traditions going back centuries. Guests at Four Seasons enjoy unfettered access to Shakusui-en, the Hotel's very own Japanese pond garden, which dates back to the 12th century and is one of the city's only remaining gardens from the Heian period.
Dotted with charming boutiques and ateliers, the streets of Kyoto are made for souvenir shopping, from museum-worthy pieces of art to exquisite gifting options. The craftspeople at Teramachi Street offer wares such as distinctive ceramics, handcrafted washi paper, bamboo chopsticks, fine incense, and yukatas and kimonos.
Over at Nishiki Food Market, also known as the Kitchen of Kyoto, immerse in the region's intriguing food culture. The 400-year-old market boasts a wide selection of herbs, pickles, fish, vegetables, traditional cooking implements and matcha teas.
Join the celebrations with a line-up of fascinating festivals through summer and autumn. Highlights include the vibrant parade of Gion Matsuri in July, the bonfires of Gozan no Okuribi in August, and the intricate costumes of Jidai Matsuri in October.
Work at Leisure: Effortless Workdays with Four Seasons
At Four Seasons, the work routine is just as important as cultural and culinary discoveries. In this new era of travel, as the lines between business and leisure are blurred more than ever, Four Seasons continues to take the stress out of business travel with a thoughtful array of Work at Leisure amenities.
Building further on each Hotel's well-designed accommodations, robust technology and unparalleled service, Four Seasons supports guest productivity with five key offerings:
Technology. With a variety of technology offerings available on request, it is easier than ever to slip into work mode. Excellent Wi-Fi coverage and abundant bandwidth are a given, and the onsite IT team is on hand to ensure a hassle-free virtual experience.
Product and Design. The work routine is further enhanced with ergonomic desk chairs, task lamps and ring lamps to illuminate the workspace, and an adjustable screen background. Guests for whom health is a priority can also explore fitness opportunities such as Fit with Four Seasons.
Uninterrupted Privacy. A bespoke "Work at Leisure" sign is available in all guest rooms and can be placed outside the door to signal the need for privacy. Housekeeping staff will work around guest schedules to identify the best time to provide in-room services.
Food and Beverage. From afternoon energizers to evening treats, Four Seasons provides business travellers with the fuel they need through the day. Stay nourished with express snack and lunch menus.
Work Spaces. Each of the three Hotels has designated private areas where guests can work comfortably in a quiet environment. These dedicated zones come with strong Wi-Fi coverage.
Hybrid Meetings: Global Business with Four Seasons
In a world where virtual connections have become the new reality, Four Seasons has reinvented its meetings an events services with enhanced Hybrid Meeting solutions. The in-person audience can participate with any number of virtual attendees, supported by video-conferencing technology and health and safety measures.
Virtual Connections. Whether presenting a virtual keynote speech or hosting a global conference across multiple regions, Four Seasons specializes in bringing people closer at a time when it's easy to feel distant.
Turnkey Hybrid Solutions. Discover flexible, cost-effective solutions that enhance both the in-room and remote experience. Ideal for small-group, intimate meetings.
Personalized Service. A single point of contact ensures a smooth, seamless and personalized experience for guests. Allow a dedicated Four Seasons advisor to take care of all the details, big and small.
Enhanced Health and Safety. From carefully managing the flow of event attendees to creating elevated individual meal options, the brand's Lead With Care program provides care and reassurance for all Four Seasons guests within the COVID-19 environment.
Stay Longer: Business Travel Benefits by Four Seasons
For the ideal combination of work and play, take advantage of the Stay Longer special offer by Four Seasons Japan Collection. When booking a stay of two nights, enjoy a complimentary third night at the same Hotel.
---
---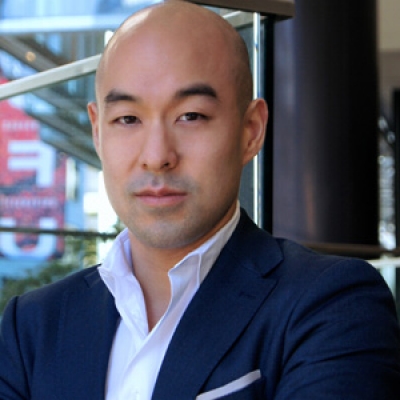 Shingo Kido
Director of Public Relations and Communications
1-2-1 Otemachi
Chiyoda-ku, Tokyo, 105-0021
Japan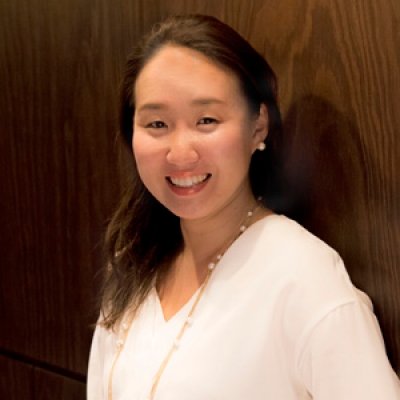 Naoko Tokunaga
Director of Public Relations and Communications
445-3, Myohoin Maekawa-cho, Higashiyama-ku
Kyoto, 605-0932
Japan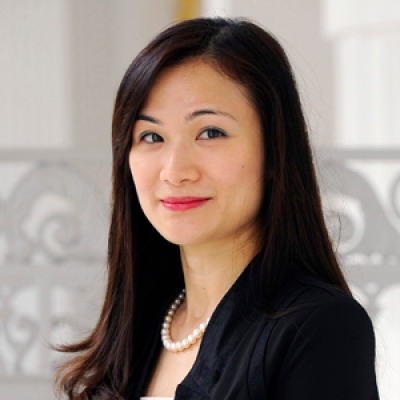 Vivian Koh
Director, Public Relations and Content, Asia-Pacific
Tourism Court, 1 Orchard Spring Lane #04-01
Singapore, 247729
Singapore
---
Four Seasons Hotel Tokyo at Otemachi
PRESS KIT

Visit Four Seasons Hotel Tokyo at Otemachi Website
Four Seasons Hotel Tokyo at Marunouchi
PRESS KIT

Visit Four Seasons Hotel Tokyo at Marunouchi Website
Four Seasons Hotel Kyoto
PRESS KIT

Visit Four Seasons Hotel Kyoto Website