Back
Renew Relationships in the Land of the Rising Sun, with Four Seasons Japan Collection
Reconnect with others in captivating settings, elevated by gracious Four Seasons hospitality
July 25, 2022,
Renew precious relationships while creating new memories together in the Land of the Rising Sun, with Four Seasons Japan Collection. From vibrant cities, both ancient and futuristic, to a vast natural canvas of mountains, forests and coasts, Japan beckons travellers to rediscover their sense of wonder and discovery in the company of loved ones.
"At Four Seasons, we have always believed life is richer when we connect with the world around us – and with each other," says Andrew De Brito, Regional Vice President. "As international travel resumes, we are excited to welcome couples, families and friends to share brand-new adventures in Japan. At the same time, guests can expect the same Four Seasons hospitality as before – warm, personable and here to make each moment memorable."
The brand offers three unique experiences in Japan. In the ancient city of Kyoto, find an enchanting garden haven draped in history and artistry. In Tokyo, two distinct properties await: a boutique urban retreat situated just steps from Tokyo Station, and a vibrant sky-high sanctuary in the financial heart of the city.
With seamless connections between Four Seasons Hotels, guests can look forward to a smooth and personalized journey. By turns dynamic, meditative, intriguing and indulgent, the Four Seasons experience reveals the authentic spirit of this multifaceted destination.
Accommodations: Tailored for Togetherness
For travellers seeking a blend of spaciousness, privacy and flexibility, Four Seasons Hotel Kyoto offers Residential Suites. Envisioned as a home away from home, each suite features generous sleeping and living areas, a fully equipped kitchen, a washer-dryer, and a private balcony with picturesque views. Some suites come with a tatami room for loved ones to dine in traditional style.
Residential Suite guests enjoy a wide array of benefits, from welcome Champagne to a dedicated Guest Experience Ambassador to tailor their stay. They also gain access to exclusive experiences such as DIY pizza night, a great bonding experience for families. Kids ages 3-8 can enjoy indoor camping with a special tent, while couples can savour Afternoon Tea in the intimacy of their suite.
At Four Seasons Hotel Tokyo at Otemachi, choose from thoughtfully designed suites and rooms that blend modern design with traditional Japanese elements. Situated on the 34th floor or higher, these sophisticated retreats are filled with natural light and look out at the beautiful Imperial Palace Gardens or iconic sights such as the Tokyo Tower and Tokyo Skytree.
The 283 square metre (3,000 square foot) Imperial Suite can be converted into a three-bedroom suite, complete with a fully equipped kitchen, eight-seater dining table and private study, while the Two-Bedroom Otemachi Suite with remarkable city views offers a residential-style oasis for up to four guests. The Panoramic Suites and Studio Rooms can also be connected to twin-bedded rooms for families and friends seeking intimate two-bedroom accommodations.
At Four Seasons Hotel Tokyo at Marunouchi, flexibility and personalization take centre-stage: a floor buyout is ideal for celebratory holidays with family and close friends. Each floor has between 11 to 15 guest rooms and suites, framed by dynamic views of Tokyo Station and the city. Up on the 6th floor, the Chairman's Suite and Three-Bedroom Deluxe Suite provide a superb venue for intimate social gatherings.
The experienced Four Seasons team at this boutique Hotel can tailor experiences to suit varying guest needs within the same party. Situated just a few minutes from Tokyo Station, the location is easily accessible for guests throughout Tokyo and Japan, as well as offering direct connections to two international airports.
Dining: Award-Winning Flavours with a View
Epicureans will find plenty on their plates at all three Hotels. Savour contemporary French cuisine shaped by the rhythms of nature and the terroir of Japan led by Chef Guillaume Bracaval at est in Otemachi, and classically rooted, regionally inspired French cuisine by Chef Daniel Calvert at SÉZANNE in Marunouchi (both 1 Michelin star restaurants), along with award-winning refined Edo-style sushi fare at Sushi Wakon in Kyoto.
Singular settings make each meal with loved ones that much more memorable. In Kyoto, meet for seasonal specialties by the award-winning Chef Ryuji Koga on the Brasserie alfresco terrace, overlooking an 800-year-old pond garden. In Otemachi, share hearty Italian delights crafted by Chef Yoshihiro Kigawa on the rooftop terrace at PIGNETO, surrounded by panoramas of the Tokyo skyline. At MAISON MARUNOUCHI, the Parisian-style bistro, enjoy lively breakfasts and relaxed brunches against a canvas of gliding Shinkansen bullet trains in Marunouchi.
The beverage experiences are no less exceptional. Drink to Kyoto's storied legacy at FUJU lounge, with a collection of fine local sakes and Champagnes. When in Tokyo, meet award-winning Head Bartender Keith Motsi at VIRTÙ in Otemachi for crafted cocktails drawn from French and Japanese tales, or share sparkling sundowners and after-work cocktails crafted by Bartender Koichi Urata at The Bar and Champagne Lounge in Marunouchi.
Experiences: Curated for Curiosity
Deepen bonds with loved ones by immersing in a new culture together. Thoughtfully designed Four Seasons cultural experiences are suitable for couples, families with older children, and groups of friends.
Explore the hidden side of Japanese heritage at Four Seasons Hotel Tokyo at Otemachi. Learn the art of incense appreciation from a Kodo master, practice ink wash painting with a celebrated artist, and experience dining in the dark guided by a renowned chef of temple cuisine. Guests at Four Seasons Hotel Tokyo at Marunouchi can choose from exciting excursions such as visiting a historical sake brewery or enjoying robatayaki barbeque at a local restaurant.
At Four Seasons Hotel Kyoto, on-site experiences are woven around the Shakusui-en pond garden. Join an authentic tea ceremony at the Sukiya-style teahouse, nestled by the shimmering waters. While partaking in mindful brewing and tasting rituals, guided by a tea master, each moment reverberates with history and heritage. The FUJU lounge, a scenic pondside venue, also hosts private wellness sessions. Gather with family here for a morning meditation, or wind down with a yoga routine at the end of the day.
Wellness: Relaxing Journeys
Spread across 10,000 square metres (108,000 square feet), THE SPA at Four Seasons Hotel Kyoto is inspired by traditional Japanese water gardens. Pure local ingredients set the stage for Kyo no Iyashi (healing, Kyoto-style), with seven treatment and wellness-technology rooms, including two VIP suites for couples. The Wellness Centre, one of the largest in the city, comes with a 20 metre (66 foot) indoor pool – perfect for swimming laps, splashing around with the kids or simply relaxing with a cocktail in hand. The 24-hour fitness centre is complemented by a whirlpool, bathing and sauna facilities.
In Otemachi, discover wellness above the clouds at the Zen-inspired SPA, panoramic indoor swimming pool and 24-hour fitness centre. The Hotel offers complimentary yoga classes for in-house guests on most Sundays, along with private Qi Gong and meditation sessions by Faraaz Tanveer, Director of Spa and Wellness.
Amid the leafy avenues of Marunouchi, Four Seasons guests can experience Japanese healing traditions through an extraordinary selection of treatments at The Spa, including seasonal rituals. Hydro-facilities include steam and sauna, jet showers and onsen (hot spring baths), while the fitness centre offers exhilarating floor-to-ceiling views of downtown Tokyo.
---
---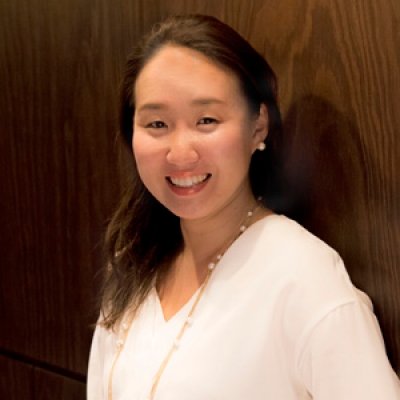 Naoko Tokunaga
Director of Public Relations, Sales and Marketing
445-3, Myohoin Maekawa-cho, Higashiyama-ku
Kyoto, 605-0932
Japan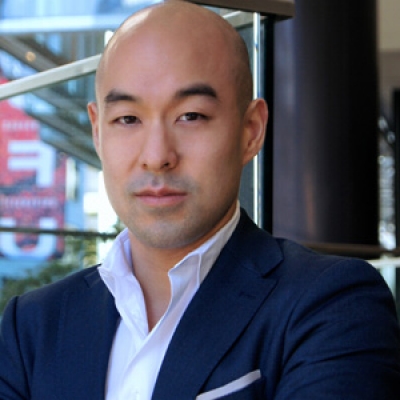 Shingo Kido
Director of Public Relations and Communications
1-2-1 Otemachi
Chiyoda-ku, Tokyo, 105-0021
Japan
---
Four Seasons Hotel Tokyo at Otemachi
PRESS KIT

Visit Four Seasons Hotel Tokyo at Otemachi Website
Four Seasons Hotel Tokyo at Marunouchi
PRESS KIT

Visit Four Seasons Hotel Tokyo at Marunouchi Website
Four Seasons Hotel Kyoto
PRESS KIT

Visit Four Seasons Hotel Kyoto Website