Back
G-Land in 45 Minutes: Asia's First Heli-Surfing Tours Launched by Tropicsurf and Four Seasons Resorts Bali
October 18, 2016,
Perfect, uncrowded waves are increasingly rare -- especially in Bali, one of the world's best surf destinations and a magnet for hundreds of thousands of surfers each year. But the launch of Asia's first Heli-Surfing tour promises the ride of a lifetime both in the air and on the waves, for the ultimate surf adventure.
Exclusively available to guests of Four Seasons Resorts Bali, helicopter day-trips to the legendary Grajagan (better known as G-Land) on neighbouring Java island are the latest in surf exploration from Tropicsurf, which offers bespoke surf tours and international coaches from its base at Four Seasons Resort Bali at Jimbaran Bay.
"Tropicsurf's mission is to maximise wave-count and wave-quality for our guests and it doesn't get much better than G-Land, one of the planet's most legendary waves," says Ross Phillips, Founder and Director of Tropicsurf. "There are also some nice spots for beginners, often with nobody else out. So whether you want to test yourself in one of the world's best breaks or simply seclude yourself from Bali to enjoy some rippable jungle perfection, one thing is certain – once you return to the comforts of your five-star resort for sunset cocktails, you and your friends will command some serious bragging rights."
The private Heli-Surfing tours provide unprecedented, fuss-free access to uncrowded waves otherwise difficult to access by land. A 45-minute flight across the strait from Bali brings guests to a landing area right in front of G-Land's waves on the edge of a national park in East Java. Pristine jungle, untouched beaches, free-roaming wildlife and ultra-fast, heart-thumping tubes are there to enjoy all-day, before the flight back to Four Seasons Jimbaran Bay in time for sunset. Tropicsurf also offers speed boat transfers to G-Land, as well as boat tours around Bali's best breaks and beginner lessons in the calm waters of Jimbaran Bay.
"Our location in Jimbaran gives surfers convenient access to Bali's best breaks, but Tropicsurf's new Heli-Surfing tours take it to the next level, giving guests the experience of a lifetime," says Uday Rao, General Manager of Four Seasons Resorts Bali. "Whether you're a surfer or spectator, G-Land is a magical place for a day-trip that is now within easy reach of Bali."
While the surfers make the most of their time in the water, non-surfers can watch the action from the pristine beaches and explore the coastline and wildlife of the national park. Or they can remain at Four Seasons Jimbaran Bay, immersed in the comfort of their newly-renovated villa and enjoying their own unique experiences such as a temple tour and blessing by the resident Mangku (Priest), culinary journey at Jimbaran Bay Cooking Academy, curative ritual at The Healing Village Spa and beachfront dining at chic Sundara -- where they can watch the waves and prepare themselves for the stories they'll hear upon the chopper's return.
Best time to go: April through November, targeting mid- to high-tides. Tropicsurf's experienced guide will advise best timing based on conditions and surf ability.
Skill level: G-Land is ultra-fast with tubing and shallow breaks, recommended for brave and skilled surfers. However, playful waves exist nearby for less confident surfers and sheltered locations offer dreamy conditions for beginners.
Maximum capacity of helicopter: 5 passengers (4 guests and 1 Tropicsurf guide).
Price: USD 10,000 including private helicopter charter from/to Bali, transport of surfboards, transfers to/from Bali's heliport, charter of a private speedboat at G-Land to access various waves, surf guide, personal coaching and water safety, and insurance. Private speed boat tours from Bali are USD 3,500 return.
How to book: Email info@Tropicsurf.net or call tel +61 7 5455 4129
About Tropicsurf
Tropicsurf is the pioneer of "luxury surfing." A holiday can be enjoyed by all members of the family with an emphasis on service, luxury, water safety and improvement. Regardless of age or ability, with Tropicsurf everybody can enjoy surfing's ultimate thrills in style, comfort and safety. Tropicsurf's starting point is to put guests into primo surf, with a preference towards un-crowded breaks where possible. But a high-class vacation should be more than just quality surf. Over the years Tropicsurf has developed its art – the art of luxury surfing. This involves a dazzling array of outstanding family friendly locations, unique and authentic experiences, expert guiding, water safety, coaching, philanthropy - all the ingredients needed for the world's ultimate surf trip.
About Air Bali
With 20 years of flying experience in Bali and a 100 percent safety record, Air Bali operates with Western Pilots and Engineers. As the only Western managed helicopter charter company in the region, it has become renowned for its dedication to safety and professionalism. The chopper is a Bell 206L3, fitted with a jet turbine engine and the most widely used helicopter in the world. To date, the 206 series has flown more than 32 million flight-hours worldwide, making it the safest single engine aircraft ever built.
---
---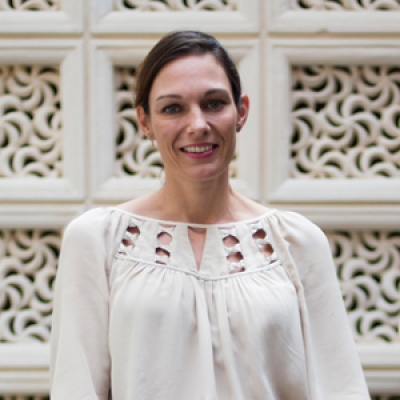 Marian Carroll
Director of Public Relations

Jimbaran, 80361
Indonesia
---
Four Seasons Resort Bali at Jimbaran Bay
PRESS KIT

Visit Four Seasons Resort Bali at Jimbaran Bay Website