Back
Authentically Bali: Iconic Four Seasons Resort Bali at Jimbaran Bay Re-Launches After Two-Year Renovation
Some things stay the same: service from seasoned staff of more than 20 years
June 21, 2017,
Bali at Jimbaran Bay, Indonesia
The global standard bearer for tropical luxury when it first opened, Four Seasons Resort Bali at Jimbaran Bay has reasserted its peerless status with the completion of a two-year renovation, launching Bali's most exclusive beachfront villas and upgrading facilities and services across the Resort.
The freshly-minted Imperial and Royal Villas complete the dramatic transformation of the Resort's entire accommodations while preserving the authentic ambience of its original Balinese village architecture. Divided into seven "village squares," each with a village chief to deliver a Four Seasons experience, 147 pool villas are cocooned within the high walls of traditional Balinese dwellings. Inside, they present a fresh, contemporary design, spacious interiors and the ultimate views across the sunset coast and curving Jimbaran Bay. Located just steps from a tranquil three-mile (4.8 kilometre) beach, the three-bedroom, two-storey Imperial Villa is the most coveted of sanctuaries featuring multi-level living spaces, residential-style kitchen and dining area, infinity pool, fitness studio and unique in-villa services such as private breakfast chef, personal trainer and yoga master, night-time spa rituals and Balinese royal banquets. The Imperial Villa's individual design also offers a stunning ocean-edge venue to host private celebrations and weddings for up to 80 people.
"Being one of the first resorts on the island, we were able to secure the best location with the combination of both cliff and beachfront land, and views across Jimbaran Bay's fishing village. It also means that we have had years of guest feedback to learn from, to perfect our offering," says General Manager Uday Rao. "Our guests told us they love the location and authentic Balinese concept, and they love the people. Those elements haven't changed and remain part of our DNA, while we have upgraded facilities and created the Imperial and Royal Villas to elevate the guest experience. We're grateful to our owners for their support and excited to share this evolution with our loyal guests and staff."
The Resort also added a new ocean-front venue for spa treatments and yoga; an artists-in-residence program for guests to learn woodcarving, weaving, painting and dance; heli-surfing, sunset cruise and water biking adventures; and unique Customised Dining concept at Sundara, the southern peninsula's hottest dining destination and beach club. These activities enhance existing programs including half-day courses at the state-of-the-art Jimbaran Bay Cooking Academy, transformative rituals at Healing Village Spa, and temple tours and offerings with the Balinese-Hindu priest.
What hasn't changed: the legendary service. Roughly 60 percent of staff have been with the property for more than 20 years, and management kept the entire team employed full-time throughout the two-year renovation. Nyoman Karsila was 22 years old when he joined as a busboy in September 1992, before the hotel's opening. Now a butler at the Residences, Karsila has made deep connections with guests – some of whom have even invited him to their homes to return the hospitality. "I've seen guests grow up from children to adults, and come back with their own children so there are three or four generations staying together," says Karsila. "I'm proud we have finished the renovation so we can take even better care of our guests – they are like our extended family."
The new beginning for the Resort coincides with new awards. Four Seasons Resorts Bali at Jimbaran Bay and the mountain retreat of Four Seasons Resort Bali at Sayan were two of just three hotels in Bali to receive the highest possible Five-Star rating in the 2017 Forbes Travel Guide, recognising "virtually flawless service and amazing facilities." In addition, Healing Village Spa at Jimbaran Bay and Sacred River Spa at Sayan received Four-Star ratings, the highest in the country. Four Seasons Jimbaran Bay was also recognised among the Best Resorts in Asia in the 2017 Condé Nast Traveler Readers' Awards. Meanwhile, Bali was voted the World's Best Destination in the 2017 TripAdvisor Travellers' Choice Awards recognising its diverse culture, landscapes, dining scene and wellness rituals.
Renovation Fast Facts:
Construction started May 2015 and finished June 2017; the Resort's entire workforce remained on a full-time basis throughout the project, with management using the opportunity to embark on an intensive retraining program
Designed by top Indonesian firm Jaya International
Design brief was to enliven and modernise the villas' Balinese aesthetic while creating flexible living spaces that maximise the ocean and sunset views
All 147 pool villas were renovated and relaunched as new products
All feature new landscaping, interiors, décor, furniture, electronics, thatch-roofing, wooden flooring and customisable Four Seasons Bed
The dramatically-transformed Deluxe and Premier categories also reflect structural expansion with 50 percent bigger bedrooms, additional indoor living rooms, bigger plunge pools with swim-up bale, and extra children's bedroom in the Family Premier Villas
The preeminent Royal and Imperial Villas feature individual designs and 180-degree panoramic views across Jimbaran Bay; the Imperial Villa also offers an ocean-edge venue to host private celebrations and weddings for up to 80 people
---
---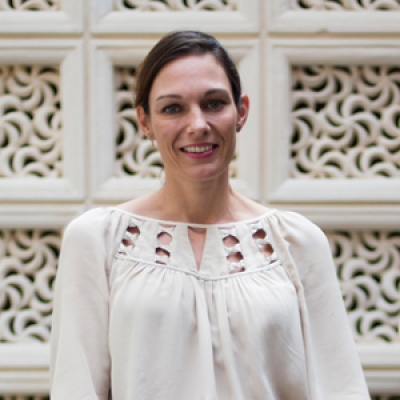 Marian Carroll
Director of Public Relations

Jimbaran, 80361
Indonesia
---
Four Seasons Resort Bali at Jimbaran Bay
PRESS KIT

Visit Four Seasons Resort Bali at Jimbaran Bay Website