Back
Sand Artist Works Against Time – and Tides – to Unveil Masterpiece at Four Seasons Resort Bali at Jimbaran Bay
Exhibition at Sundara Beach Club launches 2019 Sunburst event series
June 12, 2019,
Bali at Jimbaran Bay, Indonesia
Most artists' work outlives them, but Toshihiko Hosaka is a master of the ephemeral art space. How long his sand sculptures last is up to Mother Nature, and for his latest exhibition in Bali he faced some unique challenges.
"It's the first time I've been to Bali and the first time I've had to work this close to the water's edge," said Hosaka-sensei, who was invited to the Indonesian island by Four Seasons Resort Bali at Jimbaran Bay. "I hope this sculpture will last at least two months. It's true my art is very temporary, the biggest threats are rain and ocean tides. I used other materials like wood and clay at university, but I have been a sand artist for 22 years and love working with sand. It's a reminder to enjoy the moment and respect the beauty and power of Mother Nature. Plus, I get to work in such beautiful locations – the world is my gallery."
Hosaka-sensei travelled more than 5,500 kilometres (3,400 miles) from his native Japan and worked for five days round-the-clock (and tides) to create an original work of art using only sand, bare hands and a few sculpting tools. His three-metre-high (10 feet) Mystical Mermaid was unveiled June 9, 2019 at Sundara Beach Club as part of Sunburst 2019, a new series of events dedicated to Jimbaran's beach lifestyle.
The theme of "enjoying the moment" is at the heart of the Sunburst event series, and also aligns with the global Four Seasons brand campaign #FSTakeYourTime. "Jimbaran is Bali's historic fishing village, famous for its five kilometre (three-mile) beach, sunset seafood BBQs, spectacular sunsets and nearby surf breaks. We are blessed with the perfect playground and backdrop to create unique events that remind us all to slow down and appreciate the world around us," says Nicolas Senes, Food & Beverage Director at Four Seasons Jimbaran Bay.
As part of the sand art exhibition, Hosaka-sensei ran workshops for Four Seasons guests as well as the Kids Club staff. While Hosaka-sensei returned to Japan after completing his sculpture, his knowledge sharing enabled the Resort to add sand art classes to its complimentary Kids Club program. The next Sunburst events include a kite festival on August 25 with kite-making and kite-fighting, beach cross-fit and pool party on October 6, and SUP yoga on December 22. All events coincide with Bali's Longest Sunday Brunch, where Sundara presents an unlimited a la carte menu from 11:00 am to 5:00 pm every Sunday.
---
---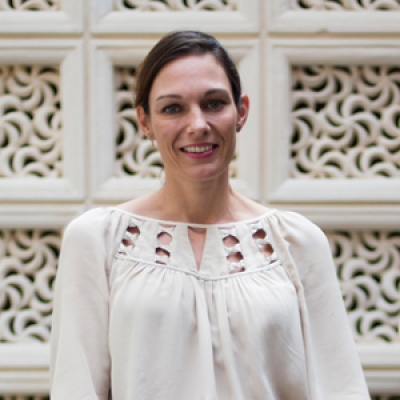 Marian Carroll
Director of Public Relations

Jimbaran, 80361
Indonesia
---
Four Seasons Resort Bali at Jimbaran Bay
PRESS KIT

Visit Four Seasons Resort Bali at Jimbaran Bay Website