Back
Energy Balancing and Teamwork at Four Seasons Resort Bali at Jimbaran Bay
Behind-the-scenes as Resort Priest and staff prepare to welcome back guests
May 11, 2020,
Bali at Jimbaran Bay, Indonesia
While hotels employ housekeepers, security guards, engineers and gardeners to protect and maintain physical assets, one resort in Bali has a full-time Hindu priest safeguarding its spiritual aura as it prepares to welcome back guests.
Ajik Ngurah – a descendent of the ancient Mengwi kingdom and a respected traditional healer – has been the full-time priest at Four Seasons Resort Bali at Jimbaran Bay since 2014, responsible for the historic ocean-front temple. Ordinarily, a typical day sees him welcoming guests with a Balinese blessing, cleansing their energy with a holy water purification ritual, conducting on-site temple tours or off-site to a 9th-century cave temple, meditating or leading a full moon ceremony for staff.
It's an essential role that underpins the traditional Balinese philosophy of Four Seasons Jimbaran Bay, according to General Manager Uday Rao. "Guests often comment on the 'unseen' energy they feel here, the peace and tranquility, the deep connection to the people and culture of Bali," says Uday. "Ajik Ngurah's role is focused on maintaining this harmony and balance between God, Man and Nature – something that is more important now than ever before."
With the island temporarily under partial lockdown amid global travel restrictions, Ajik Ngurah is working overtime making individual offerings and private ceremonies to cleanse the Resort's energy and seek protection from the gods.
"Think of the Resort temple as a sort of antenna that gets energy from the universe and distributes it evenly throughout the property," says Ajik Ngurah. "The Resort's unique location includes many smaller shrines, which in turn pass on this energy to the staff and guests on-site. Some of the shrines here are hundreds of years old and one is linked to an important temple dedicated to the protector of all spirits, so it's important to maintain the proper energy links around our Resort."
Meanwhile, the Resort's other employees are keeping it in tip-top physical shape for the return of guests. "We are taking this opportunity to upgrade and renovate, while it's also important that we maintain our facilities and systems as though we still have guests in-house," says Uday.
So what actually goes on behind-the-scenes of a Resort during lockdown? At Four Seasons Jimbaran Bay, an essential workforce remains on duty including:
Gardeners tending to the 14 hectares (35 acres) of botanical-style gardens including Jala Cooking Academy's herb and vegetable patch, and watering more than 800 flower pots in guest villas;
They are also responsible for taking care of the Resort's 160+ swimming pools and the fish ponds that are home to 300 koi fish;
Engineers ensuring utilities and systems are maintained including the on-site water recycling system, which processes grey water to supply 90,000 cubic metres (nearly 20 million gallons) of irrigation per year for the gardens, ponds and fountains;
Ongoing construction of the new Healing Village Spa, which will reopen as the island's top wellness destination with 10 all-suite treatment rooms featuring crushed crystal massage beds; the new menu will offer revolutionary treatments alongside traditional Balinese therapies, as well as Rossano Ferretti Hair Spa;
Housekeepers conducting deep cleaning of all 147 villas, the Residences and public areas;
Each villa's pool filter, hot water, air-conditioner and TV are turned on regularly to keep everything working smoothly for when guests check-in;
Security team to protect the Resort's property and staff;
Other operational team members such as chefs, food and beverage servers and spa therapists are stepping out of their usual guest service roles to support "back-of-house" colleagues with upkeep and maintenance projects; and
Reservations, public relations and sales teams assisting guests with queries and future bookings.
"I am incredibly proud of our entire team," says Uday. "Everyone is working together, helping colleagues in other departments, and showing a positive spirit in true Four Seasons style. We are living in an uncertain world, but one thing I know is that when we do reopen to guests, it will be with even bigger smiles than before."
---
---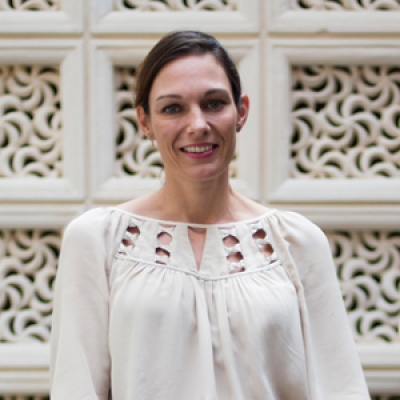 Marian Carroll
Regional Director of Public Relations and Communication

Jimbaran, 80361
Indonesia
---
Four Seasons Resort Bali at Jimbaran Bay
PRESS KIT

Visit Four Seasons Resort Bali at Jimbaran Bay Website