Back
Now Smoking: High-End BBQ Dinner Brings New Buzz to Sundara at Four Seasons Resort Bali at Jimbaran Bay
January 18, 2022,
Bali at Jimbaran Bay, Indonesia
In one of the biggest transformations in Bali's vibrant dining scene, Sundara has relaunched its dinner concept with a new high-end barbecue menu that's getting rave reviews for its unique coffee wood smokiness and melt-in-your-mouth succulence.
Inspired by the fiery sunsets and iconic beach barbecues of Jimbaran fishing village, Chef Angga Winarjaya and the team at Sundara have created a whole new concept where every dish has an element of roasting, grilling or smoking, even desserts and cocktails. Using Indonesia's only Kopa Smoke Oven – an Austrian invention fuelled by coffee wood and renowned for its precision in smoke density and temperature control – the chefs infuse meats, seafood, sweets and plant-based dishes with a perfectly balanced smoky flavour and tenderness.
It's a clever evolution of Sundara's cuisine, keeping the emphasis on premium ingredients, local sourcing of all fresh produce, and authentic Asian flavours, while replacing traditional cooking methods with a modern barbecue innovation. The a la carte menu is available nightly for dinner (tip: arrive in time to watch the sunset), and barbecue boards allow diners to enjoy the wide variety of dishes from the sea, land and field, all cooked-to-order and served family-style with gourmet sides. Regular Seafood Night theme dinners celebrate the freshest catch from Jimbaran Fish Markets just down the beach, while a smoky selection is also included with Bali's Longest Sunday Brunch, afternoon high tea, and at the bar with a new range of smoked cocktails and craft beers.
"We wanted to create the ultimate barbecue experience to match Sundara's views and ambience. We had fun with the idea of applying a technique of smoking, roasting or grilling to every dish, it encouraged us to think outside the box," says Angga, a born-and-bred Jimbaran local who grew up barbecuing his family's fresh-caught prawns and fish over coconut husks on the beach, enjoying their little slice of paradise. "Precision is essential when everything is made in-house and made-to-order; even our coffee wood-smoked Tasmanian salmon and cod are smoked minutes before being served at the table."
The seafood selection is fresh off Jimbaran's fishing boats each dawn. Highlights include grilled octopus with saffron potato, and 800 gram bamboo lobster served with Bali's favourite condiment, sambal matah. For the ultimate ocean-to-table experience, the seafood-on-ice platter is laden with Tasmanian salmon sashimi, yellowfin tuna sashimi, flower crab, clams, tiger prawns and crowned with bamboo lobster.
But a barbecue is often judged by its meat and Sundara more than delivers with umami-packed mains such as 1-kilogram 200-day grain-fed angus t-bone grilled to perfection; beef short ribs smoked slow-and-low for 12 hours and served with banana blossom salad; tandoor roasted lamb chops; smoked duck and chicken, BBQ-glazed pork ribs, and house-made pork and lamb merguez sausages, just to name a few.
When Angga says everything is house-made and smoking in some form, he's not exaggerating. The chefs even churn butter from cold-smoked cream to serve with wood-fired bread, and ferment and pickle all condiments including kimchi, mustards from seed, and an authentic barbecue sauce. Burrata salad comes with smoked tomato sorbet, while Sundara's version of caesar features cold-smoked swordfish belly instead of bacon. Beyond salads, the menu offers an inspired selection of vegetarian, vegan and gluten-free dishes, and the chefs are happy to cater for any specific dietary requirements.
Smoking is addictive when it comes time for dessert, too. Nobody shares Sundara's panna cotta with its delicate touch of smoked cream, while the profiteroles are another knock-out with smoky 72% dark chocolate and Scotch sauce.
The drinks are equally on-theme, but this should come as no surprise given head bartender Sufian Mahmoud spent five years as a firefighter in Singapore before jumping behind the bar. He works alongside the chefs in the kitchen on his signature Zero Waste and home-infused cocktails, and uses the new Kopa oven for his latest creations. These include an incredible Kelapa Negroni, aged in an old coconut whose hair has been pulled out and slow-smoked in the Kopa before being infused into the liquor. It wouldn't be a barbecue without beer and Sufian's new range of crafted draft and bottled beer is the perfect complement to the chefs' full-flavoured creations.
The menu's rustic yet sophisticated style matches the relaxed elegance of Sundara's ambience and magical sunsets, from its perch above the beach at Four Seasons Resort Bali at Jimbaran Bay. Diners can sit alongside the open kitchen and watch the chefs at work, or opt for a beachfront table and soak up the spectacular views and sound of the waves on the shore. The restaurant's two-storey design caters for all types of evenings, starting with sunset cocktails on the open-air terrace and continuing with date night or a gathering with family and friends in the chic dining room. Private dining rooms accommodate up to 20 people, and the entire mezzanine level comes with a private balcony bar for events of up to 100 people.
---
---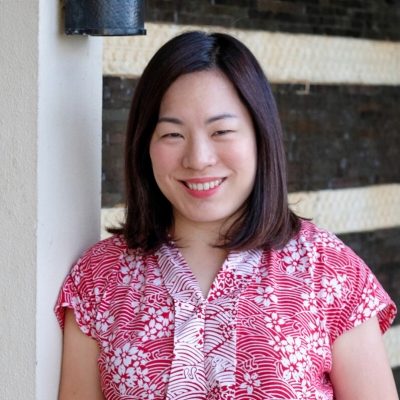 Camilla Chiam
Senior Director of Public Relations and Communications

Jimbaran, 80361
Indonesia Adrian Pardede
Assistant Director of Public Relations and Communications

Jimbaran, 80361
Indonesia
---
Four Seasons Resort Bali at Jimbaran Bay
PRESS KIT

Visit Four Seasons Resort Bali at Jimbaran Bay Website