Back
Best Times to Visit Bali for Cultural Events
A visit to Bali will almost certainly see you witness a fascinating ceremony – there are hundreds of them, varied from Jatakarma Samskara when a baby is born to Pitra Yadya, otherwise known as Ngaben for a funeral. Here are our top picks of the Balinese-Hindu ceremonies to experience at least once in a lifetime when staying at Four Seasons Resorts Bali at Jimbaran Bay and Sayan. The dates for ceremonies change each year according to the Balinese Lunar calendar; ask our Concierge for the upcoming year's schedule.
Nyepi
This might not be the vivacious celebration you would expect from a New Year as Nyepi is a day dedicated for introspection and spiritual cleansing by doing Catur Brata (no fire/light/electricity, no working, no travelling and fasting). No businesses are open, no transport is allowed on the roads (except for emergency services) and the airport and seaport even close for 24 hours. The night before is more convivial as this is when villagers take part in an island-wide parade, carrying giant papier mâché effigies of mythological monsters known as ogoh-ogoh. The parade is intended to appease evil spirits, before the following Day of Silence bores them into looking for trouble elsewhere. Guests at Four Seasons Jimbaran Bay can get a hands-on lesson in the rituals and inspiration behind ogoh-ogoh with a monster doll-making class at Ganesha Cultural Centre. Take your miniature doll home as a memorable souvenir of chasing away the demons in Bali.
Galungan and Kuningan 10-Day Festival
Galungan celebrates the victory of dharma (good) over adharma (evil) and marks the time when ancestral spirits of deceased relatives visit Earth. Villagers put on a wonderful welcome party with a feast, dancing, music and many offerings. Visitors can enjoy the colourful parade of large gebogan offerings expertly carried on women's heads as they walk to their village temple accompanied by music played by Balinese men dressed in their ceremony-best. The last day of the celebration is Kuningan, when the ancestral spirits leave Earth after the 10-day festival. During this festival, you will notice the streets lined with elegant penjor - tall, curved bamboo poles decorated with coconut leaves with an offering at their base.
Odalan
Not only humans, but temples in Bali have birthday parties too. Each village temple's anniversary is celebrated with an odalan ceremony, to invite the gods down from their realm and entertain them with a religious procession, offerings and traditional dance and music. For important temples such as Pura Besakih – Bali's Mother Temple located at the base of Mount Agung – the odalan is celebrated island-wide as it has major cultural significance to all Balinese-Hindus. Guests at Four Seasons Jimbaran Bay are welcome to join staff to celebrate the Resort temple's anniversary, with a ceremony led by our Priest Ajik Ngurah.
Purnama Day
On a full moon, the Balinese believe god descends to Earth and gives his blessings. To honour this, we make offerings, give alms, recite religious hymns, and set out on a pilgrimage to remote temples. It is also the best time for doing good deeds or religious activities, with their intentions multiplied. Religious activities on this day usually last until midnight especially the reciting of hymns, and meditation. Guests at Four Seasons Sayan can honour the positive energy of the full moon by joining our monthly Purnama Yoga class under the stars, on the riverside yoga terrace.
Balinese people also have special days dedicated to specific objects that are important to our lives. These include Tumpek Landep to honour iron/metal-based possessions such as keris sacred daggers and swords and even vehicles and electronics; Tumpek Kandang to show gratitude for the support and lifetime friendship that animals provide to humans; Tumpek Wayang to honour the wayang puppet – it is also believed that a baby born on this day has less negative characteristics!; and Tumpek Klurut to honour artistic items including musical instruments, dance costumes and masks. Our Concierges can update you on upcoming ceremonies; visitors are always welcome to join.
---
---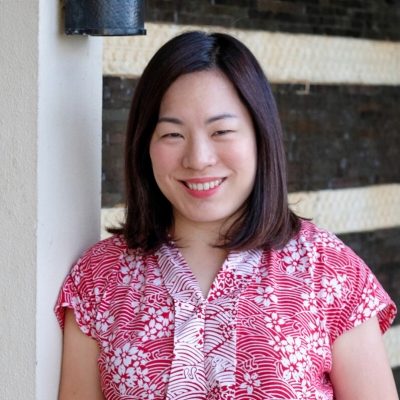 Camilla Chiam
Senior Director of Public Relations and Communications

Jimbaran, 80361
Indonesia Adrian Pardede
Assistant Director of Public Relations and Communications

Jimbaran, 80361
Indonesia
---
Four Seasons Resort Bali at Jimbaran Bay
PRESS KIT

Visit Four Seasons Resort Bali at Jimbaran Bay Website