Back
Zero Waste with All The Taste
Get your no-waste filling from Four Seasons in Bali
Bali at Jimbaran Bay, Indonesia
In celebration of Zero Waste Week, we're bringing some zesty inspiration from the kitchens at Four Seasons Resort Bali at Jimbaran Bay. Following months of perfecting our baking skills, there's always room for a new and inspired pie filling.
This recipe brings a tangy lime taste to a traditional lemon meringue. The filling uses calamansi - a popular citrus fruit in Indonesia - but if you can't find them, use key lime juice instead. Expect zero waste during creation (and consumption). At the Resort, the juice, flesh and skin of local limes are used for marmalade and curd - even the egg shells go to the garden compost.
For the full pie recipe, including the base and meringue, send a direct message to the team at Four Seasons Jimbaran Bay via Instagram @fsbali.
Calamansi / Lime Curd Pie Filling
Calamansi (or lime juice) – 40 ml
Regular lime juice – 60 ml
Sugar – 110 g
Eggs - 4
White chocolate, finely chopped – 180 g
Whisk together the calamansi (or lime) juice, regular lime juice, sugar and whole eggs.
While constantly stirring, slowly bring this mixture to boil in a small saucepan. Constantly scrape the bottom of the pan to ensure the mixture does not stick or scramble.
Once boiling, continue to cook and stir for an additional minute.
Pour mixture onto the chopped white chocolate in a heat-proof bowl. Stir to melt the chocolate and combine well.
Pass mixture through a sieve into a pre-baked tart shell, cool in the fridge to allow curd to set.
Or Make Life Easy on Yourself
Alternatively, relax and have the talented Four Seasons team serve you a slice of the finished pie. Book now and take advantage of special savings and value-added offers.
---
---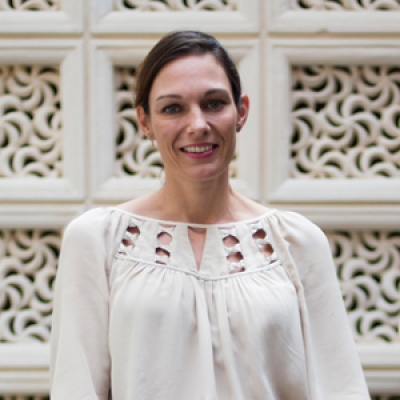 Marian Carroll
Senior Director of Public Relations

Jimbaran, 80361
Indonesia
---
Four Seasons Resort Bali at Jimbaran Bay
PRESS KIT

Visit Four Seasons Resort Bali at Jimbaran Bay Website