Back
Journaling at Home – Take Five
Sensei Guides share tips on mindfulness and rest
Hawaii, Lanai, Lodge at Koele, U.S.A.
Four Seasons Hotel Lanai at Koele, A Sensei Retreat, is an ultra all-inclusive wellness enclave on the secluded Hawaiian island of Lanai. Unmatched hospitality, reputable experts, natural beauty, luxury and choice combine to offer a completely customised experience for guests to discover their greatest well-being.
The Sensei Way is an evidence-led approach to wellbeing. Working with Dr. David Agus and renowned experts, the focus is on three practices that help each person maintain a conversation with body and mind: movement, nourishment and rest. Sensei helps align actions with intentions to uncover the daily rhythms that work for each individual. At the Retreat, guests can enjoy enriching classes, new adventures, relaxing treatments and nutritious foods along with private wellness consultations to craft a personalised itinerary for each stay and beyond as interactions allow for more meaningful recommendations for life back home.
The team at Sensei suggests that when you are at home, you focus on establishing a new routine that incorporates daily movement, nourishment and rest. The more you can do these things at the same time every day, the better it is to keep your body in balance.
One area that many say is challenging for them is rest. Effective downtime leads to greater creativity and productivity by giving the brain a chance to rest, relax and refresh its ideas. Whether it's developing an optimal sleep routine, caring for your body with a relaxing bath or just being still there are activities to centre oneself.
Meditation is one of the activities guests will often find on their itineraries, whether private sessions or classes tailored to wherever people may be on their journey, including Befriending Yourself, Freeing Yourself from Stories, Open Sky or Silent Meditation. Sensei also offers a number of introductory classes such as Getting Started with Self-Compassion, Mindfulness or Meditation.
For those at home, and perhaps new to the practice of mindfulness, journaling is a good way to engage. Keeping a journal provides an opportunity for self-reflection, tracking patterns in health, monitoring learnings and acknowledging one's feelings. Evidence indicates that the act of journaling can also contribute to improved mood, memory and perspective.
Anyone can take five minutes for a session to see where this practice leads. And to help, the team at Sensei has created a series of prompts, each of which has a purpose and is intentional to enrich each experience.
What is my intention today?
What does being well mean to you?
How can I be more present in this moment?
How do my current movement goals align with my overall wellbeing?
How do my current nourishment goals align with my overall wellbeing?
What impact would you like to have in this world?
In the Sensei Way Philosophy, there is no ultimate destination for well-being - the real world presents new opportunities and priorities for one's journey each and every day.
---
---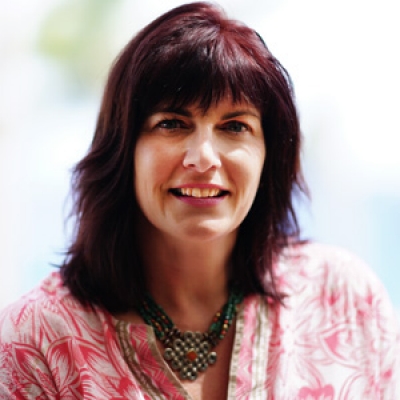 Lori Holland
Director of Public Relations
6100 Center Drive, Suite 1250
Los Angeles, CA 90045
U.S.A.
---
Four Seasons Hotel Lanai at Koele, A Sensei Retreat
PRESS KIT

Visit Four Seasons Hotel Lanai at Koele, A Sensei Retreat Website