Back
Tastes of Southern Thailand – Chef Sumalee Khunpet of Four Seasons Resort Koh Samui
The food at KOH Thai Kitchen and Bar at Four Seasons Resort Koh Samui is often a revelation, even for guests who already know and love Thai cuisine.
"The way certain dishes are prepared abroad is quite different from how we make them at home," says Executive Sous Chef Sumalee Khunpet, who heads the restaurant and is fondly known as Chef Jeab.
Even within Thailand, each region boasts its own distinctive cuisine. Koh Samui lies in the south, and its cooking reflects diverse ethnic influences – Thai, Malay, Chinese, Indian and Javanese. There's an abundant use of coconut milk and turmeric in curries, and strongly-flavoured vegetables like string beans are prized. The island's fresh produce also features prominently on the menu – from coconuts and pineapples to cashews and bird's eye chillies.
Native to the region, she got involved in the food industry very early as her family sold home-made doughnuts and coconut roll wafers for a living. Chef Jeab has spent the last 25 years mastering the art of southern Thai cooking, joining the Four Seasons family in 2008.
"At KOH, we make original southern specialties – with the spiciness adjusted according to preference, of course," smiles Chef Jeab. "Our Massaman curry is a firm favourite. Even guests coming from Bangkok ask for the recipe, because it's unlike anything they've had before." For a truly local experience, pair the curry with roti (flaky flat wheat bread, fried on a griddle) instead of rice.
For aspiring Thai cooks at home, she recommends taking back curry paste, fish sauce and shrimp paste from Koh Samui. Just these few ingredients make it possible to evoke the vibrant tastes of southern Thailand, no matter where you are.
Chef Jeab also shares two of her secret tips for extra-aromatic Thai soups: "Add the herbs only after the broth is boiling – this gives it maximum flavour. When the soup is ready, squeeze lime into it and turn off the heat immediately to retain the citrusy freshness."
We ask Chef Jeab where she gets her dose of these southern Thai favourites and here are her recommendations –
Massaman Nua - Massaman is the ultimate southern Thai comfort curry dish. Growing up, I would see my mother preparing this without a recipe – throwing seemingly random ingredients together to create this magical plate of steaming curry. The flavours and aromas coming from our kitchen was what inspired me to start cooking. We make an amazing version with slow-cooked wagyu beef cheek in a cardamon-scented sauce at KOH Thai Kitchen and Bar. But you can try an alternative at Pui Relax Restaurant in Bophut.
Larb Tuna - I'm in larb with love? In love with larb! It's a signature dish in Thailand and should be the perfect balance of spice, savoury, sweet and acidity. I do a version with fatty tuna chunks that to me is what southern Thai fine-dining should look like – extravagant and unique, but without losing the authenticity that is demanded. No other restaurant can match our use of fresh, fatty tuna. However, almost all local Thai restaurants will have a variation of it. Try the duck larb at Krok Yai in Maenam garnished with fresh Thai herbs, cracked rice, chili powder.
Tom Som Pla Taling Pling - Say this dish name three times quickly, and you would have mastered the Thai language. Well, not quite – but this dish does represent mastering the best of southern Thai ingredients combined together to create a soup that is undoubtedly a southern Thai culinary highlight. I've gone around Koh Samui looking for my favourite version of this clear fish soup with lime leaf, galangal, bimbili, lemongrass and Baan Suan Krua in Maenam comes closest to what I think is a perfect concoction of these ingredients.
Mee Kati Goong - If there was ever a dish that inspired me to become a chef, this would be this one. With a fine balance of spicy coconut and chive sauce, this delicacy with wok-fried rice vermicelli and prawns has always been my favourite. Growing up, the smoky aromas would waft into our house every afternoon, causing hunger pangs, and ultimately, the unavoidable trip down the street, clutching tightly onto twenty-baht bills! For a taste of nostalgia, I go to Khanom Jeen Pa Lek, Wat Samret, Na Muang - they make a pretty good version, bringing back my childhood memories.
---
---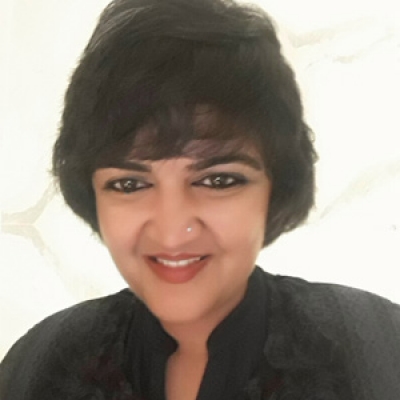 Karuna Amarnath
Senior Director of Public Relations and Communications
3/F, 159 Rajadamri Road
Bangkok, 10330
Thailand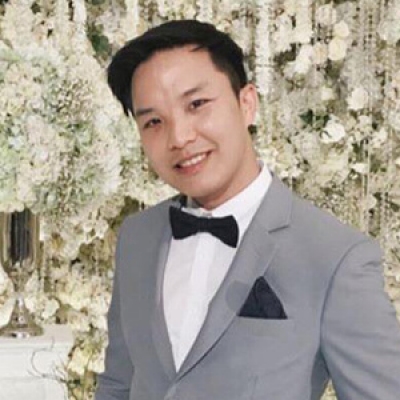 Paponpat Sapsuwan
Assistant Public Relations Manager
3/F, 159 Rajadamri Road
Bangkok, 10330
Thailand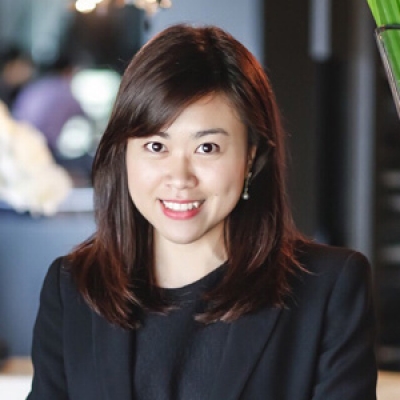 Chomploy Yavirach
Assistant Social Media Manager
3/F, 159 Rajadamri Road
Bangkok, 10330
Thailand
---
Four Seasons Resort Koh Samui, Thailand
PRESS KIT

Visit Four Seasons Resort Koh Samui, Thailand Website