Back
Ring in the New Year in Style at Four Seasons Hotel Kuwait at Burj Alshaya
Luxury property in the heart of Kuwait City invites guests to celebrate the arrival of 2019 with a range of delectable culinary offerings and exclusive wellness packages
December 4, 2018,
Four Seasons Hotel Kuwait at Burj Alshaya, the stylish property that takes hospitality to new heights in Kuwait City, invites guests to usher in the New Year with a collection of exquisite dining experiences and wellness packages. The Hotel's elegant restaurants will be the hottest places in town to gather family and friends for a delightful New Year celebration. Meanwhile, the theme of renewal associated with this special time of year is complemented by an array of exclusive Spa packages and membership offers.
Didier Jardin, General Manager, Four Seasons Hotel Kuwait at Burj Alshaya, comments: "Since our beautiful Hotel first opened its doors, our restaurants have won the hearts of culinary aficionados and firmly established themselves at the pinnacle of the local dining scene. Our New Year offerings promise an exciting celebration for all the family that will create unforgettable memories. We look forward to welcoming our guests for what is sure to be a wonderful occasion."
Experience a Rooftop New Year Celebration to Remember
The culinary teams at Four Seasons Hotel Kuwait at Burj Alshaya are pulling out all the stops to create a dazzling festive feast this New Year's Eve. Guests can enjoy a pan-Asian feast for the senses at Sintoho Restaurant, where Asian Chef de Cuisine Ronggan Xu has created a delectable five-course family style menu, buffet dessert, chocolate factory, and a unique fruit and berry garden. Looking forward to the occasion, Xu exclaimed, "Cooking is always a great show. The guests really enjoy it."
Next door in Dai Forni Restaurant, Chef de Cuisine Daniele Bartolo Polito has crafted an exceptional menu for an exceptional occasion. Diners will be treated to mouth-watering platters of sharing starters, a middle course, fish course, beef course and dessert, all of which capture the authentic flavours of Italian cuisine's rich culinary traditions.
Guests at both outlets can choose to dine on the outdoor terrace and enjoy spectacular panoramic views from the Hotel's 21st floor or opt for indoor seating for a more intimate experience. Live entertainment and special New Year-themed decorations are set to bring an exciting festive touch to both spaces, as guests count down the remaining seconds of the year in anticipation of the balloon drop that signals the arrival of 2019.
Booking is essential, with arrivals from 8:00 pm until late night. Packages start from KWD 65 per guest at Sintoho Restaurant and KWD 80 per guest at Dai Forni Restaurant, through to KWD 100 per guest at Sintoho and KWD 150 per guest at Dai Forni, which includes a guaranteed window seat, one bottle of Gold Emotion Sparkling for every two guests and selected hot and cold beverages.
Chill Out at Al Bandar Lounge
Set on the Hotel's fourth-floor terrace beside the outdoor pool, Al Bandar Lounge offers a club-like vibe ideal for a relaxed celebration. Guests can savour items from the tapas tower, grilled surf and turf, and sharing dessert platters while enjoying live entertainment. Seating is available in the comfort of the restaurant or lounge areas on a first come, first served basis for KWD 30 per person, which includes food and one drink.
Those seeking to add an extra touch of luxury to the experience can book one of Al Bandar Lounge's exclusive cabanas, which come complete with a private butler service. Each of the lavish cabanas will feature full New Year party decorations with golden balloons and an assortment of props. To round off the occasion, guests will receive a takeaway gift of 30 roses, together with a personalised menu signed by Executive Chef Sebastiano Spriveri. The cabana package is priced at KWD 150 per person, including selected hot and cold beverages, and one bottle of Gold Emotion Sparkling for every two guests. With just five cabanas available, reservations are essential.
Meanwhile, Elements Restaurant will be open for a special New Year's dinner buffet, with market-style dining options that span Arabic to Italian, Japanese and Indian flavours. Guests can enjoy live cooking stations, free-flowing speciality mocktails and soft drinks, and live entertainment from 8:00 pm. Silver packages are available at KWD 50 per guest, while the Diamond package at KWD 70 per guest includes one bottle of Gold Emotion Sparkling for every two guests and guaranteed window seats.
New Year Prize Draw
To add an extra touch of excitement, all guests will have the opportunity to enter the Hotel's New Year Prize Draw on December 31, 2018. The lucky winner of the Royal Prize will receive a one-night stay in the Royal Suite at Four Seasons Hotel Kuwait at Burj Alshaya for two. This top prize includes breakfast, dinner, a 60-minute Spa treatment, and a chauffeur-driven Bentley pick-up and drop-off service, all for two guests. The other special prize offers a two-night stay at Four Seasons Hotel Baku in Azerbaijan.
Guests also have the opportunity to win a one-night stay for two at Four Seasons Hotel Kuwait at Burj Alshaya, dinner for two in a private vabana at Al Bandar Lounge, a Friday Brunch package for two at Elements Restaurant, dinner for two at Sintoho Restaurant, and a 60-minute massage or facial at the Spa.
Welcome 2019 with the Delightful East Meets West Brunch
The festivities don't end on December 31, with special packages also available at the Hotel to mark the first day of the year. A delightful breakfast will be served at Elements Restaurant from 8:00 am to 2:00 pm for KWD 13 per person. Guests can also celebrate New Year's Day by indulging in the lavish family-friendly East Meets West Brunch at the Hotel's Sintoho and Dai Forni restaurants. The 21st-floor setting offers a captivating panoramic rooftop view of Kuwait, together with live music and delicious food to create an exceptional start to 2019. Non-morning people will appreciate the later start, from 1:00 to 4:00 pm at KWD 35 per person.
Bring the Four Seasons kitchen to Your New Year Party
Kuwait City residents who are planning a celebration in their homes or other locations beyond the Hotel can now add a luxurious touch to their special occasion by bringing the Four Seasons expert culinary team to the venue of their choice. A specially tailored menu will be crafted according to individual requirements, with luxurious tableware, silverware, glasses and utensils included as part of the package. The Hotel's kitchen team will take care of each and every detail, delivering outstanding cuisine and legendary Four Seasons hospitality, and leaving hosts free to relax, enjoy the moment and create memories to last a lifetime. To find out more or to make an enquiry, call +965 2200 6000.
New Year, New You!
New Year is traditionally seen as a time of renewal, when people make resolutions for a fresh start in the months ahead. Four Seasons Hotel Kuwait at Burj Alshaya's luxurious Spa facilities are recognised as being among the finest in the country, and the ideal place for guests who are looking to get in shape or enjoy a rejuvenating body treatment. Gift cards are also available for guests who wish to purchase a treatment as a surprise for someone special.
Guests can treat themselves to a 60-minute MCCM slimming treatment and 60-minute MCCM collagen facelift with the New Year, New You package for the special price of KWD 100. Meanwhile, the Oud and Gold package offers a relaxing 60-minute signature Oud Massage and 60-minute 24 karat gold facial for the very special price of KWD 100.
Enjoy Tasty Treats at Al Soor Lounge
During this special festive season, Al Soor Lounge will offer a wide variety of chocolate-based creations including pralines, desserts, a chocolate fountain and homemade chocolate blocks, moulded by Executive Pastry Chef Lucio Colombo. The contemporary lobby lounge will feature an exquisite afternoon tea selection accompanied by the Dammann Frères tea selection from France, which is exclusive to Four Seasons Kuwait at Burj Alshaya and available every day throughout the day.
To make a reservation, call +(965) 2200 6065 or email: reservations.kuw@fourseasons.com
---
---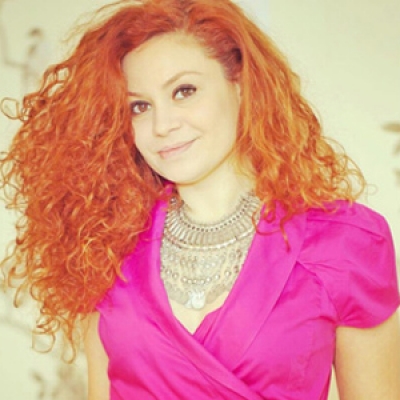 Aynur Mamedova
Director of Public Relations and Communications
Al Soor Street, Al Mirqab
Kuwait City, P.O. Box 735, Safat, 13008
Kuwait
---
Four Seasons Hotel Kuwait at Burj Alshaya
PRESS KIT

Visit Four Seasons Hotel Kuwait at Burj Alshaya Website