Back
Celebrate the Spirit of Ramadan at Four Seasons Hotel Kuwait at Burj Alshaya
From delightful Iftar and Ghabga feasts to rejuvenating Spa packages, Four Seasons Hotel Kuwait at Burj Alshaya has something for everyone during the Holy Month of Ramadan
April 11, 2018,
The Holy Month of Ramadan is a joyous time of year when families, friends and loved ones gather to celebrate and share special moments together. This Ramadan, Four Seasons Hotel Kuwait at Burj Alshaya has prepared an exclusive selection of delightful culinary experiences and spa packages for guests to enjoy together.
The Hotel's Al Bidaa Ballroom is set to be transformed into a tented Ramadan venue for the duration of the Holy Month. The Jawaher Tent will offer an authentic ambience and the finest in traditional Arabian hospitality. Join Four Seasons and experience a mouth-watering Iftar or Ghabga spread in this wonderful setting.
Experience a Ramadan Feast Like No Other in Jawaher Tent
Executive Chef Sebastiano Spriveri together with his team members from China, Egypt, India, Italy, Lebanon, Mexico and Kuwaiti Chef Zeyad Hamadah, have created a sumptuous array of dishes for the Jawaher Tent, which features an appetising buffet and live cooking stations. The talented kitchen team has assembled a delicious array of traditional Kuwaiti cuisine, including local favourites such as jareesh, harees, qabot, marqoq, tashreb and lamb machbos. Savour Turkish pide, Moroccan tagine, homemade pasta and items from the extensive international buffet selection.
Don't forget to leave room for dessert, as the buffet includes an abundance of family favourites. Still in the mood for something sweet? Be sure to take advantage of the free-flowing chocolate fountain while enjoying live entertainment from local musicians.
Iftar will be served in the inviting surroundings of the Jawaher Tent from sunset until 8:00 pm for KWD 21 per person, including beverages, Ramadan juices, water, coffee and tea.
Ghabga will be served from 9:30 pm until 1:00 am for individual bookings at KWD 18 per person, including Ramadan juices. In addition, the tent can accommodate parties of up to 600 persons for private or corporate Ghabga bookings.
For an extensive range of a la carte selections, guests are welcome to visit the Hotel's Dai Forni and Al Bandar restaurants or Al Soor Lounge. Note that Elements and Sintoho restaurants will be closed throughout the Holy Month of Ramadan; Elements will reopen the first day of Eid, and Sintoho will reopen on July 15, 2018.
Mark the Beginning of Eid al-Fitr with a Special Brunch
For a gracious end to the Holy Month, join Four Seasons for a special Eid Brunch to mark the first, second and third days of Eid at Four Seasons Hotel Kuwait at Burj Alshaya. Eid Brunch will be served from 1:00 until 4:00 pm.
Relax with a Luxurious Spa Package During the Holy Month of Ramadan
Regenerate, cleanse and boost mind and body this Ramadan with an exclusive spa package at Four Seasons Hotel Kuwait at Burj Alshaya. Unrivalled in Kuwait for luxury and cutting-edge treatments, the Spa welcomes guests to a calming cocoon graced with sensually curving walls and gentle neutral colours, where one can enjoy a series of rejuvenating therapies in the hands of highly trained experts.
Two-hour Cleansing Ritual: This treatment detoxifies the body and will leave guests feeling refreshed and rejuvenated. The ritual commences with an exfoliation treatment to renew the skin and a detoxifying wrap. This is followed by a calming massage, after which guests will receive a hair mask treatment and complimentary facial exfoliation. Book this exclusive package for just KWD 100 per person.
Two-hour Regenerating Treatment: Starting with a regenerating facial, this special treatment continues with a back and shoulder massage designed to induce total relaxation. The skilled therapist works out any remaining tension with reflexology applied to key pressure points and a paraffin treatment. A complementary back exfoliation treatment is also included as part of the package, which can be booked at KWD 120 per person.
For the Ramadan Spa schedule contact The Spa team at +965 2200 6050 or email spa.kuw@fourseasons.com
Family Getaway Offer
Throughout the Holy Month of Ramadan and during the blessed Eid al-Fitr, Four Seasons Hotel Kuwait invites guests to spend an unforgettable time at the Hotel. Take advantage of the special Family Getaway offer and enjoy 50 percent savings on a second room for kids when booking a guest room, or a complimentary Superior Room when reserving a suite. The package includes:
For stays in a guest room: receive 50 percent savings on second room of the same category for children (18 years and under)
For stays in a suite: receive one complimentary Superior Room for children (18 years and under)
Special room set-up and amenities in kids' room
To make a reservation, contact ramadanres.kuwait@fourseasons.com or call +(965) 2200 6065.
---
---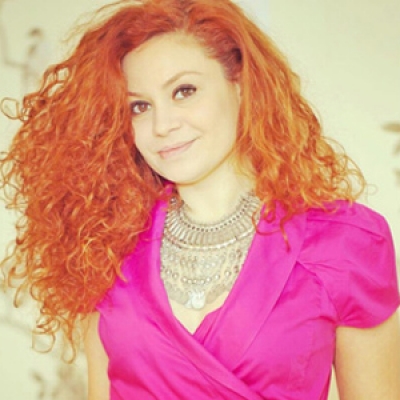 Aynur Mamedova
Director of Public Relations and Communications
Al Soor Street, Al Mirqab
Kuwait City, P.O. Box 735, Safat, 13008
Kuwait
---
Four Seasons Hotel Kuwait at Burj Alshaya
PRESS KIT

Visit Four Seasons Hotel Kuwait at Burj Alshaya Website