Back
Four Seasons Hotel Kuwait at Burj Alshaya Unveils its First Stand-Alone Restaurant, Riviera by Four Seasons
Four Seasons Hotel Kuwait at Burj Alshaya opens Riviera by Four Seasons, a Mediterranean-accented restaurant at The Gardens in the Avenues, the largest and the most-visited shopping and leisure destination in Kuwait and the region
June 26, 2019,
Four Seasons Hotel Kuwait at Burj Alshaya announces the opening this July of its first stand-alone restaurant, Riviera by Four Seasons, in The Avenues, Kuwait.
The elegant Mediterranean-inspired restaurant will bring together the sophisticated and intuitive service for which Four Seasons is world famous with fresh ingredients and flavours from around that region under the eye of Sicilian Sebastiano Spriveri, Executive Chef at Four Seasons Hotel Kuwait at Burj Alshaya.
Riviera has been designed by Shanghai-based Kokai Studios – which has already worked with Four Seasons on highly-successful projects in Kuwait and Japan – to be both intimate and convivial.
"The opening of Riviera demonstrates a commitment to expanding our presence in the Kuwait market," comments Didier Jardin, General Manager of the Four Seasons Hotel Kuwait at Burj Alshaya. "We are continuously striving to raise the bar, which we do through our personalised and attentive service. Our culinary team's creativity and hospitality have contributed to our well-deserved reputation as trendsetters."
The restaurant is set in The Gardens, a brand-new area of The Avenues, the state-of-the-art mall that is unrivalled in Kuwait and the Middle East. It is positioned away from crowds, a welcome pause in the day, creating a new sense of community where diners can catch up with friends, enjoy a casual business lunch, hear about the day's events with family or simply take time out before or after shopping.
Guests will be welcomed with a choice of indoor or outdoor seating, and an atmosphere that evokes the glamorous heydays days of Beirut, Cannes and Capri. Filippo Gabbiani, owner of Kokai Studios, acknowledges that the idea for Riviera has partly been driven by Dai Forni restaurant at Four Seasons Kuwait at Burj Alshaya.
"Dai Forni has been hugely successful," he remarks. "We wanted to create something smaller and more casual in The Avenues, but retaining all the excellence of the original."
Diners will embark on a culinary journey around the Mediterranean, with dishes from Morocco to Greece, Spain to Lebanon, France to Tunisia.
The curved walnut bar at Riviera is reminiscent of the sleek hulls of the motorboats that cruise along the shores of the south of France.
When it's time to eat, light and healthy choices such as marinated tomato with artisanal fior di latte mozzarella, olives and basil pesto or garden leaves with honey mustard dressing and parmesan crackling will be offered. Delicious pizzas will capture the essence of Italy. Corn-fed chicken tajine with preserved lemon, green olives and spiced couscous, risotto with seasonal mushrooms and parsley drizzle or traditional Valencian paella will satiate heartier appetites. Afterwards, tiramisu, dark chocolate eclairs and a range of ice cream flavours and sorbets will delight those with a sweet tooth.
"I love bringing people and cultures together through food," says Sebastiano Spriveri. "All of us here are very excited to launch Riviera, which will bring a new dining experience to a completely different level and add a dash of Mediterranean spirit to eating out in Kuwait."
---
---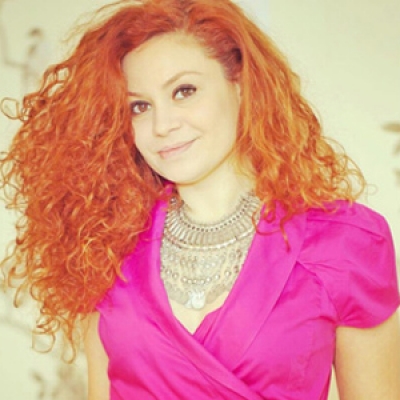 Aynur Mamedova
Director of Public Relations and Communications
Al Soor Street, Al Mirqab
Kuwait City, P.O. Box 735, Safat, 13008
Kuwait
---
Four Seasons Hotel Kuwait at Burj Alshaya
PRESS KIT

Visit Four Seasons Hotel Kuwait at Burj Alshaya Website