Back
Thierry Papillier Appointed Executive Chef at Four Seasons Hotel Kuwait at Burj Alshaya
Four Seasons veteran brings fresh energy and creative flair to culinary operations across the Hotel's celebrated restaurants and lounges
October 25, 2021,
Four Seasons Hotel Kuwait at Burj Alshaya has appointed Thierry Papillier as Executive Chef, bringing a plethora of experience and achievements from several celebrated hotels and resorts. His arrival supports the Hotel's thoughtful drive to enhance the dining experiences offered across the entire property, setting the stage for exciting new culinary events to come in the months ahead.
A French native originating from Brittany, Papillier comes to Kuwait by way of Four Seasons Resort Marrakech, with a twelve-year tenure with the world's leading hospitality company on his resume. Now the culinary custodian of the much-adorned dining hotspots of Four Seasons Hotel Kuwait, he arrives to thoughtfully elevate the dining experience across all outlets of the Hotel.
And Papillier has already got to work, making meticulous plans to rejuvenate menus with new dishes and exciting twists on established favourites. Already on the ground and having galvanised a stellar team of culinarians on property under his charge, Papillier demonstrates noticeable passion for his craft when emphasising his excitement for assuming his new position.
"I was thrilled to be given the opportunity to relocate to Kuwait because I had heard great things about the dining scene here," he explains, paying homage to the diversity and high quality of culinary experiences available in Kuwait.
More than 15 years of international experience have helped Papillier develop a level of skill in different cooking styles and concepts that his peers would find hard to match. Already demonstrating his incredible talents with an international hotel brand at 29 years of age, Papillier was then hired by Four Seasons Hotels and Resorts, making him the youngest Executive Chef across the company. This first assignment at Four Seasons Hotel Cairo at Nile Plaza did nothing to slow the pace of his career trajectory, and subsequent moves to Four Seasons Resort Mauritius at Anahita and the company's properties in Casablanca and Marrekech followed.
The unquestionable talents of Papillier are coupled with a refreshingly humble, adaptable approach and a great sense of humour, Papillier is well set to exceed the expectations of diners at Four Seasons Hotel Kuwait.
"Kuwait is blessed with an excellent collection of restaurants and while I am honoured to be a part of that community, there comes a responsibility to keep our standards high and to deliver a memorable experience for our diners, whatever the occasion," he explains.
"I am excited to be involved immediately and putting myself to work analysing every menu, identifying ways we can add new touches, special twists and surprises that can go towards making our guests' experiences with us even more memorable," explains Papillier, unveiling his keen eye for detail and an unwavering passion for delighting Four Seasons guests.
Chef Thierry brings creativity, passion, and a strong work ethic to his position at Four Seasons Hotel Kuwait at Burj Alshaya. His decision to accept the role of overseeing the dining destinations of the property, including signature restaurants Dai Forni, Sintoho and Al Bandar Restaurant and Lounge, clearly delighted General Manager Didier Jardin.
"With Thierry, we have secured the services of a vastly experienced, energetic and meticulous culinary craftsman who I am simply thrilled to have leading this wonderful kitchen team here," explains Jardin, who has been the General Manager of Four Seasons Hotel Kuwait since its celebrated opening in 2017.
Chef Thierry is showing his trademark energy already, staying dedicated to his focus upon elevating the dining experience of guests at every possible opportunity across the Hotel. Beyond this thoughtfully holistic approach, Papillier has exciting plans for dining events throughout the year that will delight the knowledgeable dining community of Kuwait City, including special truffle promotions in the Hotel's signature outlets, and a number of new additions for the exciting festive season ahead.
To make a dining reservation at Four Seasons Hotel Kuwait at Burj Alshaya call or WhatsApp 2200-6000 or email reservations.kuw@fourseasons.com.
---
---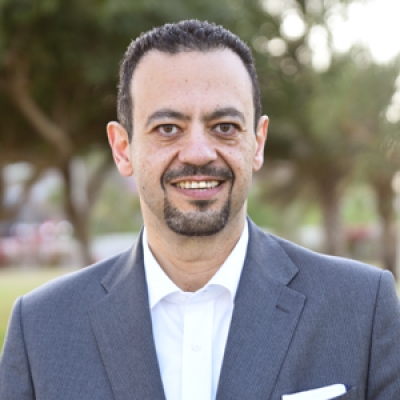 Mohamed Karara
Director of Marketing
Al Soor Street, Al Mirqab
Kuwait City, P.O. Box 735, Safat, 13008
Kuwait
---
Four Seasons Hotel Kuwait at Burj Alshaya
PRESS KIT

Visit Four Seasons Hotel Kuwait at Burj Alshaya Website