Back
Four Seasons Hotel Kuwait at Burj Alshaya in Collaboration with Al Mulla Automotive Embraces the Spirit of Ramadan with Spectacular Celebrations
Uniting exquisite cuisine, luxurious hospitality and heartfelt celebrations of togetherness, share the joys of Ramadan in spectacular Four Seasons style
March 24, 2023,
This Ramadan, Four Seasons Hotel Kuwait at Burj Alshaya welcomes guests to treasure the special traditions of the Holy Month with heart-warming celebrations designed to unite family and friends in the spirit of togetherness. Interweaving exquisite cuisine, live music, and signature Four Seasons hospitality, the inspirational event promises a spellbinding atmosphere in which to share the joys of Ramadan.
"We're honoured to welcome guests to celebrate the Holy Month of Ramadan with us here at Four Seasons Hotel Kuwait," says General Manager Martin Kipping. "Uniting exceptional experiences with luxurious hospitality and heartfelt connection, this is a moment to create cherished memories in truly unforgettable style."
Recently becoming the first ever hotel in the city to achieve a coveted Forbes Five Star rating, Four Seasons Hotel Kuwait offers a beautifully curated setting in which to celebrate. The Ramadan events take place in the opulent surrounds of the Jawaher Tent, a luxurious dining destination with seating for up to 600 guests. Created by a global team of expert interior designers, this breath-taking space showcases Arabian craftsmanship and an elegant atmosphere for a range of experiences, from premium seating in the VIP Lounge to six privately partitioned majlis areas.
During the Holy Month of Ramadan celebrations at Four Seasons Hotel Kuwait, Al Mulla Motors Company, a member of Al Mulla Group and the sole authorized distributor of Mitsubishi vehicles in Kuwait since 1972, will display the all-new Mitsubishi Outlander 2023 at the main entrance of the Hotel, giving visitors the opportunity to discover all specifications, features and performance of this luxurious car.
Al Mulla Auto Co., a member of Al Mulla Group and the sole authorized distributor of ACURA will also showcase at the same time the MDX Type S, which excels in road driving experience, and combines dazzling performance with luxury, a combination that every family desires. All fans of ACURA cars and guests of Four Seasons Hotel will have the opportunity to discover the latest vehicle available at the Hotel during the Holy Month of Ramadan.
A creative culinary adventure awaits guests as they savour the joyful tradition of breaking the fast. Lavish Iftar meals and sumptuous Ghabga spreads, prepared by Executive Chef Thierry Papillier, feature local favourite dishes of Jareesh, Harees and Machboos, alongside dazzling Asian flavours from Sintoho and mouth-watering Italian favourites from Dai Forni, as well as many traditional Middle Eastern and Arabic dishes. A delicious array of finely crafted desserts and sweet treats including a free-flowing chocolate fountain round off the gastronomic delights and all the traditional Arabic sweets, alongside an elegant Shisha area in which to relax and unwind late into the night.
Ghabga meals are accompanied by live performances from traditional musicians, offering a magical ambience and an authentic taste of Kuwait's rich culture. A dedicated Kids' Corner with a program of special activities caters to little ones until 12:00 midnight, while Gergean celebrations will also extend to the main tent for young and old to share in together.
Available for the first three days of Eid, The Sky 21 Brunch - available for lunch and dinner - unites flavours from the East and West as Sintoho and Dai Forni join hands to create a dazzling feast, complete with live music and DJ, interactive cooking stations and spectacular 21st floor views.
Extended celebrations across the rest of the Hotel include unique sweet treats in Al Soor Lounge, where sumptuous selections of dates and chocolate boxes make the perfect Ramadan gift to share with friends and family.
Iftar will be served daily from sunset until 8:30 pm, with rates starting at KWD 25 per person, including full buffet access and hot and cold beverages.
Ghabga is available from 9:30 pm until 2:00 am, including live entertainment, with rates starting at KWD 27 per person.
Children aged 6 to 11 dine for just KWD 13 during Iftar and Ghabga, while kids aged 5 and under are welcomed free of charge.
Diners who wish to entertain in their own private space can choose from special majlis or VIP Lounge packages for up to five people at a rate of KWD 150.
For bookings or more details of the Ramadan celebrations at Four Seasons Hotel Kuwait at Burj Alshaya, please contact +965 2200 6065.
---
---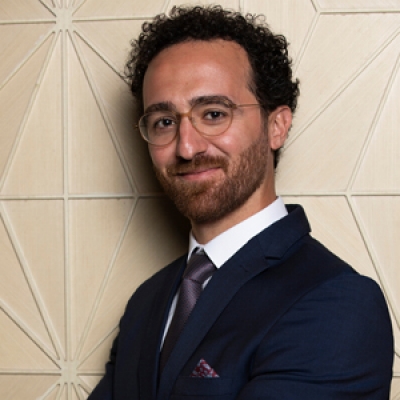 Kapriel Kalenderian
Director of PR and Marketing Communications
Al Soor Street, Al Mirqab
Kuwait City, P.O. Box 735, Safat, 13008
Kuwait
---
Four Seasons Hotel Kuwait at Burj Alshaya
PRESS KIT

Visit Four Seasons Hotel Kuwait at Burj Alshaya Website