Back
Guided Zazen (Sitting Zen Meditation) in an 800-Year-Old Pond Garden: Four Seasons Hotel Kyoto Marks Global Wellness Day in Traditional Style
May 23, 2018,
Celebrating the pursuit of healthy living, Four Seasons Hotel Kyoto will be hosting a complimentary Zen Meditation session on Global Wellness Day (GWD), June 9, 2018.
The exclusive GWD Zen Meditation session will be led by Keinin Magami, the Deputy Head Monk of Shoden-Eigen – part of the Kennin-ji Temple complex and one of Kyoto's five most important Zen temples. It will take place at 8:30 am on June 9 at the Shakusui-tei Tea House, within the Hotel's historic 800-year-old, 5-acre ikeniwa (2 hectare pond garden).
"Global Wellness Day is an incredible social movement and we are honoured to help celebrate it," comments General Manager Alex Porteous. "Kyoto is well known for its tranquillity, spirituality and social wellness principles – key attributes that define the Four Seasons Hotel Kyoto experience – so we are always delighted to engage guests and the local community in events that encourage them to focus on their happiness and wellbeing."
The GWD Meditation event also features as part of the Hotel's wider Week of Wellness, June 4-10, 2018: a program of events designed to immerse guests and the local community alike in the Japanese healing arts, including the following complimentary activities:
Chi Nei Tsang Wellness Seminar – June 4, 6, 8 from 10:00 to 10:30 am (Studio 2 at Fitness Centre)
Visiting practitioner Azusa Segawa will be introducing this internal organ therapy and Taoist healing technique, addressing such issues as: how to deal with emotional stagnation; detoxing and improving blood circulation; and self-healing through revitalising energy and strengthening the body.
Azusa will also be available for private Chi Nei Tsang treatments at the Hotel's Spa from June 4-10.
Zen Yoga Session – June 8 from 8:30 to 9:15 am (Tea House Shakusui-tei)
The Hotel's resident Yogi Ren, will guide guests through the Hotel's first ever Tea House-based yoga session: a relaxing and meditative hatha-inspired, zen flow class in one of the property's most quiet and tranquil settings, ending with Mindfulness Meditation to focus on the here and now.
Zen Meditation – June 9 from 8:30 to 9:30 am (Tea House Shakusui-tei)
A unique opportunity to learn the art of Zazen (Sitting Zen Meditation) under the guidance of Keinin Magami, the Deputy Head Monk of one of Kyoto's leading Zen temples. A hands-on session, complete with Keisaku Zen stick, experience the same techniques taught at the temple to achieve this holistic wellness posture, designed to connect us to the whole Universe. The experience is heightened by its setting in the Hotel's 800-year-old pond garden; a 5-acre (2 hectare) haven immortalised in the epic 12th century poem The Tale of Heike.
Higashiyama Jog – June 10 from 8:30 am
A guided run – accompanied by some of the Hotel's team – around the neighbourhood and the city's famous temple district for an insight into hidden Kyoto through the eyes of local residents.
All of the Hotel's scheduled Week of Wellness activities are free to guests and the local community. Early booking is recommended as places are limited. To book any of the activities, e-mail The Spa at Four Seasons Hotel Kyoto, spa.kyoto@fourseasons.com or call +81 (0)75-541-8474.
Join the Hotel's Global Wellness Day celebrations by following @FSKyoto on Instagram and Twitter and @FourSeasonsHotelKyoto on Facebook and tagging #FSWellness and #GlobalWellnessDay.
---
---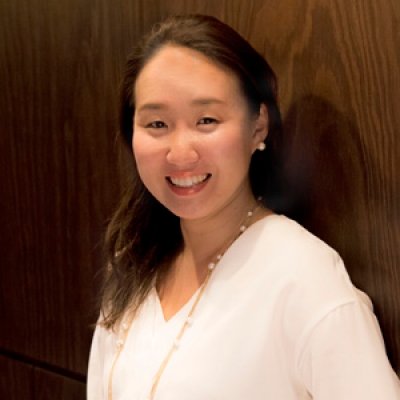 Naoko Tokunaga
Director of Public Relations and Communications
445-3, Myohoin Maekawa-cho, Higashiyama-ku
Kyoto, 605-0932
Japan
Saeko Kawamura
Digital Media and Content Manager
445-3, Myohoin Maekawa-cho, Higashiyama-ku
Kyoto, 605-0932
Japan
---
Four Seasons Hotel Kyoto
PRESS KIT

Visit Four Seasons Hotel Kyoto Website