Back
Global Wellness Day the Japanese Way at Four Seasons Hotel Kyoto
May 13, 2019,
Where better to celebrate Global Wellness Day than a country in which wellbeing pervades every element of the culture? At Four Seasons Hotel Kyoto in Japan's ancient capital of tranquillity, guests can enjoy four days of Global Wellness Day experiences inspired by traditional Japanese practices, from "forest bathing" to Zen meditation with an esteemed monk.
Even the Japanese language is rich with words and expressions for the intangible sense of beauty that arises when the human spirit and nature conjoin. "The Japanese have long celebrated an integrated approach to wellbeing, underpinned by their belief in the powerful connection between heart, mind, spirit and nature," explains General Manager, Alex Porteous. "We've spread this year's Global Wellness Day program across four days to highlight how integrating just one mindful practice into each day can bring us closer to this harmonious Japanese way."
From June 6-9 2019, guests and locals can immerse themselves in a series of four complimentary and life-affirming experiences within and around the Hotel's tranquil pond garden surrounds:
Day One (Thursday, June 6) Jogging in Higashiyama
Rise with the sun for a gentle jog in our neighbourhood Higashiyama area past ancient Kyoto's tranquil UNESCO temples and through Gion's atmospheric streets, oxygenating the body and raising the spirits.
Day Two (Friday June 7) Zen Meditation
A unique and rare opportunity to learn the art of Zazen (Sitting Zen Meditation) under the guidance of Keinin Magami, the Deputy Head Monk of one of Kyoto's leading and oldest Zen temples, Kennin-ji Temple. Following the same techniques taught at the temple, complete with Keisaku Zen stick, learn how to achieve this holistic wellness posture designed to bring connection to the whole Universe. This extraordinary hands-on session is heightened by the surrounding wonder of the Hotel's 800-year-old pond garden; a 5-acre (217,800 square foot) haven immortalised in the epic 12th-century poem, 'The Tale of Heike'.
Day Three (Satuday June 8) Zen Yoga
Get physical with Zen Yoga on the Tea House terrace amid lush greenery and rippling ponds while mastering a unique series of postures and breathing exercises designed to foster a deeper mind-body-nature connection.
Day Four (Sunday June 9) Forest Therapy
Discover the traditional Japanese practice of Shinrin Yoku or "forest therapy": an opportunity to connect mindfully with the senses and immerse in the healing power of nature. As sunlight filters through the treetops casting a dancing dappled light, the renewed sense of clarity and vitality is a wonder in itself.
These heart-lifting experiences are just a taste of Four Seasons Hotel Kyoto's comprehensive year-round wellness offering, 'Wellness by Four Seasons'. It's a property where – in keeping with "the local way" – every effort is made to connect guests to the essence of Japan through traditional ceremonies and treatments plus access to awe-inspiring UNESCO sites, ancient temples and natural wonders.
Executive Chef Nicholas Owen honours the city's renowned farmers and producers by using only the freshest, seasonal local products across all the Hotel's restaurants, while The Spa combines beneficial local ingredients with the balancing ideals of the Enso or Zen circle to offer truly memorable Kyo no Iyashi (Kyoto healing).
Then there's the chance to spend time in the Hotel's Shakusui-tei Tea House, experiencing the spiritual ritual of traditional tea ceremonies; or simply savouring the warmth of the sun or the breath of the morning air in the Hotel's ancient pond garden 'Shakusui-en' while contemplating Fuubutsushi: the feelings, scents or images that evoke memories of the coming season.
"These are awakening moments that you won't find anywhere else in the world," concludes Porteous. "We take great pride in offering visitors a rare haven to disconnect from the chaos of the modern world and heighten their sense of connection with all that makes them feel good, grounded and gratified. That to me is what wellness is all about."
Global Wellness Day Activities at Four Seasons Hotel Kyoto are complimentary for hotel guests and local visitors.
Reservations are required.
Please contact The Spa at Four Seasons Hotel Kyoto by email spa.kyo@fourseasons.com or call at +81 075-541-8288.
---
---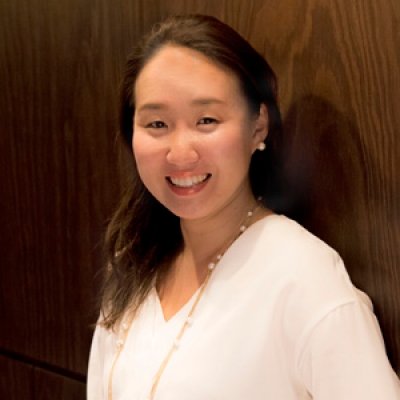 Naoko Tokunaga
Director of Public Relations and Communications
445-3, Myohoin Maekawa-cho, Higashiyama-ku
Kyoto, 605-0932
Japan
Saeko Kawamura
Digital Media and Content Manager
445-3, Myohoin Maekawa-cho, Higashiyama-ku
Kyoto, 605-0932
Japan
---
Four Seasons Hotel Kyoto
PRESS KIT

Visit Four Seasons Hotel Kyoto Website