Back
Where Good Health Comes Naturally: Introducing the New Wellbeing Program at Four Seasons Hotel Kyoto
October 7, 2020,
With global society more in tune with its wellness needs than ever before, awareness is shifting to the importance of individuals taking responsibility for their mental, physical and spiritual selves. The new Wellbeing Program at Four Seasons Hotel Kyoto has been conceived to help guests take a truly holistic approach to embodied health, inspired by traditional Japanese practices.
From Zen meditation to nourishing soul food, guests can experience all-encompassing wellness approaches across five categories - Spa; Mind, Heart and Spirit; Cuisine; Nature; Culture – delivered with purpose, poise and presence, with many of the experiences modifiable for home practice too.
Spa
One of the most spacious and well-appointed facilities in the city, with a beautiful indoor pool, whirlpool and seven treatment rooms, The Spa at Four Seasons Hotel Kyoto draws from the ancient Zen concept of Enso – the pursuit of balance and harmony. A Day of Well Feeling is a perfect one-day retreat package that invites both staying and non-staying guests to slow down and rediscover the best version of themselves through a carefully curated flow of treatments, healthy food, and access to the Hotel's fitness and spa facilities. Another unmissable highlight, the award-winning signature Spa experience, The Royal Enso, immerses guests in the elegant refinement of "Miyabi" through a stress-easing sake bath, aromatherapy massage and TATCHA facial.
Mind, Heart and Spirit
Known as the "city of a thousand temples," Kyoto is the ideal place to discover the ancient principles of Zen meditation. Through its Mind, Heart and Spirit experiences, guests at Four Seasons Hotel Kyoto can immerse themselves in the powerful calming effects of this ancient practice through private sessions in Zen Yoga and guided Zazan (Sitting Zen Meditation) within the lush greenery and rippling ponds of the Hotel's 12th century pond garden. Other energy-awakening experiences include hiking trips in beautiful local scenery, which call on the cleansing effects of fresh mountain air and the health benefits of exercise; Sunrise Energising activities from a gentle river jog to morning cycling to oxygenate the body and lift the spirits; and Onsen natural spring bathing, one of Japan's most famous purifying and healing traditions.
Cuisine
In Brasserie's Chef de Cuisine Ryuji Koga's kitchen, Kyoto's foodie scene is elevated with healthy twists and thoughtful combinations across mindfully prepared menus designed to fuel the body while promoting an internal balance with nature. Local seasonal ingredients and ancient techniques merge with the Hotel's commitment to clean culinary energy beginning with its renowned Japanese breakfasts – also served in the privacy of guest rooms or balconies – that feature traditional specialties made daily in-house such as tofu using soy milk from the mountain retreat of Kyo Miyama. Well Feeling meals are part of the healthier options offered across all Hotel menus, while traditional gratitude practices help elevate every mouthful.
Nature
From the sanctuary of its 12th century Shakusei-en pond garden, Four Seasons Hotel Kyoto immerses its guests in the healing power of nature. A colour palette unique to each season provides a calming rotation of delicate pinks, fresh greens, fiery reds and snow-kissed whites as the wheel of the year turns and imparts subtle effects on contemplative yoga and meditation sessions. Further nature-inspired delights include the traditional Japanese practice of Shinrin Yoku or "forest bathing," proven to reduce stress, strengthen the immune system, and improve cardiovascular and metabolic health.
Culture
Last but by no means least the Hotel's Wellbeing Program contains an inspiring selection of cultural experiences that open the mind, lift the spirits and ground guests in the beauty of the present moment. Hidden deep in its ancient pond garden, the Hotel's private Tea Room is an intimate enclave for up to five guests to discover Japan's most revered ancient tradition: the mindful and mesmerising art of the tea ceremony. Additional cultural insights extend beyond guided visits to the city's 17 UNESCO World Heritage Sites to rare experiences unique to Kyoto, from a captivating evening with local Geiko (Kyoto's Geishas) to intriguing "incense listening" rituals that hold centuries of legacy in the city.
Committed to bringing the very best of Japan's healing modalities and deep reverence for inner and outer wellness, the Wellbeing Program at Four Seasons Hotel Kyoto offers every guest the chance to retreat, recharge and reveal their strongest self – a timely global call-to-action in these most health-conscious of times.
For reservations, contact kyo.reservation@fourseasons.com or call +81 75-541-8288.
---
---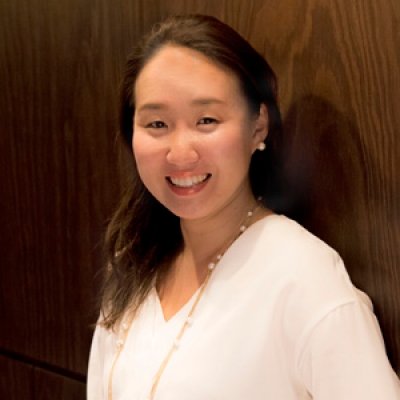 Naoko Tokunaga
Director of Public Relations and Communications
445-3, Myohoin Maekawa-cho, Higashiyama-ku
Kyoto, 605-0932
Japan
Saeko Kawamura
Digital Media and Content Manager
445-3, Myohoin Maekawa-cho, Higashiyama-ku
Kyoto, 605-0932
Japan
---
Four Seasons Hotel Kyoto
PRESS KIT

Visit Four Seasons Hotel Kyoto Website