Back
Four Seasons Hotel Kyoto Celebrates Fifth Anniversary with Exciting Offers and Signature Experiences
September 10, 2021,
Poised for its five-year anniversary on October 15, 2021, Four Seasons Hotel Kyoto ushers in a season of celebration. Discover an exciting calendar of dining experiences, wellness rituals, accommodation packages, and wedding and banquet offers.
Since opening its doors in 2016, Four Seasons Hotel Kyoto has established itself as the premier urban resort in the city. Situated in the lush district of Higashiyama, a centre of history and tourism, the Hotel has not only delighted discerning travellers from around the globe but also gained an important place in the hearts of the Kyoto community.
"We would like to sincerely thank all our guests, local residents, and partners for their patronage and support over the past five years," says General Manager Takuya Kishi. "Going forward, we will continue to strengthen our relationships with the local community and root ourselves even more deeply in the city we call home. Our aim is to be loved by all of Kyoto, while also exceeding the expectations of Four Seasons guests."
To mark this special occasion and express their gratitude, the Hotel team has curated a selection of limited-time offers.
Stay - Amazing Five Staycation
Enjoy a memorable staycation with this special package, featuring five amazing benefits. Along with daily breakfast for two, savour welcome Champagne and a seasonal set dinner at The Brasserie, a spacious setting that gazes out at Shakusui-en, the Hotel's 800-year-old pond garden. Head Chef Ryuji Koga has honed his skills at multiple starred restaurants in France and served as the first Japanese Sous Chef at Le Cinq (three Michelin stars) at Four Seasons Hotel George V, Paris.
Guests will receive a prepaid Hotel card with a preloaded value of JPY 10,000 (JPY 20,000 for Residential Suite guests). To maximise enjoyment, the offer includes complimentary valet parking and late checkout until 2:00 pm.
The Hotel's wellness facilities are ideal for relaxation, equipped with a 20 metre (65 foot) pool, whirlpool and gym. Guests can also explore the neighbourhood of Gion or Higashiyama, featuring popular attractions such as Kiyomizu-dera and Sanjusangendo.
Starts at JPY 130,000 for two guests in a room
For reservations, visit the official website or call +81 (0)75-541-8288
Reservation acceptance period: September 20 to October 31, 2021
Accommodation period: October 1, 2021 to February 28, 2022 (exclusion dates apply)
Dine - Autumn Champagne Garden
From Laurent-Perrier La Cuvee to Billecart Salmon Brut, enjoy five varieties of premium Champagne out on the picturesque terrace of The Brasserie. Soak in views of the autumn foliage in Shakusui-en, awash in a vivid palette of amber, gold and rust. One glass of Champagne is priced at JPY 3,795.
Sunset Hour brings a sparkling special offer. Pay JPY 2,530 for a glass of Champagne as well as three types of canapé plates. In the golden light of dusk, the fall scenery looks even more enchanting.
JPY 3,795 per glass
Sunset Hour: JPY 2,530 per glass, with 3 types of canapé plates
Timings: 11:00 am to 8:00 pm (Sunset Hour: 4:00 to 7:00 pm, daily)
Offer period: September 13 to November 30, 2021
Venue: Terrace seats at The Brasserie on Level 1
Spa - Morning Retreat Day Spa Package
Enjoy a heavenly day-cation in the resort-style environs of Four Seasons. Begin with a gourmet breakfast at The Brasserie, refreshed by blissful pond views, then continue the journey of rejuvenation across the Hotel's superb wellness facilities. Swim in the 20 metre (65 foot) indoor pool, soak in the whirlpool, and work up a healthy sweat at the fitness centre.
Conclude with a signature treatment at THE SPA. The Four Seasons Signature Massage is a healing recipe of massage, aromatherapy and hot stones that relieves stress, alleviates muscle tension and brings deep relaxation. This Day Spa package can be customised to each guest's personal lifestyle and preferences.
Inclusions:
Breakfast (American, Japanese or Healthy) at The Brasserie (available hours: 7:00 to 10:30 am)

Use of wellness facilities on Level B2 (available hours: 8:00 am to 1:00 pm)
Use of pool and whirlpool (60 minutes), fitness centre, hot bath/sauna, relaxation lounge
60-minute signature treatment at THE SPA (treatment start time: 12:00 noon to 1:00 pm, Four Seasons Signature Massage)
Complimentary clothing rental
Valet parking
JPY 34,661 per person
Timings: start 7:00-9:30 am, end 2:00-3:00 pm (guests can choose their preferred timings)
Offer period: September 1 to December 19, 2021
Weddings - Fabulous Five – Exclusive Benefits until October 31, 2021
Four Seasons Hotel Kyoto offers five fabulous benefits for couples who celebrate their wedding at the Hotel anytime until October 14, 2022.
Special indulgences invite the bride and groom to experience magical moments together – from welcome cocktail, to a complimentary upgrade to Suite for their one-night stay at the Hotel. Superb dining experiences also await: a special tasting menu, lunch at The Brasserie, and a first-anniversary dinner.
With the 12th century pond garden as a mesmerising backdrop, the wedding team crafts an unforgettable celebration story for each couple. From the chapel to the ballroom, the Hotel's magnificent venues combine the time-honoured elegance of Kyoto with a modern sensibility. Each detail is enhanced by impeccable Four Seasons hospitality.
Offer valid for weddings between October 15, 2021 to October 14, 2022, and for couples who apply between October 1 and October 31, 2021.
These benefits cannot be used in combination with other benefits or packages.
Meetings and Events
Easily accessible from Kyoto Station and the rest of the city, Four Seasons Hotel Kyoto provides the ideal setting for elite business meetings and splendid social gatherings.
Key offerings include a luxurious banquet room that blends tradition with modernity, world-class cuisine by experienced chefs, and the detail-oriented service that is synonymous with Four Seasons. Wrapped around lush gardens, this urban resort offers stunning views of Kyoto's seasonal landscapes.
Discover two limited-period banquet offers.
Chef's Table Package
Suitable for intimate events of more than ten guests, such as family gatherings and small-group dinners with special guests. This package includes live cooking at the show kitchen and celebration cocktails. Additionally, guests receive special gifts such as an original Four Seasons chopstick rest and a dining voucher for The Brasserie.
Inclusions:
Chef's Table set menu, with special anniversary dishes
Two hours free flow drinks (beer, white wine, red wine, whiskey, shochu, soft drink)
Two hours venue fee, basic acoustic and lighting fee
JPY 29,500 per person
Available for events of more than ten people
Offer period: September 1, 2021 to October 14, 2022
Fifth Guest Free Package
With this package, the Hotel covers the cost for every fifth guest (JPY 29,500). In other words, pay for four attendees and invite one more on the house. The offer features a special set menu, celebration cocktails, venue usage of up to five hours, a high-spec projector, and a large 200-inch screen. Available for events of 30 guests or more.
Inclusions:
Lucky Five set menu, with special anniversary dishes
Two hours free flow drinks (beer, white wine, red wine, whiskey, shochu, soft drink)
Two hours venue fee, basic acoustic and lighting fee
JPY 29,500 per person
Available for events of 30 or more people
Offer period: September 1, 2021 to October 14, 2022
Prepaid Card - Extra Credit on Top-up
Ideal as a gift for oneself or loved ones, these prepaid cards are usable across Four Seasons Hotel Kyoto. As a special offer for October 2021 only, top-ups of JPY 50,000 will receive an additional credit of JPY 10,000.
Available at the Front Desk
Offer period: October 1 to October 31, 2021
Credit is valid for one year and can be extended indefinitely by recharging before the expiry date.
Greetings from Takuya Kishi, General Manager of Four Seasons Hotel Kyoto
"As Four Seasons Hotel Kyoto celebrates five wonderful years, we would like to express our gratitude for your support and kindness. We will continue to improve and evolve, so we can deliver the best guest experience and connect visitors from around the world with Kyoto's unique heritage.
"An extra-special thank you to the local community, with whom we hope to deepen our relationships in the coming years. We are proud to call Kyoto our home, and will work hard to preserve its precious beauty.
"This is also the perfect moment to renew our commitment to the Golden Rule: to treat others as you would like to be treated. This is the motto that drives Four Seasons culture and guides our actions towards guests, team members and local communities.
"My team and I will strive to keep surpassing your expectations. Once again, thank you for your continued patronage."
For more information, call 075-541-8288. The Hotel can also be contacted via Four Seasons App.
Unless otherwise specified, the prices in this press release indicate the total amount, including consumption tax and service charge. Offer contents and timings are subject to change without notice.
---
---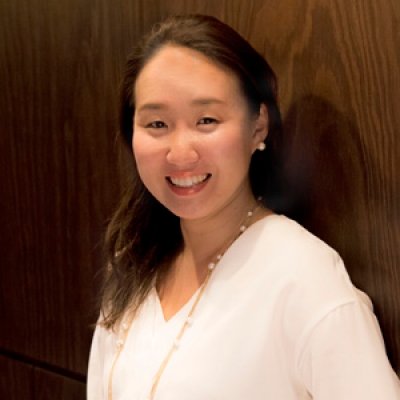 Naoko Tokunaga
Director of Public Relations and Communications
445-3, Myohoin Maekawa-cho, Higashiyama-ku
Kyoto, 605-0932
Japan
---
Four Seasons Hotel Kyoto
PRESS KIT

Visit Four Seasons Hotel Kyoto Website