Back
Welcome the Joys of Summer with a Botanical Afternoon Tea at Four Seasons Hotel Kyoto
Newly-appointed Pastry Chef Reiko Yokota combines nature, beauty and wellbeing to compose an enchanting afternoon tea experience
April 14, 2021,
After the fleeting beauty of cherry blossoms comes Kyoto's wondrous green season. Bathed in sunshine and freshened by pure breezes, the picturesque streets come alive with young leaves and sprouting buds – tiny miracles, brimming with summer warmth.
Paying homage to these seasonal joys, Four Seasons Hotel Kyoto presents a Botanical Afternoon Tea, available through June 30, 2021 and served against the backdrop of Shakusui-en, the Hotel's 800-year-old pond garden. This lush sunlit hideaway, blooming with vibrant flowers, offers a magical spot to immerse in the joys of early summer.
Recently appointed as Pastry Chef of the atmospheric urban resort, Reiko Yokota crafts a bejewelled array of sweets and savouries as her first-ever afternoon tea. A richly-layered experience unfolds, melding the vital energy of nature's gifts with a delicate feminine sensibility. From goji berries to pomegranate, prized superfoods and pure seasonal fruits find a prominent place on the menu.
"We're delighted to welcome Chef Reiko as the head of our pastry team," says General Manager Takuya Kishi. "She and her talented team have put together an extraordinary menu for afternoon tea connoisseurs. With every ingredient carefully considered and each dish impeccably prepared, this dining experience perfectly captures Kyoto's unique beauty during the early summer months."
Botanical Afternoon Tea
Discover a sensory culinary expression of summertime, woven with sun-bright flavours, vibrant hues and creative artistry. Each sweet shines like a jewel, while still retaining the natural taste of its ingredients. Along with delighting the gaze and the palate, Chef Reiko also pays close attention to the nutritional profile and wellness impact of each recipe. As she explains, "I want our guests to indulge in a delectable feast without feeling guilty."
As the first female Pastry Chef at Four Seasons Hotel Kyoto, Chef Reiko takes diners on an exceptional journey. Her feminine touch lends poetry and romance, while her focus on powerhouse ingredients promises a generous dose of wellbeing. The result: a tempting afternoon tea, packed with health and beauty benefits – "bites of nourishment, energy and renewal" in the words of Chef Reiko.
Sample distinctive desserts such as verrine of pomegranate and aloe; paprika and strawberry mousse cubes; and dates and cacao energy balls. The savoury selection includes treats such as chickpea falafel, and blancmange of soy milk and argan oil. Reinterpreting a teatime classic, Chef Reiko bakes fresh scones by combining superfoods such as hemp seeds and cranberries with coconut oil.
Bespoke Beverages
Diners can explore an impressive selection of free-flow beverages, including 19 varieties of premium German Ronnefeldt tea. Also available for the first time is an original blend, specially formulated by the tea company's master blender for Four Seasons Hotel Kyoto. Fresh-brewed artisanal coffees and indulgent Valrhona hot chocolates are also on the menu.
Dazzling Summer-scapes
Savour Chef Reiko's debut afternoon tea in the resort-style environs of Four Seasons. Meet and mingle at The Brasserie, where nine-metre (30 foot) windows bring in verdant vistas of the pond garden and an abundance of sunshine. Or reserve seats at the outdoor terrace for up-close views of the sun-dappled greenery. The elegant rituals of teatime are beautifully complemented by the garden's aristocratic past: this treasured spot once belonged to a noble Samurai, Taira no Shigemori.
April 12 (Monday) to June 30 (Wednesday), 2021
Two seatings: 12:00 noon to 2:30 pm (last order 2:00 pm); 3:00 to 5:30 pm (last order 5:00 pm)
Weekdays: JPY 4,800 per person (JPY 6,072 including service charge and taxes)
Saturdays, Sundays and holidays: JPY 5,300 per person (JPY 6,705 including service charge and taxes)
Menu inclusions: five sweets, four savouries, two scones, 29 beverages (including Ronnefeldt teas, artisanal coffees and Valrhona hot chocolate)
To reserve a table for the Botanical Afternoon Tea, contact The Brasserie at +81 75 541 8288.
---
---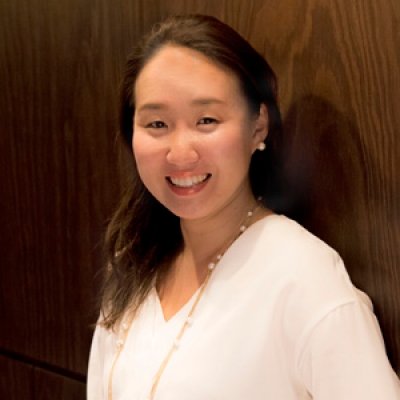 Naoko Tokunaga
Director of Public Relations and Communications
445-3, Myohoin Maekawa-cho, Higashiyama-ku
Kyoto, 605-0932
Japan
---
Four Seasons Hotel Kyoto
PRESS KIT

Visit Four Seasons Hotel Kyoto Website