Back
Unwrap Joy and Wonder with Exquisite Holiday Celebrations at Four Seasons Hotel Kyoto
Discover holiday dining, festive takeaways and seasonal offers at this winter wonderland, inspired by beloved Christmas traditions and the artistry of Kyoto
November 22, 2021,
Come December, experience festive joy in every nook and corner of Four Seasons Hotel Kyoto as holiday cheer fills the air. Marvel at a majestic six-metre (twenty foot) tall Christmas tree taking centrestage at The Brasserie, spreading merriment at the signature restaurant and throughout the picturesque property.
This urban retreat is wrapped around Shakusui-en, a historic pond garden built eight centuries ago in the ancient temple district of Higashiyama. Soak in true tranquillity and bathe in the warming rays of a Kyoto sunrise while strolling down the tree-lined pathways of the garden, as the spirit of Imperial Japan echoes all around. At night, the setting is beautifully illuminated, with captivating reflections dancing across the water. The terrace at The Brasserie and Fuju teahouse lounge offer enchanting views of the pond garden, as do the garden-view guest rooms.
This year, Four Seasons Hotel Kyoto presents a superb selection of celebration menus. Choose from an array of takeaway pastries and gift boxes as perfect complements to planned festivities for the entire holiday season.
Sip, Savour, Celebrate: Festive Gastronomy at The Brasserie
Christmas Afternoon Tea. Gather with friends and family for a special Yuletide Afternoon Tea. Designed in a range of gorgeous Christmas hues by Pastry Chef Reiko Yokota, the delicately crafted selection of sweet treats is sure to leave all senses satiated. Sample divine gift-box-shaped cubes of mousse, and fruit tarts created in the image of snow-dusted Christmas trees.
On the savoury side are four special creations by Head Chef Ryuji Koga. Enjoy a fresh take on a true Christmas staple with the Roast Chicken Burger, then relish a piquant Paprika and Framboise Mousse.
Drinks include premium teas from Ronnefeldt in Germany as well as hot chocolate made from the finest French Valrhona cocoa beans. Select from a free-flow menu of drinks over the course of the afternoon, or sip a glass of Champagne for a sparkling celebration.
This magical Afternoon Tea is also available for takeaway, arrayed on a multitiered stand and packaged in a limited-edition scarlet box. Perfect for a Christmas gathering in the comfort of one's own living room.
December 1–25, 2021
Two seatings: 12:00 noon – 2:30 pm (last order 2:00 pm), 3:00–5:30 pm (last order 5:00 pm)
Afternoon Tea: Weekdays JPY 6,705; Saturdays, Sundays and holidays JPY 7,464
With a glass of Champagne: Weekdays JPY 9,234; Saturdays, Sundays & holidays: JPY 9,993
Takeaway: JPY 10,000 per set (2 persons minimum)
Wine and Dine with Jazz. Welcome to an evening tailor made for romance. This intimate venue is warmed by a fireplace and framed by magical pond views, with mellow live jazz infusing the air with glamour.
Share an exquisite gastronomic experience together, available for three days only. Chef Ryuji Koga combines fresh local ingredients with classical European cooking techniques, amassed over a decade of experience in Michelin starred restaurants. Taste a unique blend of French and Japanese influences in the succulent Duck and Foie Gras Pie, prepared with Nanatani farm duck – "as tasty as the French Challans duck" according to Chef – and served with truffle sauce.
For a delightful sweet finish, Pastry Chef Reiko Yokota's dessert menu features indulgences such as Noel Blanche, a soft fromage-blanc mousse with herb sorbet and elderflower jelly, inspired by holly wreaths.
Wine pairings by Sommelier Tadahiro Osawa are available to complement the dinner menu. As a limited-edition holiday season bonus, sip on an exquisite Chateau Calon Segur, served from a magnum bottle.
December 23–25, 2021
5:30-9:00 pm

6-course dinner: JPY 25,300
With wine pairing option: JPY 12,650
With premium wine pairing option including Chateau Calon Segur: JPY 18,975
Yuletide Feast. Christmas lunch at The Brasserie includes two of Chef Koga's signature dishes: Terrarium, an appetiser inspired by the snowy winter landscape of Sekisuien and served in a glass, and Grilled Beef and Burrata with a side of fresh vegetables sourced directly from the local Higuchi farm. Fish aficionados can try the Sautéed Mahata Grouper Fish, served with fermented buttermilk sauce in vibrant Christmas colours.
Pastry Chef Reiko Yokota's dessert menu includes sugary delights like the gift-box-shaped Gateau Rouge, a light and flavourful berry mousse layered with citrus jelly. Wine pairings are also available: let the right glass balance each course perfectly.
Children under 12 will receive a classic Christmas gingerbread cookie as a special treat.
December 2 –25, 2021
11:30 am - 2:30 pm
Lunch: JPY 12,650
With wine pairing option: JPY 12,650
With premium wine pairing option including Chateau Calon Segur: JPY 18,975
Sugar, Spice and All Things Nice: Festive Takeaway
Bring home a slice of Four Seasons artistry with these sweet creations – the perfect centrepieces for holiday parties, festive brunches, and sit-down dinners.
Christmas Cake
Champagne Framboise Mousse. Experience an explosion of floral flavour with light-as-air champagne mousse, wrapped in rose, lychee and framboise jelly. Dressed in scarlet and white, this Christmas cake lends a gorgeous finish to any dinner party. 15 centimetres, JPY 5,500
Mandarin Orange Chocolate Mousse. Bite into sumptuous layers of Ronnefeldt tea brulee and mandarin orange jelly, ensconced inside a rich and bitter mousse cake made from the highest quality Valrhona chocolate. Chocolate stars and shiny baubles lend a festive feel. 17 centimetres, JPY 5,500
Reservation: November 20 – December 20, 2021
Pick up: December 23–25, 2021, 10:00 am - 8:00 pm
Gingerbread cookies. Feel a rush of pure Christmas-time nostalgia with just one bite of these crispy treats, replete with the aroma of seven fragrant spices. Each set includes three shapes: colourful gingerbread men, intricately decorated birds, and oh-so-winter snowflakes. Set of 3, JPY 1,500
Available December 1–25, 2021
Panettone. Discover layer upon layer of intense flavour while savouring this traditional Italian specialty, a gorgeous medley of flaky bread carefully fermented with yogurt yeast and packed with orange peel, dried fruit and raisins soaked in liqueur. JPY 700
Available December 1–25, 2021
Stollen. At Four Seasons Hotel Kyoto, Stollen is prepared in traditional German fashion, using plenty of dry fruit painstakingly marinated in spice liqueur. The result is a rich and moist sponge cake packed with festive flavour. JPY 1,800
Available December 1–25, 2021
Santa Claus Bread. These Santa-lookalike brioche breads are crafted with cookie dough and filled with indulgent Valrhona chocolate and buttercream. A joyful creation, ideal for kids. JPY 450
Limited stocks; only available December 19–25, 2021
Oven-Roasted Oyama Chicken. Based on a recipe learnt during his years in France, Chef Koga's Roasted Oyama Chicken is the ideal highlight for any holiday feast. This specialty is prepared using succulent local poultry from Oyama. Slathered with fermented butter and slow-baked in the oven, the chicken is served with sautéed seasonal vegetables, a mellow red wine sauce and a smoked honey-mustard sauce. JPY 8,500
Reservation: November 20 – December 20, 2021
Pick up: December 23–25, 2021, 10:00 am - 8:00 pm
Gifts of Joy: Luxurious Christmas Boxes
Delight friends, family and business associates with these charming Christmas selections, brimming with visual creativity and splendid flavours. The elegant blue gift boxes are decorated with signature motifs by Four Seasons Hotel Kyoto.
Trio of Christmas Treats. This classic box contains two types of pound cake: rum and chestnut flavoured marron cake, and fruitcake packed with cognac-soaked candied bits. A chocolate salami bar, bursting with marshmallows, pistachios and raspberries, completes the trio. JPY 4,800
Magical Madeleines. Inspired by her years in France, Pastry Chef Reiko Yokota combines elements of her favourite recipes in this signature creation. The luxurious Madeleine gift box is a heady blend of flavours – the aroma of charred butter, the richness of honey, and the sweetness of French brown sugar. 12 pieces, JPY 3,300
Cocktail Chocolates. Add some sparkle to the holidays with a glittering Christmas box. This sumptuous range of chocolates is bursting with classic cocktail flavours – Gimlet, Manhattan, Cosmopolitan, Cinderella and Shirley Temple. Note, some of the chocolates are made with alcohol. 5 pieces, JPY 1,950
Available December 1 – 25, 2021
New Year Traditions: Special Dining Offers
Year-End Meal: Toshikoshi Soba. Usher in 2022 with authentic local specialties, including a Tempura Platter and Warm Soba Noodles. The perfect way to warm up in the comfort of one's room, before visiting the shrines of Hatsumode as the first visit of the New Year.
December 31, 2021
Room Service only: JPY 3,428
New Year Breakfast: Osechi Box. When in Kyoto, celebrate the New Year in Kyoto style. The Osechi Ryori box features traditional dishes, served in colourful lacquerware. Savour them with White Miso Ozouni and Obukucha Tea – along with a wish for the brightest of new beginnings.
January 1, 2022
Ballroom: JPY 9,488
Room Service: JPY 10,120
All takeaway prices mentioned include 8 percent tax. All dine-in prices mentioned include 15 percent service charge and 10 percent tax. For reservations, contact the Hotel at reservations.kyo@fourseasons.com or call +81 (0)75 541 8288.
---
---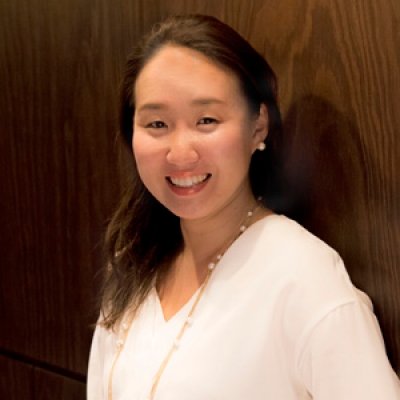 Naoko Tokunaga
Director of Public Relations and Communications
445-3, Myohoin Maekawa-cho, Higashiyama-ku
Kyoto, 605-0932
Japan
---
Four Seasons Hotel Kyoto
PRESS KIT

Visit Four Seasons Hotel Kyoto Website