Back
The Suite Life: Discover Special Benefits with Residential Suite Stays at Four Seasons Hotel Kyoto
With an array of luxurious services and a choice of immersive experiences, Residential Suite guests are all set to enjoy the very best of Kyoto
August 23, 2021,
With enhanced complimentary services and access to exclusive experiences, the Residential Suites at Four Seasons Hotel Kyoto offer the premier private retreat in town.
Be it a romantic getaway or a family staycation, here is the pinnacle of hotel-meets-home living. A host of elite benefits combine convenience with luxury, ranging from VIP check-ins to extended Spa treatments. In addition, guests can book optional experiences such as the DIY In-Suite Feast or the Geisha-Hosted Private Bar at the teahouse, Shakusui-tei, located in the garden.
An Unmatched Kyoto Hideaway
Located in the historic heart of the city, Four Seasons Hotel Kyoto offers 57 Residential Suites, wrapped around tranquil bamboo forests and Shakusui-en, a 12th century pond garden that once belonged to a noble Samurai. "We can't think of a better spot to experience the pleasures of the ancient Imperial capital," says General Manager Takuya Kishi. "Once you enter our sanctuary, you might be tempted to just stay in."
Designed to maximize kutsurogi, the Japanese art of relaxation, each Residential Suite boasts ample space to stay, play and lounge. Available in one- and two-bedroom configurations, these premium accommodations feature walkout balconies, fully-fitted kitchens and Kyoto's largest in-suite entertainment areas.
"Along with greater privacy, couples and families are seeking ever-more meaningful shared experiences," notes Kishi san. "Our Residential Suites provide an unrivalled urban resort experience, whether you're camping indoors with the kids or sharing a romantic al fresco dinner on the balcony."
Enhanced Complimentary Benefits
Each Residential Suite escape is bookended with thoughtful touches. Guests enjoy a one-time complimentary transfer from and to Kyoto Station, as well as VIP check-in and check-out in the privacy of their room.
The glamorous getaway begins in style, with a welcome glass of Champagne at The Brasserie or Fuju, both pond-side venues that gaze onto nature's seasonal splendours. With unlimited pressing services on the day of arrival, guests can slip into vacation mode instantly and effortlessly.
The privileges continue throughout the stay, with a dedicated Personal Concierge to attend to every request. The in-suite My Bar is replenished daily (excluding alcohol) and 20 complimentary minutes are added to all treatments at the award-winning Spa. A surprise wellbeing box, with curated treats from the Zen-inspired Spa, promises to make bath-time extra special.
For young guests, there is indoor camping. Kids ages 3 to 8 will receive a tent as well as an array of toys. Watch as the little ones create a fantasyland of their own – all within the safety of the suite.
Additional complimentary benefits include:
overnight valet parking service
premium Wi-Fi connection at 100 mbps supporting up to 20 devices per unit
in-room local calls
Optional Experiences
In addition to numerous complimentary benefits, guests staying in Residential Suites enjoy access to distinctive Four Seasons experiences (chargeable separately).
DIY In-Suite Feast. Rediscover the joy of cooking together with this gourmet activity. With all ingredients prepped and delivered to the private in-suite kitchen, guests can assemble and bake their very own pizza using original Four Seasons tomato sauce and superb toppings like Iberico ham, burrata cheese and truffle oil.
Each Residential Suite boasts a modern kitchen, fitted with a large fridge, oven and other culinary equipment. Guests can savour the pleasure of cooking and dining "at home," without the hassle of preparation and clean-up.
Also on the DIY menu: a garden salad with Chef's secret dressing, and a seasonal fresh fruit tart. This in-suite feast includes a delicious main course from The Brasserie – stewed beef cheek with seasonal vegetables.
Available from 12:00 noon to 6:00 pm, 2-4 guests
JPY 20,000 plus service charge and tax per person
Reservation essential: 1 week prior to the event
Cancellation policy: 100 percent charge 48 hours prior to the event
Geisha-Hosted Private Bar at the Teahouse. Immerse in Kyoto's closely-guarded cultural heritage with this customisable VIP experience, reserved for Residential Suite guests.
As professional entertainers, Geishas have specialised skills in dance, music and the art of conversation. They work and entertain at close-knit establishments called Ochaya, which are still run in a very traditional manner, based on trust and referrals. Normally, one would have to visit an Ochaya to be hosted by a Geisha – "but at Four Seasons, guests can enjoy this tailormade experience on site, at a private and historic venue," notes Kishi san.
This exclusive access is a result of the Hotel's strong relationships with local Ochaya, cultivated ever since its opening. Join a Geisha or Maiko (apprentice Geisha) for a private bar experience at Shakasui-tei, the Hotel's secret tea ceremony room overlooking the atmospheric 800-year-old pond garden.
Available from 6:00 to 10:00 pm (for 90 minutes), 2-4 guests
JPY 150,000 plus service charge and tax for 2 people; additional charge of JPY 10,000 plus service charge and tax per person
Reservation essential: 1 week prior to the event
Cancellation policy: 100 percent charge immediately
To book a Residential Suite at Four Seasons Hotel Kyoto, visit the website, contact reservations.kyo@fourseasons.com or call +81 75 541 8288.
To view the latest Residential Suite benefits, visit here.
---
---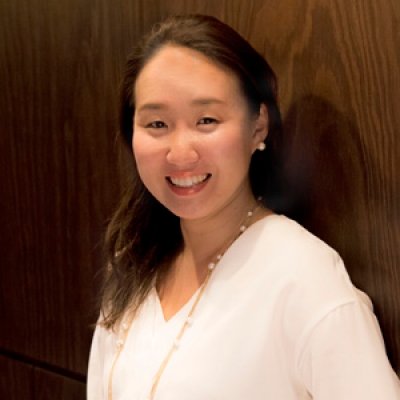 Naoko Tokunaga
Director of Public Relations and Communications
445-3, Myohoin Maekawa-cho, Higashiyama-ku
Kyoto, 605-0932
Japan
---
Four Seasons Hotel Kyoto
PRESS KIT

Visit Four Seasons Hotel Kyoto Website