Back
Sakura Celebrations: Sip, Savour and Soak in the Poetry of Cherry Blossoms at Four Seasons Hotel Kyoto
Kyoto's premium spot for sakura viewing is open once again, with a line-up of signature springtime experiences
March 30, 2021,
With the arrival of spring, Kyoto is transformed into a sakura-blooming wonderland. Pink petals dance lightly in Maruyama Park and blossoming branches form a canopy over The Philosopher's Path, inviting moments of quiet reflection and pure sensory joy.
This year, Four Seasons Hotel Kyoto celebrates Japan's favourite season once again with sakura specials through Sunday, April 11, 2021 – this brief period of time when the blooms are at their most beautiful. Paying homage to the fleeting floral magic, the imaginative culinary team presents sakura-inspired afternoon tea, takeaway sweets, set lunch and cocktails.
"The dining experiences at our Hotel reflect the authentic spirit of cherry blossom season," says General Manager Takuya Kishi, noting the timeless setting, immersive menus and always-gracious Four Seasons service. "Together, these elements create the ideal state of being for hanami, the traditional Japanese custom of viewing and appreciating sakura."
Mingle and dine at The Brasserie, where nine-metre (30 foot) windows bring in views of delicate cherry blossoms that cascade overhead and below. The Hotel's 800-year-old pond garden, Shakusui-en, is home to 22 sakura trees, offering tranquil hanami experiences that are far removed from the city's crowded temples and shrines. This hidden spot comes with an aristocratic past: it once belonged to a noble Samurai, Taira no Shigemori. With signature events such as afternoon tea with a glass of Champagne in a private dome, Four Seasons Hotel Kyoto is the perfect venue to enjoy the abundant gifts of springtime with family and friends.
Sakura Afternoon Tea. Discover a sublime seasonal afternoon tea, beloved by local residents and travellers alike. This hallmark Kyoto event brims with the enchantment of cherry blossoms in deliciously edible form – from sakura pain de gênes, to sakura shrimp jelly and spring vegetables.
Five signature sweets showcase a skilful blend of Western confectionary and Japanese tradition, devised by the Four Seasons pastry team. Chef Ryuji Koga of The Brasserie crafts a selection of savouries with the finest spring flavours and ingredients. This year's beverage menu is better than ever: choose from 19 varieties of premium Ronnefeldt tea, including a newly-minted original blend created especially for Four Seasons Hotel Kyoto. Fresh-brewed artisanal coffees and indulgent Valrhona hot chocolates are also on the menu.
Add an extra sparkle to the celebration with the Premium Afternoon Tea, hosted in a gleaming glass dome that gazes out at blushing sakura trees. As guests sip a glass of Champagne with loved ones in a private yet picturesque bubble, raise a toast to the unmatched pleasures of hanami.
12:00 noon to 2:30 pm (last order 2:00 pm); 3:00 to 5:30 pm (last order 5:00 pm)
Weekdays: JPY 4,800 per person; Saturdays, Sundays and holidays: JPY 5,300 per person
Premium Afternoon Tea with dome charter and one glass of champagne: JPY 10,000 per person
Menu inclusions: five sweets, four savouries, two scones, 29 beverages (including Ronnefeldt teas, artisanal coffees and Valrhona hot chocolate)
Takeaway Sweets and Gift Boxes. Elevate celebrations at home with seasonally-inspired cakes and desserts, curated by Four Seasons. These limited-edition items are available only during spring, including sakura raspberry verrine as well as pound cakes, meringues and croissants infused with the essence of cherry blossoms. For presents or souvenirs, look no further: the Hotel's gorgeous gift boxes feature a handpicked assortment of delectable sweets.
Takeaway
Sakura Raspberry Verrine, JPY 900: A refreshing glass dessert of sweet and sour raspberry sauce and cherry jelly in a salted cherry mousse. The surface is decorated with sakura motifs, drawn in chocolate.
Sakura Roll Cake, JPY 900: A roll cake with cherry cream and Kanoko beans, wrapped in a cherry sponge cake for a Japanese touch. Accents of fresh cream and cherry blossoms reflect the softness of spring.
Sakura Cake, JPY 1,000: A seasonal pound cake marbled with colourful cherry and matcha dough, baked with a generous sprinkling of Kanoko beans.
Sakura Meringue, JPY 500 yen: A light meringue with a hint of salted freeze-dried cherry blossoms.
Sakura Cookies, JPY 500: Fragrant pink-hued cookies that look and taste like spring. The rich cookie dough is made from cane sugar mixed with salted cherry blossoms and leaves.
Sakura Strawberry Croissants, JPY 450: Heavenly croissants filled with strawberries and cherry-flavoured almond cream.
Gifts
Sakura Gift Box, JPY 2,800: A limited-time gift set featuring a trio of premier Four Seasons baked treats: sakura pound cake, yuzu weekend and sakura cookies.
Assorted Spring Gift Box, JPY 2,800: A superb mix of different flavours. This gift box includes three types of cookies (matcha, vanilla and sakura) along with two types of meringue (strawberry and sakura).
Available at The Brasserie
Prices mentioned above are for takeaway, including taxes.
Sakura Lunch. Famed for its artful culinary presentation, The Brasserie offers an inspiring new menu with every changing season. Designed for gourmands, Chef Takashi Koga's five-course Sakura Lunch shines with the budding glories of springtime. Savour a line-up of edible artworks crafted with seasonal Japanese ingredients – from firefly squid risotto, to sakura shrimp quenelle with spring cabbage.
The masterpiece of this epicurean art gallery is the "Sakura Terrarium'," a dish that engages and delights all five senses. Inspired by Kyoto's natural beauty and the Hotel's very own Shakusui-en, Chef Koga composes a miniature garden in a glass, delicately combining different colours, textures, aromas and tastes. Featuring elements such as lightly-smoked cherry salmon tartare, spring vegetable jelly, smooth mousse and cherry crumble, this luxuriant edible landscape perfectly captures the fairy-tale feeling of springtime.
11:30 am to 2:30 pm

JPY 6,800 per person
Menu inclusions: appetiser (Sakura Terrarium), risotto, fish, main, dessert, coffee/tea
Sakura cocktails. Taste the whimsical flavours of spring with two blush-hued cocktails, mixed up in honour of cherry blossom season. Guests can sip these signature drinks at the lounge area in The Brasserie, warmed by a cosy fireplace, or in the privacy and comfort of their own room.
Spring Sprout. Gin and cherry blossom liqueur come together to evoke the flowering buds of sakura.
Sweet Blossom. Infused with the sweet, mellow scent of cherry blossoms, this fragrant drink is made with Kyoto Fushimi sake, cherry liqueur and mascarpone cheese.
11:30 am to 9:00 pm

JPY 2,600 per cocktail
To book a sakura celebration, contact The Brasserie at +81 75 541 8288. All sakura dining offers are available from March 15 to April 11, 2021. Prices are subject to 15 percent service charge and 10 percent consumption tax.
---
---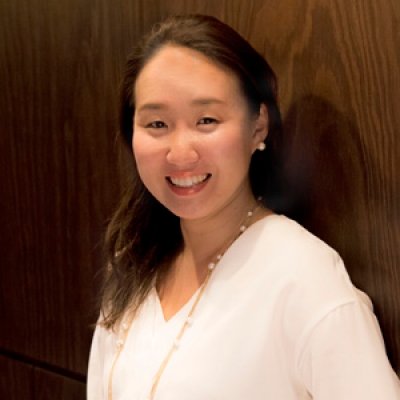 Naoko Tokunaga
Director of Public Relations and Communications
445-3, Myohoin Maekawa-cho, Higashiyama-ku
Kyoto, 605-0932
Japan
---
Four Seasons Hotel Kyoto
PRESS KIT

Visit Four Seasons Hotel Kyoto Website