Back
Four Seasons Hotel Kyoto Celebrates Global Wellness Day with a Locally Inspired Expression of This Year's "Dance Magenta" Theme
Reimagining wellness with a remarkable dance performance by a Maiko
May 23, 2023,
On June 10, 2023, Four Seasons Hotel Kyoto invites guests to celebrate Global Wellness Day with a locally inspired wellness experience, reflecting this year's theme — "Dance Magenta."
Embodying the joy of expressing our identity through dance, Dance Magenta encourages people to dance with their body, their thoughts and life itself. Interpreting this theme through the lens of Kyoto's rich heritage, Four Seasons Hotel Kyoto will host a dance performance by a Maiko on Global Wellness Day.
"We consider wellness to be any experience that leads to a better life through personal growth," says General Manager Fanny Guibouret. "We hope the Maiko's beautiful dance inspires guests to discover a healthier, richer lifestyle that incorporates multiple dimensions of wellness."
As the Maiko moves through her graceful, flowing dance, the audience will have the opportunity to contemplate the true meaning of wellness. They will also be able to observe time-honoured Kyoto craftsmanship — from the Maiko's magnificent kimono, to the intricate ornaments in her hair. As keepers of time-honoured dance and music traditions, Geiko and Maiko hold a highly esteemed position in Kyoto society.
The Global Wellness Day Maiko Dance will be held on June 10 (Saturday) from 5:30 to 5:40 pm at the 3rd floor lobby of Four Seasons Hotel Kyoto. Reservations are not required, as this performance is open to everyone. For more information, call THE SPA at 075-541-8474.
Led by the slogan "one day can change your whole life," Global Wellness Day has become an international phenomenon. Since 2016, Four Seasons Hotel Kyoto has marked this special day with thoughtful experiences, designed to create awareness around wellness and rethink the idea of a healthy lifestyle.

Urban Wellness Retreat
Situated in the tranquil Higashiyama district, lined with temples and shrines, Four Seasons Hotel Kyoto offers an intimate wellness retreat infused with the spirit of Japan. Walk down a bamboo-lined pathway, bathed in dappled sunlight, to arrive at this luxurious urban resort, where timeless tradition meets a modern sensibility.
At the heart of the Hotel is Shakusui-en, an 800-year-old Japanese pond garden, inviting wellness-seekers to immerse in the beauty of nature and artistry. With every changing season, the landscape brings forth new wonders — cherry blossoms in spring, lush greenery in summer, and vibrant foliage in autumn.
Kyo no Iyashi (Kyoto Healing)
Inspired by Shakusui-en and the concept of Enso (the Zen circle), THE SPA invites guests to experience Kyo no Iyashi (Kyoto healing). Discover revitalizing treatments and ceremonial rituals, crafted with the finest locally sourced ingredients. THE SPA houses seven treatment rooms, including two VIP couple's suites.
The Wellness Centre, one of the largest in Kyoto, offers a full range of wellness services over two floors, including a 20-metre (66 foot) indoor pool and a 24-hour fitness centre, complemented by whirlpool, bathing and sauna facilities.
---
---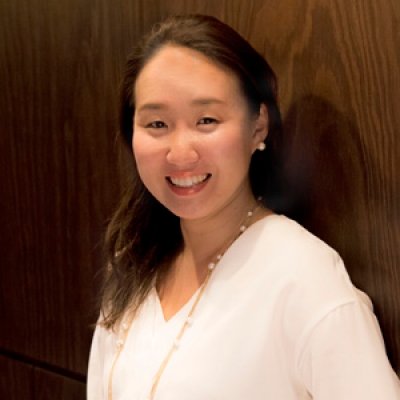 Naoko Tokunaga
Director of Public Relations, Sales and Marketing
445-3, Myohoin Maekawa-cho, Higashiyama-ku
Kyoto, 605-0932
Japan
Shiho Kawanobe
Public Relations and Communications Coordinator
445-3, Myohoin Maekawa-cho, Higashiyama-ku
Kyoto, 605-0932
Japan
---
Four Seasons Hotel Kyoto
PRESS KIT

Visit Four Seasons Hotel Kyoto Website