Back
Discover An Authentic Japanese Breakfast at Brasserie, Four Seasons Hotel Kyoto
Featuring a health-boosting combination of power-packed protein, rice and flavourful fermented foods, Japanese breakfasts have the perfect blend of ingredients to energise you until lunchtime. Here at Four Seasons Hotel Kyoto, Executive Chef Nicholas Owen invites you to engage all five senses in a culinary experience as you start your day the Japanese way.
One of the world's healthiest diets
With its high temperatures and humidity, Japan is the perfect environment for growing rice, while its waterlocked location ensures the freshest of fish. These two staples – combined with gut-friendly fermented foods, handcrafted tofu and a rich variety of land and sea vegetables – make the Japanese diet one of the healthiest on the planet. At Four Seasons Hotel Kyoto we pride ourselves on sourcing the freshest local ingredients, from Kyoto's famous Kyo (Kyoto) Yasai (vegetables) to free range meat from sustainable suppliers.
A truly balanced breakfast
Traditionally served in small bowls to enhance the experience, a Japanese breakfast features energy-boosting rice and hydrating miso soup. A main side dish of fish or tofu – the monks' favourite – is served next to tsukemono (Japanese pickle), which clears the palate and adds umami. Two more side dishes, usually vegetables and/or seaweed, add further nutrition and flavour, all rounded off with refreshing green tea.
Authentic Japanese Breakfast Experience at Four Seasons Hotel Kyoto
Get your day off to the best start with a Four Seasons Kyoto Japanese Breakfast; packed with the finest local ingredients, freshly prepared each day by our dedicated team for a truly authentic experience.
We offer three ways to start your day in traditional Japanese style:
1. Choose our Japanese Breakfast set, featuring traditional dishes made in-house using ancient methods. Enjoy locally harvested rice from Tango (丹後) and miso soup prepared from black beans sourced from Kyoto's Tamba National Park alongside our homemade tofu, crafted in-house daily using soymilk from the mountain retreat of Kyo Miyama. Then savour authentic side dishes created in conjunction with Kyoto's kyo yasai pickle-makers plus the freshest local fish for that all-important protein boost. Of course, locally harvested Tango will come together to give you enough energy to start your day!
2. Relish all of the above from the comfort of your Four Seasons bed with our special in-room Japanese Breakfast: the most decadent way to begin your Kyoto day.
3. Try a select range of Japanese breakfast dishes as part of our main Breakfast Buffet, including homemade tofu and miso soup, fish, and 12 varieties of Kyoto condiments – all featured alongside Western favourites including freshly baked bread and pastries, pancakes, and egg dishes (featuring rich dark-yolked Ranoo eggs from Oita Kyushu happily nurtured chickens fed with radish leaves, crab shells and green tea).
Our Japanese Breakfast set at Brasserie allows you to immerse yourself in Japan's rich culinary culture and discover how the country's many centenarians start their day. Why not try this traditional Japanese menu to experience the culture while you are in the ancient city of Kyoto? Our Brasserie team are happy to help you navigate your way through any unfamiliar dishes!
More information about Japanese breakfasts at Four Seasons Kyoto, please visit our website.
---
---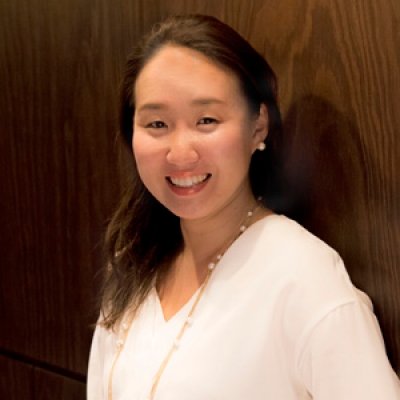 Naoko Tokunaga
Director of Public Relations and Communications
445-3, Myohoin Maekawa-cho, Higashiyama-ku
Kyoto, 605-0932
Japan
---
Four Seasons Hotel Kyoto
PRESS KIT

Visit Four Seasons Hotel Kyoto Website