Back
Kyoto Calling: 10 Reasons to Choose our Residential Suites
With 57 exclusive one and two-bedroom units set within a scenic 12th century pond garden – and a host of elite privileges – Residential Suites at Four Seasons Hotel Kyoto offer the pinnacle of hotel-meets-home living in Japan's ancient Imperial capital. They're the ideal base for contemporary travel without compromise, ideal for families seeking space to stay and play, friends wanting to celebrate, reconnect and relax together, as well as for couples craving a luxuriously secluded spot for romance.
Here are ten reasons why you won't want to wake up anywhere else in the city.
1. Raise a glass to the start of something special
Residential Suite privileges begin on arrival with a welcome glass of Billecart-Salmon's premium Champagne at Shakusui-tei Tea House located in our pond garden – the ideal spot to savour the moment and surrender to the history of Kyoto.
2. A personally tailored itinerary
A complimentary 30-minute city-stay planning session with one of our expert Guest Experience Ambassadors ensures each day delivers an experience of Kyoto that's perfectly suited to you.
3. Hotel-meets-home living – unsurpassed in the city
Total privacy, space, contemporary luxury and Kutsurogi – the Japanese art of relaxation – come as standard with every Residential Suite stay. Choose to cater in your fully equipped kitchen or hire one of our Private Chefs.
4. Roll into the city in style
Our Rolls Royce drops in-residence guests wherever they want to go within 3km of the hotel: the stylish way to arrive in one of the country's most celebrated cities. Subject to availability.
5. Get closer to the history, craft and beauty of Kyoto
Nowhere places you at the heart of the world's second largest UNESCO destination quite like Four Seasons. Step out of your urban sanctuary straight into the temple district for immediate access to ancient monuments, museums, galleries, textile traders, Michelin-star restaurants and endlessly photogenic streets that weave around the property.
6. Exclusive experience
Ever wondered how Geisha hosts a party? How about a romantic candlelit dinner in your suite? One-off experiences such as Geisha hosted Tea House experience and in-suite dining are available exclusively to in-residence guests, promising a closer connection to Kyoto culture.
7. Keeping you refreshed
Each Residential Suite's complimentary 'My Bar' is replenished daily, so soft drinks and thirst-quenching refreshments are never more than an arm's reach away (excluding alcohol).
8. It's all in the detail…
Complimentary pressing on the day of your arrival means you can relax and focus on enjoying your stay while our Housekeeping team takes care of smoothing out the details.
9. Ultimate Spa indulgence: relax for longer
The city's best spa is the perfect retreat after a day of sightseeing. And with 20 additional complimentary minutes added to all spa treatment times, Residential Suite guests can now restore and rejuvenate for a little longer.
10. Bringing you closer to nature…
Our 800-year-old pond garden, Shakusui-en Pond Garden, is a historical gem in its own right. An ode to the serenity that defines Japanese culture, its seasonal swathes of delicate pinks, fresh greens, fiery reds and snow-kissed whites lie just steps from every Residential Suite's balconies (expect Tatami one-bed Residential suites), as do our many seasonal visitors, from ducks and white egrets to Koi Fish and turtles.
---
---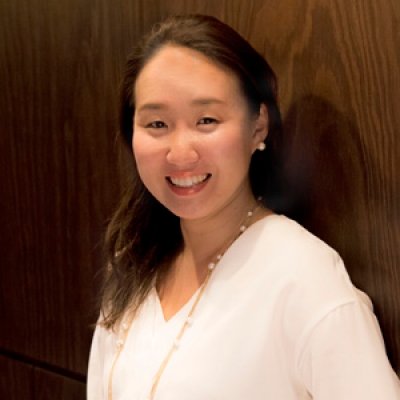 Naoko Tokunaga
Director of Public Relations and Communications
445-3, Myohoin Maekawa-cho, Higashiyama-ku
Kyoto, 605-0932
Japan
Saeko Kawamura
Digital Media and Content Manager
445-3, Myohoin Maekawa-cho, Higashiyama-ku
Kyoto, 605-0932
Japan
---
Four Seasons Hotel Kyoto
PRESS KIT

Visit Four Seasons Hotel Kyoto Website