Back
Kyoto Calling: 10 Reasons to Choose our Residential Suites
With 57 one- and two-bedroom units set within a scenic 12th century pond garden – and a host of elite privileges – Residential Suites at Four Seasons Hotel Kyoto offer the pinnacle of hotel-meets-home living in Japan's ancient Imperial capital. They're the perfect base for contemporary travel without compromise, ideal for families seeking space to stay and play, for friends wanting to celebrate, reconnect and relax together, as well as for couples craving a luxuriously secluded spot for romance.
Best of all, these Residential Suites are housed within the main Hotel building, meaning guests enjoy unfettered access to all Four Seasons facilities and services. Here are ten reasons why you won't want to wake up anywhere else in the city.
1. Raise a glass to the start of something special
Residential Suite privileges begin on arrival with a welcome glass of Billecart-Salmon's premium Champagne at Fuju located in the atmospheric pond garden – the ideal spot to savour the moment and surrender to the history of Kyoto.
2. Hotel-meets-home living – unsurpassed in the city
Total privacy, ample space, contemporary luxury and kutsurogi – the Japanese art of relaxation – come as standard with every Residential Suite stay. Rediscover the joy of cooking together in the fully equipped kitchen with the DIY In-Suite Feast, a gourmet experience available only to residential guests.
3. Arrive and depart in style
Each Residential Suite escape is bookended with thoughtful touches. Guests enjoy a one-time complimentary transfer from and to Kyoto Station, as well as VIP check-in and check-out in the privacy of their suite.
4. Immerse in Kyoto's history, craft and beauty
Nowhere places you at the heart of the world's second largest UNESCO destination quite like Four Seasons. Step out of this urban sanctuary straight into the temple district for immediate access to ancient monuments, museums, galleries, textile traders, Michelin-star restaurants and endlessly photogenic streets that weave around the property.
5. Exclusive Geisha-hosted experience
Immerse in Kyoto's closely guarded culture with a geisha-hosted private bar at the Tea House, reserved for Residential Suite guests only. Instead of visiting a traditional Ochaya, this customisable experience invites you to be hosted by a geisha at Four Seasons itself – in Shakasui-tei, an elegant tea ceremony room overlooking the Japanese garden. The secret behind this special access? The Hotel's strong relationships with local Ochaya, cultivated ever since its opening.
6. Keeping you refreshed
Each Residential Suite's complimentary "My Bar" is replenished daily, so soft drinks and thirst-quenching refreshments are never more than an arm's reach away (excluding alcohol).
7. It's all in the details
Complimentary pressing on the day of arrival means guests can relax and focus on enjoying their stay – while the housekeeping team takes care of smoothing out the details.
8. Ultimate spa indulgence: relax for longer
THE SPA, a Zen-inspired oasis, offers the perfect retreat after a day of discovery and adventure. With 20 complimentary minutes added to all treatments, Residential Suite guests can now restore and rejuvenate for a little while longer.
9. Indoor camping for tots
For young residential guests, there is indoor camping. Kids ages 3 to 8 receive a tent as well as an array of engaging toys. Watch as the little ones create a fantasyland of their own – all within the privacy and safety of the suite.
10. Draw closer to nature
Shakusui-en, the 800-year-old pond garden, is a historical gem in its own right. An ode to the serenity that defines Japanese culture, its seasonal swathes of delicate pinks, fresh greens, fiery reds and snow-kissed whites lie just steps from every Residential Suite's balconies (except Tatami One-Bedroom Residential Suites), as do the Hotel's many seasonal visitors, from ducks and white egrets to koi fish and turtles.
---
---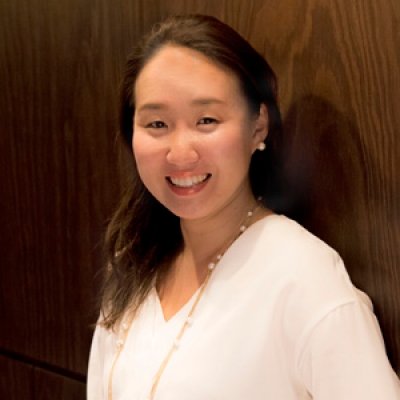 Naoko Tokunaga
Director of Public Relations and Communications
445-3, Myohoin Maekawa-cho, Higashiyama-ku
Kyoto, 605-0932
Japan
---
Four Seasons Hotel Kyoto
PRESS KIT

Visit Four Seasons Hotel Kyoto Website