Back
Dive Lanai: Four Seasons Resort Lanai Offers Top Tips for Scuba Diving in Paradise
September 11, 2019,
The waters off the secluded island of Lanai, the smallest inhabited island in Hawaii, are a diver's dream. Guests of Four Seasons Resort Lanai who want to explore the deep blue sea will enjoy an experience like no other – here are the Resort's top six reasons to dive Lanai.
1. More Than 13 Amazing Dive Sites - With little land-based development and a lack of freshwater discharge, the island's near shore waters boast some of the best visibility throughout the state - 150-200 feet (45-60 metres) of visibility is common, and waters are almost always calm affording consistent, near-perfect conditions. Home to stunning rock formations, corals, lava tubes and more, the shores off Lanai offer a number of dive sites, with 13 top spots. A favourite location is First Cathedral – a mere three-minute ride from the harbour to one of the most spectacular underwater formations. The dive site, as its name suggests, is reminiscent of a cathedral, complete with stained glass lighting effects and an "altar rock." The light shines in through many holes in side walls ceiling of a 100-foot (30 metre) underwater lava tube, whose exit actually "shoots" divers out as they surf the pressure wave.
Second Cathedral's main body is about 80 feet (24 metres) in diameter and with more than seven different ways to enter and exit is provides a playful background for divers. This area boasts one of the largest formations of black coral at recreational dive depths and one particular piece is named the "chandelier," while divers can also find other vibrant species such as orange cup coral, which when in feeding mode extends its neon-orange tentacles.
Another favourite location is Menpachi Caves, used for TV episodes of Charlie's Angels and Hart to Hart in the 1970s. Menpachi is the local word for soldier fish, and in the long lava tubes and arches, these fish, along with lobsters and many other species of marine life, swim through.
2. Captain and Crew – Lanai-based Captain and Dive Master Kristin Belew of Lanai Ocean Sports welcomes the opportunity to show divers her Lanai. After graduating with a degree in marine biology, Kristen moved to Hawaii to pursue a career in tourism and on boats on Maui, Kauai and Lanai. She has been a PADI scuba instructor for 10 years and has held her 100 ton USCG Captain's license for four years. While her love of the ocean means she enjoys diving in many waters, she has been lucky enough to call Lanai home for six years and has clocked more than 1,500 dives off the island alone.
Kristin says, "Because Lanai is protected by three other islands and because our sites are located on the leeward side of the island, the water generally stays very nice and calm and is suitable for ocean activities on almost every day of the year. Our reefs are some of the healthiest in the entire state. We have much less human influence and contact, less runoff, and large marine preserves. With a healthier reef system, we also have an abundance of marine life. There are huge schools of many different species as well as lots of rare marine life found frequently in our waters."
She further enthuses, "I think the best diving in all of Hawaii is here on Lanai and I love being able to share our phenomenal underwater world with our guests. I know all of our sites very well and have a pretty good eye for spotting rare critters, such as octopus, scorpionfish, frogfish and nudibranchs. My favourite underwater encounters include swimming with whale sharks, giant jellyfish and humpback whales."
3. All Aboard Luxury - Divers head out on Lanai V, a luxurious 45 foot (14 metre) Insetta with comfortable daybed style chairs in the front while the stern of the boat is customised to carry all the dive gear. It's a centre-console, catamaran designed and built by Insetta Boatworks, a family-owned company known for marrying high quality materials and stellar craftsmanship. The design was intended to bridge the gap between smaller boats and large sport-fish yachts for a more intimate experience that still delivers peak performance, safety and comfort.
4. Top-Notch Gear – Have some fun in the sea and sun with next-generation diving gear. Diving equipment is second to none for easy breathing, comfort and peak performance while guests are out in the water. The BCDs are weight-integrated Scubapro Glides with Air2 included, high-performing, lightweight Atomic T3s (titanium construction) regulators and Atomic Cobalt 3 computers. All divers can don Scuba pro full 3mm wetsuits.
5. A Boat of One's Own – Every outing feels like a private tour, as dive masters take small groups of one to four guests out each dive. As such, excursions are friendly journeys allowing for a more personalised experience with maximum dive time no matter the skill level. The expert crew will care for novice divers as they explore the oceans of Lanai while more advanced divers will enjoy discovering lesser-visited spots in pristine waters.
6. Time for Much, Much More - With many dive sites just minutes from the Resort, there's still time for adventure and relaxation. Recharge with a Signature Lomi Lomi massage in Hawanawana Spa before heading out for a complimentary Hawaiian cultural class. Lift up and stretch with a unique aerial yoga session, head out on an exhilarating 4x4 Jeep or UTV tour or simply relax by the pool. Whether seeking activities on land, sea or air, there is something for every interest.
Scuba excursions are offered mornings, throughout the week, and sandwiches, snacks and non-alcoholic beverages are also included. Diving is USD 249 per person, excluding taxes. Excursions are limited to four divers for a more personalised experience with maximum dive time. All activities may be booked through the Resort Experience Planners at exp.lanai@fourseasons.com.
Guests can also explore the ocean with private charters, fishing excursions or daily snorkel or sunset sails on the Lanai, a 50 foot (15 metre) sailing catamaran. Schedules are available at online.
---
---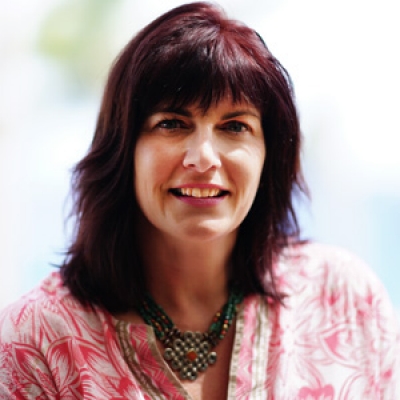 Lori Holland
Director of Public Relations
6100 Center Drive, Suite 1250
Los Angeles, CA 90045
U.S.A. Olivia Kragen
Digital Marketing Manager
6100 Center Drive, Suite 1250
Los Angeles, CA 9045
U.S.A.
---
Four Seasons Resort Lanai
PRESS KIT

Visit Four Seasons Resort Lanai Website