Back
New Tennis Pro and Programs at Four Seasons Resort Lanai
June 1, 2021,
Four Seasons Resort Lanai welcomes Andres Durandegui as the Resort's new Tennis Pro. Durandegui joins the Resort following a long tenure operating the Reno Tennis Centre, one of the largest tennis complexes in northern Nevada. Born in San Sebastian, Spain, he became a top national junior player there before moving to the US to play Division 1 tennis at the University of Nevada, Reno where he went on to obtain national ranking.
He began his teaching career in 1991 and has developed a number of junior players who acquired world rankings. With USPTA certification, his expertise lies in developing sound technique for high level competitive tennis.
Durandegui shares, "I enjoy teaching tennis and sharing my knowledge with players of all ages, from kids to adults and all levels of play. It is great fun to help a player improve and see their enjoyment throughout the process." In regards to the new class schedule he says, "I like to develop programs for everyone's abilities - for the serious, competitive players as well as for social and recreational people who enjoy the game."
The luxurious Hawaiian Resort's outdoor Tennis Garden features two Plexipave cushion courts and one Har-Tru Green Clay court, for a variety of high-performance surfaces for players of all abilities. A comfortable spectator area ensures space for friend and family viewing, and Lanai logo wear and tennis equipment is available for purchase at the retail Pro Shop, along with a variety of services including racquet rental and stringing. Complimentary demo racquets, balls, and court shoes are available for guests.
The Resort now features a number of brand-new tennis classes and clinics. Visit the online weekly activity calendar for the complete schedule.
Shot of The Day Drill Class - Improve tennis mechanics while having fun on the court. This one-hour class is an excellent learning experience on stroke production for beginner and intermediate players.
Cardio Tennis - These high-energy drills will give players an intense cardio workout and improve footwork. This one-hour class is geared toward all levels.
Beginner Pickleball Class - Learn the most important pickleball shots in this one-hour class, including dinks, volleys and the third shot drop, as well as scoring and strategies. Play doubles to increase the fun. Beginner and intermediate levels are recommended.
Pickleball, a racquet sport gaining in popularity, combines elements of badminton, tennis, and table tennis. Two, three, or four players use solid paddles made of wood or composite materials to hit a perforated polymer ball, similar to a wiffle ball, over the net. The paddles are smaller than tennis racquets yet bigger than ping-pong paddles.
The game is said to have been invented in 1965 on Bainbridge Island, Washington by three dads entertaining bored kids. The game has evolved from original handmade equipment and simple rules into a popular sport throughout the US and Canada with many European and Asian countries also adding courts.
To complement his efforts at the Resort, Durandegui hosts a number of complimentary keiki clinics for the children on Lanai to encourage participation in an accessible sport and show that tennis isn't solely for people looking to compete; it can be a fun, social activity that promotes well-being.
And when off the court, be sure to book a Bounce-Back Sports Massage, part of a series of sports-tailored massages to ensure guests can play well and live well while on their very own Hawaiian adventure. The massage, at the Hawanawanana Spa, provides recovery for tennis players by focusing on muscles and joints impacted while playing on the courts. Key areas of the body include feet, legs, hips, back, arms and shoulders.
---
---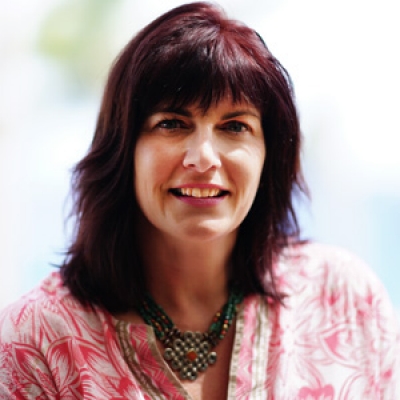 Lori Holland
Director of Public Relations
6100 Center Drive, Suite 1250
Los Angeles, CA 90045
U.S.A. Olivia Kragen
Digital Marketing Manager
6100 Center Drive, Suite 1250
Los Angeles, CA 9045
U.S.A.
---
Four Seasons Resort Lanai
PRESS KIT

Visit Four Seasons Resort Lanai Website