Back
Four Seasons Resort Lanai Debuts Online Botanical Garden Resources
Virtually browse Lanai's gardens with online encyclopaedia and map
June 7, 2021,
Guests at the award-winning Four Seasons Resort Lanai can learning all about the stunning botanical gardens with a new online resource. The gardens, consisting of 12 densely-planted acres (almost five hectares), feature more than 500 species of tree, shrub and plant species, including a deliberate and thoughtful program to incorporate a wide variety of Hawaiian native plants. Explore the online plant encyclopaedia and stroll along the paths with an online map found here. A gallery of images offers a colourful showcase of the rich variety of foliage.
The beautiful greenery across Four Seasons Resort Lanai is overseen by Director of Landscaping Robert Woodman, who created the online guide to share his knowledge with garden aficionados. Says Woodman, "One of the aspects that inspires me here on Lanai is that the landscapes are considered just as important as the buildings, a wonderful harmony. The collection on the Resort grounds is extraordinary; you feel like you are visiting a garden at someone's private home, wandering among plants you don't typically find in public settings like a hotel."
The collection encompasses a variety of trees and plants including cycads, palms, bamboos, ferns, orchids, ginger, bromeliads and anthuriums, as well as a number of shrubs and vines.
"While I can't point to one of a few plants and say it's my favourite I do find wonder in what we have growing here. Every plant has a story to tell. It could be where it came from and the person collecting it, or what it has been used for and how it changed the way we live," shares Woodman.
He continued, "We have a great collection of cycads. They are considered a primitive plant family, having existed at least 250 million years. Sometimes described as living fossils, these were part of dinosaurs' diets (at least the vegetarian ones), and are still an important food source for people in some parts of the world."
The range within the plant world is immense. Woodman reveals, "Orchids can mesmerise you with their beauty. They have evolved intricate flowering structures to entice their preferred pollinators to guarantee fertilisation and ensure their genetics live on. But some plants, such as anthuriums and philodendrons of the aroid group, use the opposite of sweet smells to lure prospective pollinators. These are just a few examples of how fascinating plants are and how our landscape is a storybook waiting to be read."
Woodman heads up a team of more than 30 to ensure the gardens and landscaping thrives. His interest in all things green began at a young age in his mother's garden, which led to a position in one of the world's most prestigious horticultural establishments, The Royal Botanic Gardens in Kew, England. During his tenure he gained valuable skills in plant cultivation and joined global expeditions to collect new plants for taxonomic study and other positions before moving to Lanai.
The plants around the garden are not solely for admiration however. Uncle Bruno, one of the Resort's kapuna, or elders, cuts and uses coconut fronds when he teaches traditional Hawaiian weaving techniques by the pool and has been known to create beautiful flower crowns for the children he meets. The Love Lanai Cultural Advisors often collect flowers for lei making demonstrations as part of the Resort's complimentary Hoolauna Hawaiian Arts and Culture program.
The botanicals also provide a beautiful backdrop for wedding ceremonies and photos. One favourite spot for intimate ceremonies is Wailele Garden. The word wailele means waterfall in Hawaiian – a signature feature of this lush tropical hideaway, offering a soothing soundscape of flowing water. Or gather with friends and family in a secluded oasis for a casual private dinner experience. Designed as an outdoor living space, Cascades is nestled amid koi-filled ponds and gardens.
"I'm always experiencing a new view of the garden or a different way of looking at a plant or flower every time I walk the property, even though I've seen them many times before," says Woodman. He marvels, "The lighting changes throughout the day from sun rays and shade to tiki lights and moonlight - it all highlights the plants in a new way and makes for magical stroll at any time."
Guests who desire a more personal overview are invited to join Robert on a complimentary tour of the gardens; contact the Lanai Ambassador desk in person or at ambassador.lanai@fourseasons.com, or chat via the FS Mobile App to schedule a private excursion.
---
---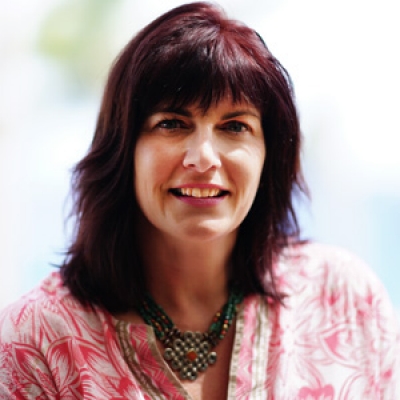 Lori Holland
Director of Public Relations
6100 Center Drive, Suite 1250
Los Angeles, CA 90045
U.S.A. Olivia Kragen
Digital Marketing Manager
6100 Center Drive, Suite 1250
Los Angeles, CA 9045
U.S.A.
---
Four Seasons Resort Lanai
PRESS KIT

Visit Four Seasons Resort Lanai Website