Back
Upcountry Adventures at Four Seasons Resort Lanai
Hawaiian resort launches two new outdoor experiences
October 19, 2022,
Travelers to Hawaii typically envision a vacation filled with sand, sea, and palm trees waving in the breeze, and guests at the five-star Four Seasons Resort Lanai can most definitely find that at the luxurious ocean-front oasis. But only twenty minutes away is another island experience, featuring cool mists, pine-tree covered mountains and exhilarating activities at the Lanai Ranch and Lanai Archery and Shooting Range.
Two brand new adventures await thrill-seeking visitors – the Ranch Custom Equine Experience and the Lanai Archery and Shooting Range's (LASR) Rifle Experience.
Horseback riders can canter, lope, walk or trot on the new Ranch Custom Equine Experience. The two-hour private ride is designed for any experience level, whether learning to ride or seeking an advanced ride on the trails with wranglers. The ride can be tailored to the arena, trails or both, depending on the guest's goals and can suit English or Western style riders 9 years old and above.
Guests who take to the trail start at Lanai Ranch (1700 feet/520 metres elevation) and climb to more than 2000 feet (600 metres) in elevation with views of Lanai and surrounding islands and no other riders on the trial during the experience.
"As a private offering for all experience levels, one of the highlights for me is to see guests gain confidence in their abilities throughout the ride," says Ranch Assistant Manager Curtis Reese. "It's also an opportunity for truly amazing views. I enjoy seeing our guests' reactions to the beautiful scenery – from our Maui and Molokai lookouts to riding through our ironwood forest, it's a scenic two-hour adventure."
Guests 16 years old and above can enjoy an hour of "Plinking" steel flip targets at the 22-rifle gallery with the new Rifle Experience. Similar to a midway arcade or "olde Western" style shooting gallery, the 22 semi-auto rifle range offers close range excitement for both advance and first-time shooters alike.
Jay Ballesteros, Lanai Archery & Shooting Range Manager, is proud of the facility, recognized as best in class and providing a beautiful setting nestled among hills and trees. He says, "Our instructors love sharing part of their heritage and passion for shooting with experience or novice guests. Whether plinking at our 22-rifle gallery, breaking targets on our sporting clay range or giving it a go at archery, you are destined in having a great time."
Visitors to Lanai can enjoy an array of excursions on land and sea, many managed by Four Seasons. Additional activities at LASR include sporting clays launched to simulate duck, quail, dove, pheasant and hopping rabbits at the 14-station course in Lanai's highlands, as well as archery with traditional or 3-D targets including deer and dinosaurs. Or families can try their hands at sporting arrows - combining archery and clay shooting, sporting arrows uses "flu flu" arrows to hit moving targets and is suitable for all ages.
The Ranch offers traditional trail rides, pony rides and carriage rides through Lanai City drawn by gorgeous Shire draught horses. Spend some time with miniature horses and goats after a ride, with a chance to groom and feed the minis.
For an aerial experience, head to the Lanai Adventure Park and climb over 70 obstacles in a two-tiered adventure tower. Take a seat at the Picnic Table, balance on the Surfboard or Teeter-Totter or try the Slackline, Climbing Wall Traverse, Wood "Cookies" or Fire Cracker Logs. Or soar seated or in a superman position on the zipline course, while getting amazing views of the Kaiholena Gulch. For ages 3 and up, the Kids Course allows self-guided exploration through a series of different obstacles, complete with climbing gear just like the grown-ups.
The Resort offers complimentary or nominal fee activities throughout the day including yoga classes, golf events, botanical garden tours and much more. Through Love Lanai cultural programs, experience the island's unique spirit and historical legacy, spanning nearly 1,000 years of Hawaiian residency. Get acquainted with the rich variety of Hawaiian arts and crafts in a daily offering of workshops or learn voyaging traditions of the Pacific people and view celestial bodies at the on-site observatory. Visit the Resort's online calendar for current schedules.
Try the new experiences as part of the Resort's Discover Lanai package. To make a reservation, visit your travel professional or click here to learn about other offers. Round-trip luxury flights on Lanai Air are included with all bookings made by December 31, 2022, for arrivals taking place by April 30, 2023 (terms and conditions apply). Shared arrival and departure and intra-island shuttles are complimentary with all stays.
---
---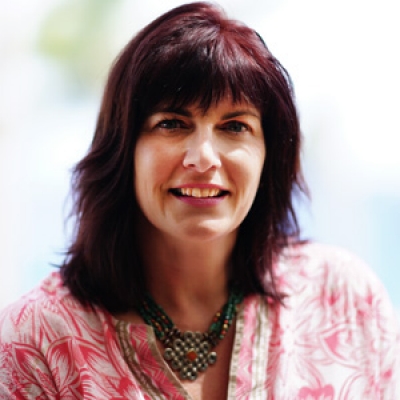 Lori Holland
Senior Director of Public Relations
6100 Center Drive, Suite 1250
Los Angeles, California 90045
USA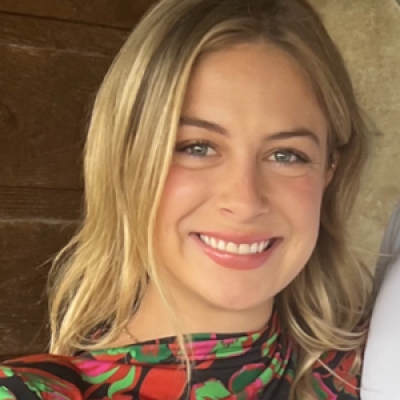 Anna Peirano
Digital Marketing Manager

Lanai, Hawaii 96763
USA
---
Four Seasons Resort Lanai
PRESS KIT

Visit Four Seasons Resort Lanai Website