Back
Celebrate Love at Four Seasons Resort Lanai This Valentine's Day
The island sanctuary is perfect for a romantic Hawaiian escape
December 21, 2022,
Love beckons from the secluded shores of Lanai any time of the year, but the award-winning beachfront Four Seasons Resort Lanai is ideally situated for romance, adventure, and relaxation this Valentine's Day.
Raquel Rench, one of the Resort's knowledgeable Lanai Experience Planners, often has people asking her for advice on how to plan a memorable visit with that special someone. She shares her top ideas for couples looking to reconnect in their own slice of paradise, no matter their interests.
Ride Off into the Sunset – Gallop away on a private equine adventure for two among the majestic Cook pines and alight upon sweeping vistas, captivating at sunset. Stop and enjoy a glimpse of Maui, Molokai, Kahoolawe and maybe even the big island of Hawaii. Explore the wooded valleys and trails of this extraordinary upland terrain, home to axis deer, mouflon sheep and turkey. An assortment of trails meander through the wooded peaks and valleys, so riders of all ages and skill levels can saddle up.
Suite Serenity - Relax and rejuvenate together in a gorgeous couples' suite. Featuring natural light, rain showers, an intimate living area and side-by-side deluxe spa treatment beds, the suites are the perfect romantic retreat. Choose from a selection of massages or wraps or escape into Suite Serenity. The four-hour treatment includes a 120-minute Body & Massage Ritual for each, paired with a 60-minute luxury facial of choice and light-fare dining for two. Choose from a refreshing salad and smoothie or indulge with fruit, ahi poke and half bottle of Champagne.
Love-ly Legends – Book a guided hike up to PuuPehe (Sweetheart Rock) next to Hulopoe Bay at sunrise. The Love Lanai Cultural Advisors will share the landmark's legend of how Pehe, the wife of a Lanai warrior, died and her heartbroken husband buried her at the top of PuuPehe then jumped from the 80-foot (24 metre) summit to the surf below, unable to bear his sorrow. Rench notes that it is an incredibly Instagrammable moment to capture that first card picture as a couple.
Capture the Moment - In canvas that is, and commission a sketch or painting by local artist Mike Carroll. Mike moved from Chicago to Lanai to pursue his life-long passion for art and nature and his original oil paintings and prints celebrate Hawaii and invite the viewer to explore her enchanting beauty. Couples can share a favourite romantic spot or send in a photo to commemorate their visit and take home a unique remembrance of a special time together.
Sunset Nine - Who says compromise can't also be fun? Everyone wins with the Sunset Nine experience. First, head out to the Manele Golf Course after 3:00 pm for beautiful vistas off the Ocean back nine. Grab a putter or go along for the ride and check out the most scenic (we think!) nine holes in the world. Savour the moment. Enjoy a specialty cocktail either at check in, delivered on the course, or at VIEWS when finished, and take in amazing views of Puupehe (Sweetheart Rock) and Hulopoe Bay after play.
An Island Picnic - Jump in a 4x4 and head to Halepalaoa Beach on the eastern side of the island. Named for the whales that once washed ashore there, this golden sandy beach is a quiet place to relax, sunbathe and swim – often with nary another beachcomber in sight. Pack a picnic and enjoy a day together lounging in secluded bliss. The ruins of the old Maunalei Sugar Plantation wharf are nearby for a bit of sightseeing before heading back to civilization. Rench suggests trying a local favourite at the one and only gas station on the island. At the Plantation Deli, she recommends her favourite pesto cheese panini to go.
Look Honey, The Moon - Have an unforgettable private viewing together at the Lanai Observatory seeing life through a different lens. Gaze up at the stars while learning about the history of Pacific voyaging, traditional voyaging, traditional wayfinding, native traditions, and an overview of astronomy as it relates to Hawai'i and Hawaiian culture. The Lanai Observatory features a state-of-the-art, fully automated 1-metre class telescope providing an enhanced astronomical experience.
Healthy Hearts - Help each other maintain a good heartbeat on a guided Koloiki Ridge Hike. Follow the team from Lanai Adventure Park on a moderate 2.5-hour hike along the Munro trail before heading up the Koloiki Ridge where hikers will be rewarded with a stunning vantage point of the Maunalei Valley as well as Maui and Molokai on clear days. Cap off the experience by adding on a zipline tour. At more than 1,200 feet (365 metres) long, the side-by-side ziplines at Lanai Adventure Park offer sweeping views of Koele and the Palawai Basin. Race alongside loved ones while having the option of zipping in either seated or "superman" position for extra exhilaration.
Seas the Day – For couples who like to get right in it, climb aboard the LANAI II, a 65 foot (20 metre) sloop rigged sailing catamaran, for a three-hour snorkel sail and experience the pristine waters surrounding Hawaii's smallest inhabited island. Head to renowned snorkel sites, such as Kaunolu, a heritage site that was King Kamehameha's summer retreat. Swim along coastal reefs teeming with brilliantly coloured fish and wildlife. Enjoy a picnic lunch on board before heading back to shore. Rench shares that February is great time of the year to catch sight of the humpback whales that frequent the waters seasonally.
The 90,000 acre (36,000 hectare) Hawaiian paradise offers land, ocean and air activities as well as award-winning luxurious accommodations to call home during the season. Four Seasons Resort Lanai features 213 guest rooms in a series of low-rise buildings spread along the Pacific coastline, providing a private residential experience. The Resort offers outdoor restaurants, including NOBU LANAI, spa, golf and tennis, a kids club, beach and pool with spacious seating areas nestled among tropical gardens, a variety of complimentary classes and events and luxury retail boutiques to ensure a memorable island adventure for guests. Round-trip luxury flights on Lanai Air are included with all bookings made by April 30, 2023 for arrivals taking place by September 4, 2023 (terms and conditions apply). Shared arrival and departure and intra-island shuttles are complimentary with all stays.
---
---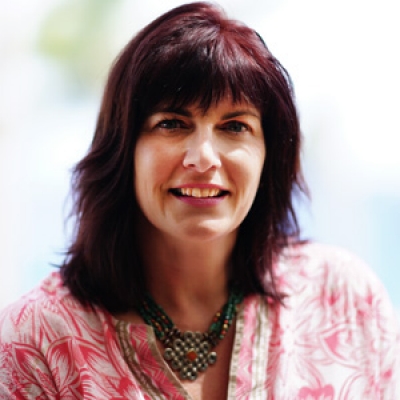 Lori Holland
Senior Director of Public Relations
6100 Center Drive, Suite 1250
Los Angeles, California 90045
USA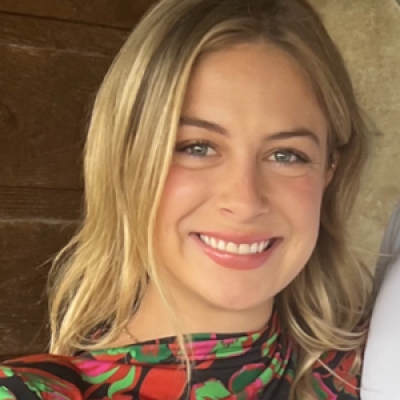 Anna Peirano
Digital Marketing Manager

Lanai, Hawaii 96763
USA
---
Four Seasons Resort Lanai
PRESS KIT

Visit Four Seasons Resort Lanai Website