Back
Experiences Under the Night Skies at Four Seasons Resort Lanai
Luxury Hawaiian resort kicks off Astronomy Day with a month-long celebration
April 24, 2023,
Four Seasons Resort Lanai, home to the Lanai Observatory, launches a month of events and activities starting April 29, 2023, International Spring Astronomy Day. The events will continue throughout the month of May, aligning with the lunar cycle. Guests at the Hawaiian resort can enjoy a limited-time spa treatment inspired by the lunar cycle, Yoga Under the Stars, Moon Nights, specialty cocktails and more.
The first Astronomy Day was celebrated in 1973 by the Astronomical Association of Northern California, and grew globally, to encourage people to participate in space-related activities. On Lanai, guests can enjoy activities including:
Hawanawana Spa
In the traditional Hawaiian calendar, the lunar month was determined by the 29.5-day cycles of mahina, the moon, while the moon cycle was divided into three 10-day periods known as anahulu, waxing and waning from dark to lit and back. On April 29, 2023 the moon will be in its waxing gibbous phase - Olekukolu in the Hawaiian mahina calendar - and is inspiration for a limited-edition treatment at Hawanawana Spa.
Mahina Ritual - The waxing moon is a period for renewal and self-discovery, to prepare senses and body for a new beginning, a new moon, and an opportunity to manifest one's deepest desires. This is an ideal time to nurture and calm body and mind. The treatment allows for introspection, to meditate about oneself now and in future and to establish strategies to reach a higher potential.
The ritual begins with a Hawaiian salt foot bath, infused with turmeric to ease both mind and body into a state of relaxed bliss. While enjoying this respite, one is invited write down an intention for the coming months. A traditional lomi massage follows, using locally made whipped shea butter infused with fresh ginger and turmeric to stimulate and brighten skin and spirit. A scalp massage concludes the treatment, enhanced with a kukui nut massage oil infused with pikake and fresh ginger. The kukui nut represents protection, peace, enlightenment and light. This ritual will activate one's intuition and inner guidance. Available through May 31, 2023.
The Spa will offer a second Mahina Ritual debuting in June that celebrates the waning moon, the period between a full and a new moon. This phase allows for releasing things that no longer serve one's emotional and spiritual state, for cleansing, and internal and external detoxification.
One starts the ritual by journaling thoughts or feelings one would like to discard or cut loose on paper, and then the paper is burned, providing a metaphorical release. The journey continues with a Hawaiian salt footbath infused with detoxifying herbs, Hawaiian spirulina, algae and essential oils to improve cognitive function, boost creativity, cleanse and lead to better sleep. To follow is a full body exfoliation with a DETOX body polish infused with seaweed and essential oils, and the treatment concludes with a DETOX mud wrap and massage to release toxins and stimulate the spirit.
Stargazing Heart Meditation – Follow a 45-minute guided open-heart meditation while gazing up at the vast darkness dotted with sparkling stars. Led by Wellness Supervisor Caroline Reese, cultivate mindfulness at the Lanai Gardens under the night sky. Listen to the breaking waves of Hulopoe Bay, feel cool ocean breezes and breathe in fresh scents from tropical greens while a calm, nourishing energy flows from head to toe. Check the online calendar for schedule.
Guests at the Oasis Pool will enjoy a complimentary amenity to refresh themselves while lounging overlooking Hulopoe Bay. The Galactic Acai, made with coconut milk, delivers a cool burst of flavour with a galaxy-inspired look. Splash around at the central, free-form pool or relax in a sanctuary, all nestled within lush gardens.
Food and Beverage
NOBU LANAI will feature THE MARTIAN as its cocktail of the month. Inspired by Earth's planetary neighbour, this deep red cocktail appears sweet, however it reveals itself with a hint of spice from the pear liqueur and tartness from the pomegranate. The raspberry crunch rim mimics the rugged landscape of the red planet. Then savour innovative Japanese cuisine alongside views of the ocean.
Enjoy a tasty treat all day long at The Break - take a bite out of an edible planet. Cake pops will be designed to reflect the Earth's own solar system, decorated with the colours of various planets. The open-air restaurant offers a comfortable place to relax, dine throughout the day and enjoy a game overlooking Hulopoe Bay.
Enjoy classic cuts and fresh seafood at ONE FORTY. After dinner, Executive Pastry Chef Bruce Trouyet will transform and "spacify" the popular dessert. Dulcey Pour Over. The dessert, featuring a dulce de leche tart served with macadamias and pecans, Guanaja gelato and caramel fudge will pay homage to Saturn. The sixth-largest planet from the sun is known for its thousands of beautiful ringlets.
Lanai Observatory
Moon Nights - Look through a high-class 40 inch (1 metre) telescope to see the moon in this complimentary, 30-minute experience led by the Resort's Love Lanai Cultural Advisors. The mahina's (moon) cycles guided planting and fishing patterns and Hina, the Hawaiian goddess, represents motherhood. Available April 26 and 28 and May 24, 2023; four sessions beginning at 7:30 pm. Reservations required; maximum six people per sessions.
Observatory Day Tours – Tour the two-storey observatory and learn about the mechanics of the high power telescope. The observatory will be open May 3, 5, 10, 12, 17 and 19, 2023 from 4:00 to 5:00 pm, no reservations required.
The Resort recently debuted the Lanai Observatory, featuring a telescope housed in a domed structure that spans approximately 25 feet (7.6 metres) in diameter. Made by PlaneWave Instruments, the PW1000 has a direct drive altitude-azimuth (Alt-Az) mounting system, stands 135 inches (3.4 metres) high and weighs approximately 3,000 pounds (1,360 kilograms).
The Kilo Hoku Experience is a new cultural program from Love Lanai, and cultural advisors share ike kupuna (ancestral knowledge) of the celestial sphere as well as guide guests on a tour of the night sky. The team share how indigenous Hawaiians and people of the Pacific utilized the celestial bodies and elements of the natural environment to guide their way on the ocean. It is thought that voyages between Hawaii and the South Pacific occurred as early as 400 AD. A keenly developed ability to read the night sky helped early Polynesians find their way from island to island across the Pacific, and ultimately to Hawaii. Lanai is an ideal location to observe the stars, with low levels of atmospheric and light pollution to facilitate stargazing.
Humans have looked to the skies for millions of years, so it's not surprising that astronomy is one of the oldest natural sciences known to man. The discipline finds its roots in not just a rational, objective spirit of inquiry but also in religion, mythology, cosmology, and astrology, among other human practices.
---
---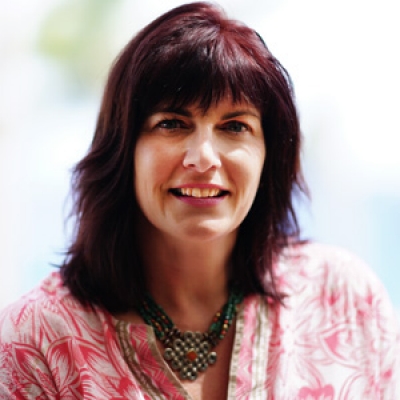 Lori Holland
Senior Director of Public Relations
6100 Center Drive, Suite 1250
Los Angeles, California 90045
USA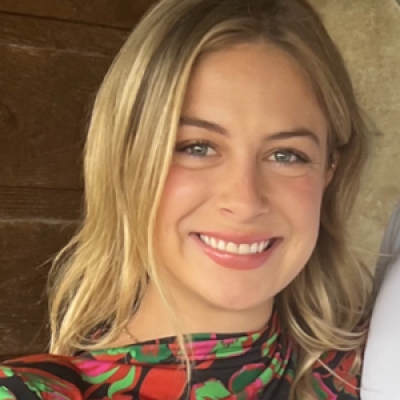 Anna Peirano
Digital Marketing Manager

Lanai, Hawaii 96763
USA
---
Four Seasons Resort Lanai
PRESS KIT

Visit Four Seasons Resort Lanai Website