Back
Beauty Secrets from Hawanawana Spa
Everyone knows aestheticians have great advice. Rita Moon, our Lead Aesthetician at Hawanawana Spa at Four Seasons Resort Lanai shares her top skincare musts:

1. Skincare should be consistent. I always recommend an at-home facial every week, which is my routine. Do it on the same day each week and it should include a good cleanse, an exfoliation and a mask to address your skin's needs whether it is to hydrate, heal and soothe, or to rejuvenate. I also like a professional facial for deep cleaning every two or three months.
2. Your skincare products should be well formulated to suit your needs and this is where reading labels come in. In addition, your diet should consist of fresh vegetables and fruits and lots of water. I like spring water. Minimise sugar intake as it is quite inflammatory to our bodies and can cause puffiness – it also can feed acne bacteria, if you are prone to break outs.
3. Along with being great for body and mind, exercise plays a very important role in the health of your skin. Increasing circulation will help to move toxins and keep your skin fresh and dewy. Try something every day, whether you bike, hike, play tennis or even walk.
4. Take a cocktail approach when using serums. I think the two most important antioxidants are vitamin C and hyaluronic acid. Use the vitamin C at night and the hyaluronic acid in the morning. It is a humectant and will help to draw moisture to your skin all day. If a retinol product is part of your skincare routine, apply vitamin C first then the retinol. Go slow with it as retinol can irritate some skin types and it will also make you sun sensitive, as your skin will thin a bit.
5. Of course here on an island, sun protection is a must, but SPF is important even on cloudy days as the UVB rays will penetrate through the clouds. If you spend most of the day indoors at work a 40 SPF would be sufficient; otherwise go for a higher SPF on days you are outdoors. Apply sunscreen before you leave home and again when you reach your destination. Re-applying throughout the day is a very good idea especially if outdoors as sunscreen will dissipate by perspiration or after a swim.
Here are some of my favourite products: From OSEA Malibu, a vegan, cruelty-free, organic, and all-natural ingredient skincare line featuring seaweed - I love their Ocean Cleanser, Hyaluronic Sea Serum and Vitamin Sea Serum. From Kypris, a natural yet super luxurious line, their 1000 Roses and Prismatic Array Elixirs and Moonlight Catalyst Serum are excellent. Great skincare products can also be found in drugstores - I like Olay. Great skincare comes from not only what goes on top but how you take care of yourself inside.
---
---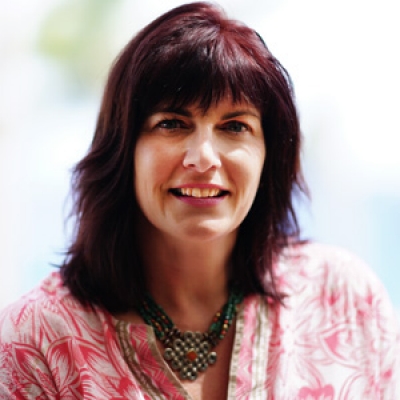 Lori Holland
Director of Public Relations
6100 Center Drive, Suite 1250
Los Angeles, CA 90045
U.S.A. Olivia Kragen
Digital Marketing Manager
6100 Center Drive, Suite 1250
Los Angeles, CA 9045
U.S.A.
---
Four Seasons Resort Lanai
PRESS KIT

Visit Four Seasons Resort Lanai Website